They're Shooting Children in the Knees: UN Human Rights Chief Accuses Assad's Troops of Syrian Atrocities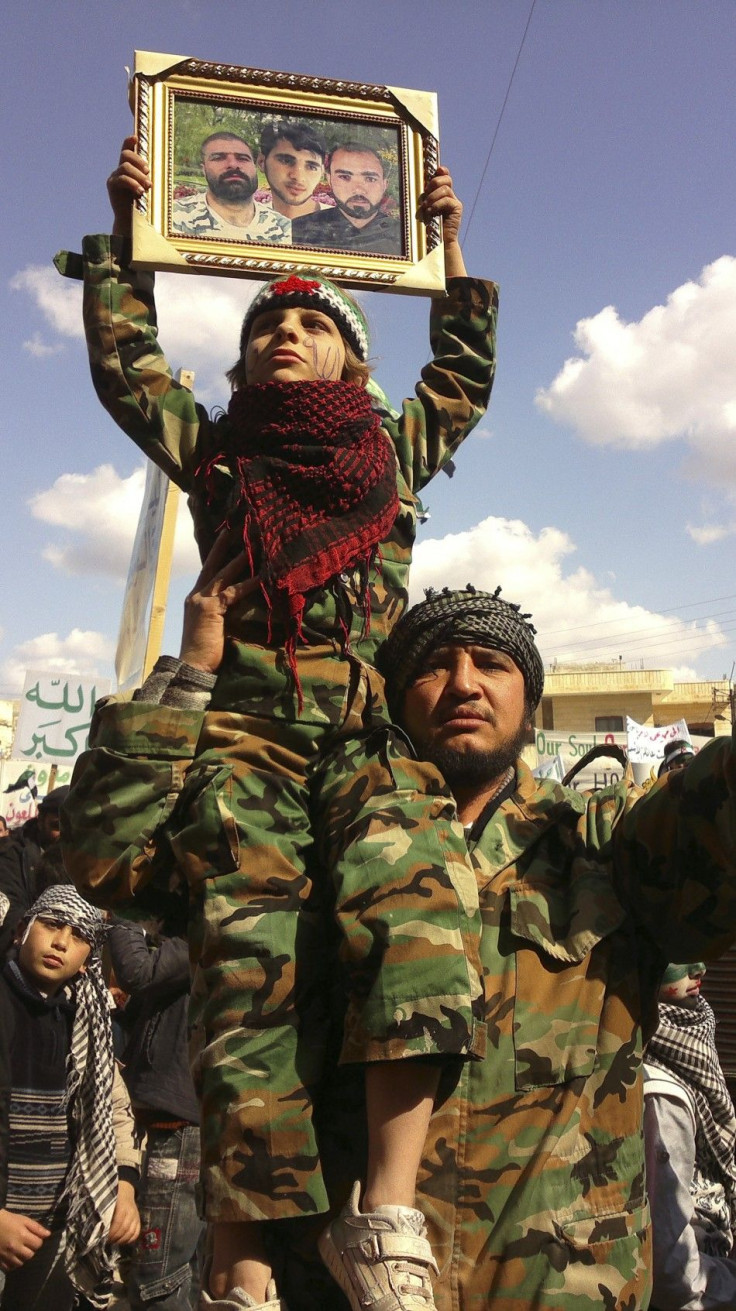 Syrian government forces are deliberately capturing and torturing children, according to the United Nations' top human-rights chief.
Navi Pillay told the BBC on Wednesday that Syrian authorities had gone for children... in large numbers, warning president Bashar al-Assad he would one day face justice for the crimes.
The comments come amid growing international skepticism towards a peace plan accepted by Syria and its last remaining Security Council allies Russia and China on Tuesday, after reports emerged of continued clashes between Assad's forces and opposition fighters.
They've gone for the children - for whatever purposes - in large numbers. Hundreds detained and tortured... it's just horrendous, Pillay said.
Children shot in the knees, held together with adults in really inhumane conditions, denied medical treatment for their injuries, either held as hostages or as sources of information.
When asked if Assad was accountable for the abuses, she added: That is the legal situation. Factually there is enough evidence pointing to the fact that many of these acts are committed by the security forces [and] must have received the approval or the complicity at the highest level.
Because President Assad could simply issue an order to stop the killings and the killings would stop.
On Tuesday, the Syrian Observatory for Human Rights said on its website that government forces had continued their bombardment of rebel held areas.
The military forces bombarded the town of Qalet Al-Madeeq by mortars as they are trying to storm into it since weeks.
The town of Karnaz, in the rural area of Hama, was bombarded by heavy machine guns this morning, they added.
And on Wednesday, according to Reuters, observatory members said there was renewed action in the former rebel stronghold of Homs.
Armored vehicles were also reported entering in the western town of Hama, the country's fourth largest with a population of over 600,000.
The regime has been shelling our town for 18 days, they are destroying our ancient fort, said one activist calling himself Abu Dhafer, according to Reuters.
Thousands of people have fled and nearby villagers have gone to homes in safe areas. They are cramming people into their homes, a dozen to a room, men women and children.
On Tuesday, Russia and China finally agreed to support Annan's six point peace plan, which included the withdrawal of troops from populated areas.
News of the apparent breakthrough follows failed attempts in the Security Council to formulate a demand that al-Assad end a deadly year-old crackdown on dissenters that has killed at least 9,000 civilians, according to U.N. estimates.
© Copyright IBTimes 2023. All rights reserved.