A Third Of The Planet's Largest Groundwater Reservoirs Are Now At Risk: Study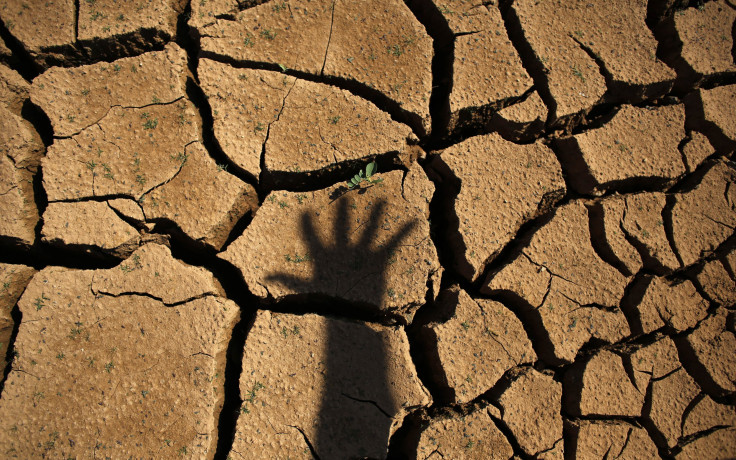 Aquifers -- underground layers of rocks saturated with water -- are one of the most important sources of freshwater on the planet, and about 30 percent of the liquid freshwater on Earth is estimated to be trapped in these underground basins. However, unbridled consumption and ignorance is depleting these reserves at an alarming rate, according to two new studies.
The studies, published Tuesday in the journal Water Resources Research, found that over a third of the world's 37 largest aquifers are now either "overstressed" -- with nearly no natural replenishment to offset human consumption -- or are "extremely stressed" -- with some water flowing back into them. What is even more alarming is the fact that there are no reliable estimates of how much water is left in these massive aquifers.
"Available physical and chemical measurements are simply insufficient," James Famiglietti, a professor of earth system science at the University of California, Irvine, and senior water scientist at NASA's Jet Propulsion Laboratory, who was involved in both the studies, said, in a statement. "Given how quickly we are consuming the world's groundwater reserves, we need a coordinated global effort to determine how much is left."
This means that people are consuming groundwater at ever increasing rates without knowing when it might run out.
The most overburdened aquifers are in the world's driest areas, where populations rely heavily on underground water. The Arabian Aquifer System, for instance, which is an important source of water for over 60 million people, is the most overstressed in the world.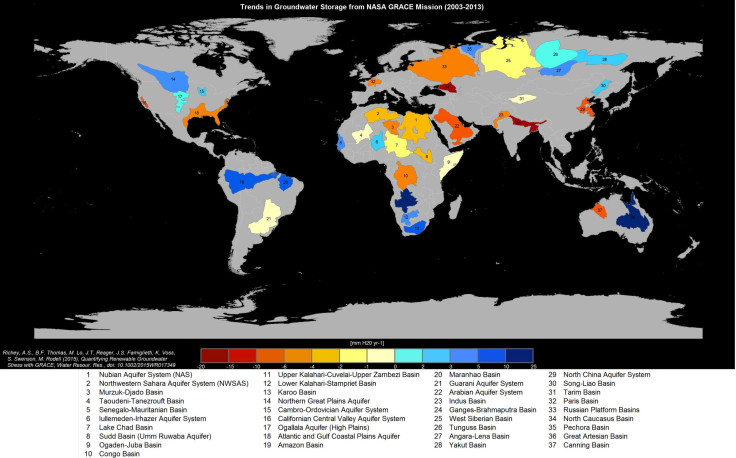 According to a previous study, published in the Proceedings of the National Academy of Sciences in March, the Syrian civil war, which has so far claimed 230,000 lives, might have been triggered, at least in part, by a prolonged drought in Syria, exacerbated by man-made climate change. Studies have also shown that the once fertile eastern Mediterranean region -- the Fertile Crescent that gave rise to the first civilizations -- has also been adversely affected by anthropogenic climate change in recent decades.
In the U.S., California's Central Valley Aquifer System -- utilized heavily for agriculture -- is slightly better off but is still highly stressed.
"As we're seeing in California right now, we rely much more heavily on groundwater during drought," Famiglietti said, in the statement, referring to the record-breaking drought that has forced drastic water cuts in the region. "When examining the sustainability of a region's water resources, we absolutely must account for that dependence."
Moreover, the researchers also found that 21 of the world's 37 largest aquifers have reached a tipping point, wherein more water was removed than replaced in the decade-long period of study between 2003 and 2013.
While previous studies have focused on the loss of groundwater, the latest papers are the first to use data gathered using NASA's twin GRACE satellites to characterize global groundwater losses. The GRACE (Gravity Recovery and Climate Experiment) mission was launched in 2002 and has since been measuring gravitational anomalies that are affected by the weight of underground water.
"We're trying to raise red flags now to pinpoint where active management today could protect future lives and livelihoods," lead author Alexandra Richey, a graduate student at the university, said, in the statement.
© Copyright IBTimes 2023. All rights reserved.