This College Dropout Just Became Third-Richest Person In The World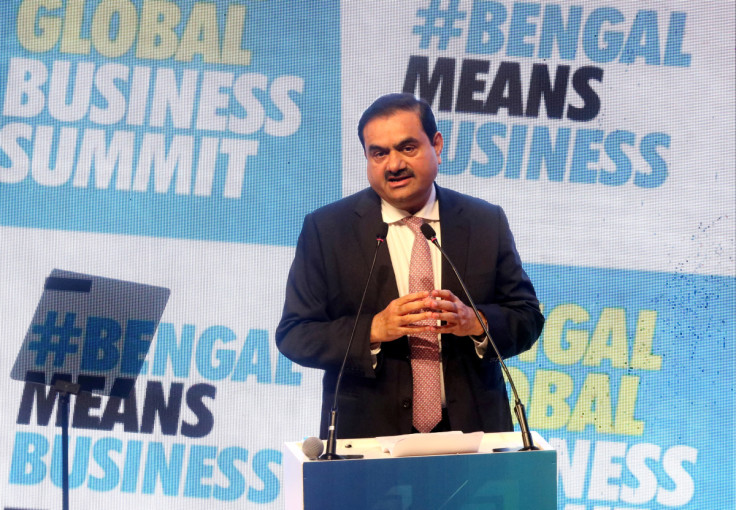 KEY POINTS
Indian billionaire Gautam Adani overtook luxury goods magnate Bernard Arnault to become the world's third-richest person
He founded Adani Group, whose interests span infrastructure, power generation and transmission, and real estate
The group has six listed companies in India, the most valuable of which is Adani Green Energy
Indian industrialist Gautam Adani is now the third-richest person in the world.
The 60-year-old has a net worth of $143 billion, according to the latest estimate by the Bloomberg Billionaires Index, making him richer than Bernard Arnault, the chairman of LVMH Moet Hennessy Louis Vuitton, the world's largest maker of luxury goods. The French business magnate reportedly has a net worth of $137 billion.
Adani is the first-ever Asian man to be in the top three of the world's richest, CNBC reported.
Tesla CEO and SpaceX founder Elon Musk is still at the top of the list with a net worth of $247 billion.
Jeff Bezos, the founder of Amazon, is the second-richest person in the world today, according to Bloomberg, with a net worth of $152 billion.
Adani is a college dropout who founded Adani Group, which includes a mix of businesses ranging from power generation and transmission to real estate and coal. The group has six listed companies in India, the most valuable of which is Adani Green Energy.
He also owns Abbot Point, a controversial coal mining project in Australia, whose Carmichael coal mine is billed as one of the world's largest.
Adani controls Mundra Port, India's largest, in his home state of Gujarat and owns a 74% stake in Mumbai International Airport, India's second-busiest, Forbes reported.
In May, he struck a $10.5 billion deal to buy Swiss cement giant Holcim's business in India.
But while Bloomberg named him the third-richest person in the world, Adani is currently fourth on Forbes' real-time billionaires list with an estimated net worth of $146 billion.
He overtook Microsoft co-founder Bill Gates to become the world's fourth-richest person on Forbes' list back in July after Gates announced a $20 billion donation to the Bill & Melinda Gates Foundation.
Around that time, Adani Ports and Special Economic Zone, jointly with Israel's Gadot Group, won the bid to privatize the Port of Haifa, the second-largest port in Israel, for $1.18 billion, Business Today reported.
Adani's net worth climbed the 12-figure mark earlier this year after it was announced that Abu Dhabi's International Holding invested $2 billion in three of his green energy-focused businesses: Adani Green Energy, Adani Transmission and Adani Enterprises.
Following the announcement in April, shares of Adani Green Energy reportedly jumped nearly 25%. Shares of Adani Transmission and Adani Enterprises also rose by 11% and 3%, respectively.
Adani is now richer than Mukesh Ambani, the chairman of Reliance Industries, who was previously the richest Asian billionaire. Ambani is currently ranked no. 9 on Bloomberg's billionaires list with a net worth of $94 billion.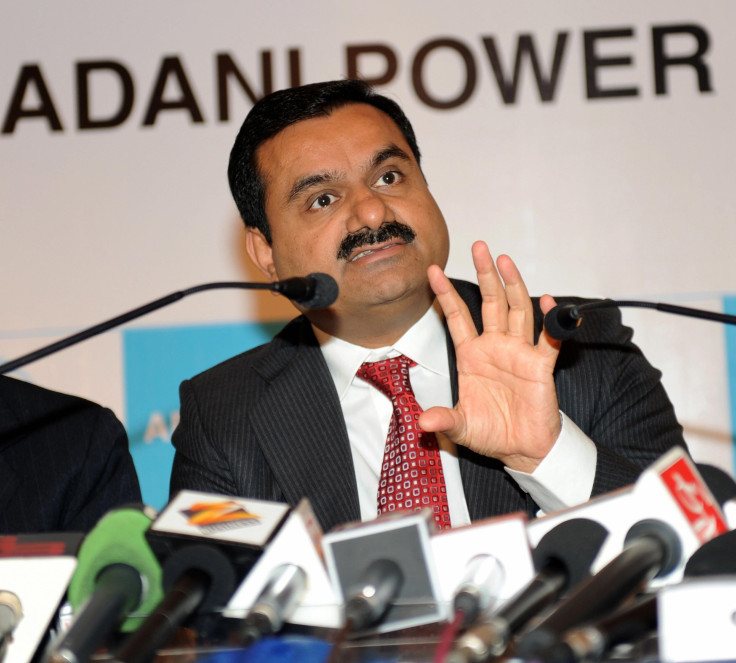 © Copyright IBTimes 2023. All rights reserved.