Thousands Of Egyptians Flee Libya After Release Of ISIS' Beheading Video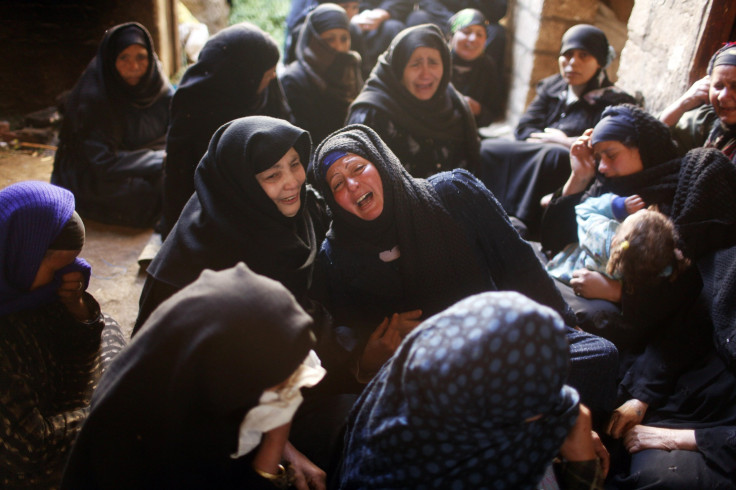 In recent days, thousands of Egyptians have fled Libya through the border crossing at Sallum -- an exodus triggered by the release of a video showing the execution of 21 Coptic Christians by the Islamic State group -- Agence France-Presse (AFP) reported Monday, citing state media. The video, released on Feb. 15, was reportedly filmed near the ISIS stronghold of Derna in Libya.
The video sparked global outrage and prompted Egypt to authorize airstrikes on ISIS targets in the country. Cairo has since urged the Egyptians residing in Libya to leave and has also arranged planes to bring them home.
Nearly 15,000 Egyptians have so far fled Libya and returned through Sallum in northwest Egypt, state news agency MENA reported, adding that the number included over 3,000 Egyptians who had fled the region on Monday alone. However, the report did not specify how many Christians were among those who had left Libya.
Since Friday, at least 1,000 Egyptians who fled Libya have been sent home on planes chartered by Cairo, according to an AFP report. Another plane carrying over 230 Egyptian nationals from Libya arrived at Cairo airport late on Monday, an airport official reportedly said.
Egypt has carried out several airstrikes on ISIS targets inside Libya since the release of the video. Last week, Egyptian President Abdel Fattah al-Sisi said that nearly 13 ISIS targets were hit in the raids, according to media reports.
However, the airstrikes were condemned by Amnesty International, which alleged that the Egyptian air force had failed to take necessary precautions to prevent civilian deaths.
"Egypt has now joined the ranks of those placing civilians at risk in Libya. The killing of seven civilians, six of them in their own homes, must be investigated, as it appears to have been disproportionate," Hassiba Hadj Sahraoui, Amnesty's Middle East and North Africa deputy director, reportedly said on Monday.
© Copyright IBTimes 2023. All rights reserved.