Three Former Employees Of Barclays Charged By British Serious Fraud Office For Libor Manipulation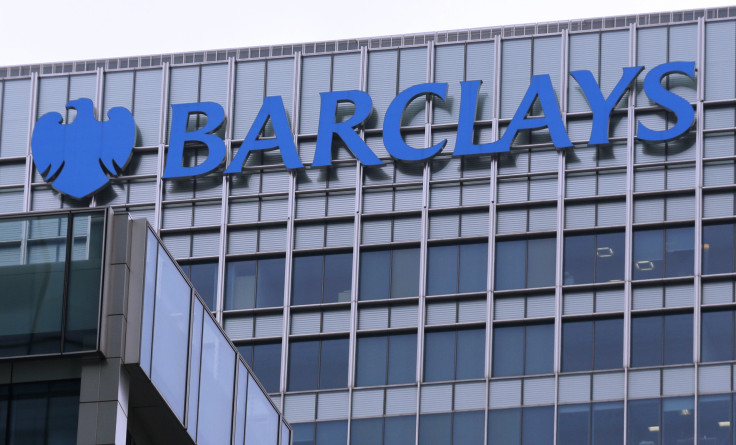 Britain's Serious Fraud Office said on Monday that it has launched criminal proceedings against three former employees of Barclays (NYSE:BCS), charging them with manipulation of the Libor interest-rate benchmark, dealing yet another blow to the British bank, which has been dealing with the scandal for the last two years.
According to a report from Agence France-Presse, the Serious Fraud Office, or SFO, said that the three employees -- Peter Charles Johnson, Jonathan James Mathew and Stylianos Contogoulas -- "conspired to defraud between 1 June 2005 and 31 August 2007." The three have pleaded not guilty and will stand trial next year.
The latest charges against the three employees takes the total number of people charged with Libor manipulation to six since the investigation began in July 2012. The SFO had charged two employees of RP Martin Holdings in July and Tom Hayes, who was associated with UBS (NYSE:UBS) and Citigroup (NYSE:C) as a trader, in June.
According to a report by Reuters, eight banks and RP Martin have paid penalties amounting to about $6 billion for the alleged manipulation of Libor and its European equivalent, Euribor. Barclays had paid 290 million pounds ($450 million) in fines in July 2012 to British and U.S. regulators for attempting to manipulate the Libor and Euribor interbank rates from 2005 to 2009.
Johnson left Barclays on Sept. 27, 2012 and Mathew, who reported to Johnson, left the bank one day later, according to Reuters. Contogoulas, after leaving Barclays in 2006, reportedly joined Merrill Lynch as a rates trader.
What Is Libor And How Is Barclays Involved?
It is a benchmark interest rate set by the British Bankers' Association, or BBA, and affects the borrowings of consumers and companies worldwide. Leading banks submit a figure to the BBA based on the rate at which they estimate they can borrow funds from other banks. The BBA then calculates the average of rates, which is the Libor, after excluding the highest and the lowest 25 percent of estimates. According to AFP, Libor forms the basis for $500 trillion worth of contracts worldwide ranging from housing mortgages to corporate lending.
Between 2005 and 2007, a few employees of Barclays' trading unit convinced employees responsible for submitting Libor rates to the BBA to alter the rates, while some also convinced other banks to alter their rates. During the 2008 financial crisis, Barclays submitted artificially low rates to borrow money more cheaply and project a healthier image of the bank.
The news of the Libor manipulation by Barclays employees led to the resignations of the bank's then chairman, CEO and chief operating officer, and generated criticism over the standards and work culture at multinational banks.
© Copyright IBTimes 2022. All rights reserved.
FOLLOW MORE IBT NEWS ON THE BELOW CHANNELS