Tiger Woods' New Documentary Might Address Racism In America, Says Director
KEY POINTS
Lauren Stowell unveils a new dimension in the life of Tiger Woods through the new documentary
Stowell teases that the one-hour show might open up conversations about being Black in America
Woods' niece Cheyenne says golf is still dominated by white men
ESPN's new Tiger Woods documentary could open up conversations about the experiences of Black people in America.
"Tiger Woods: America's Son" will premiere on Nov. 29. Ahead of its debut, the one-hour show's director and producer, Lauren Stowell revealed the gist of the highly-anticipated documentary.
In 1997, Woods officially became the first Black golfer to win a major championship at the Masters. The legend's monumental accolade will be one of the main subjects of the documentary but from it, Stowell also put an emphasis on the intertwining relation of his impact to America's issues with racism.
"I think it's an important time right now for this to air because I think it makes us kind of question what is it that makes us uniquely American," Stowell recently told Chicago Sun Times. "We see how polarized and divided we've become in many ways but it's also an opportunity right now to become unified."
"And maybe the complex questions that we're raising with this documentary might start some conversations," the three-time Sports Emmy Award winner continued. "Is there one, you know, uniquely Black experience in America?"
It can be recalled that there was an account where Woods admitted that being referred to as African-American "does" bother him.
During an appearance on the renowned U.S. tv show "The Oprah Winfrey Show," the then-21-year-old Woods came up with the word, "Cablinasian," a word which he believes best describes his background of Caucasian, Black, Indian and Asian.
"Growing up, I came up with this name: I'm a`Cablinasian'," Woods revealed.
Racism in sports seems to have been around for decades, and golf is no exception. According to Woods' niece and fellow pro golfer Cheyenne, she started to realize that the sport she loves is still dominated by "white males."
"I didn't realize there were people like that, promoting white supremacy," Cheyenne said in June, shortly after George Floyd's tragic death. "That's when I really noticed I was a little different and maybe not accepted everywhere."
"Golf is still very much dominated by white males," she added. "The history is very deep. The access to the sport still needs some work. It is going to take time but I see progression, the conversations are being had. "
Tiger Woods: America's son is the latest project from ESPN's "The Undefeated." Primarily, the group's aim is to explore the intersection of sports, race, and culture.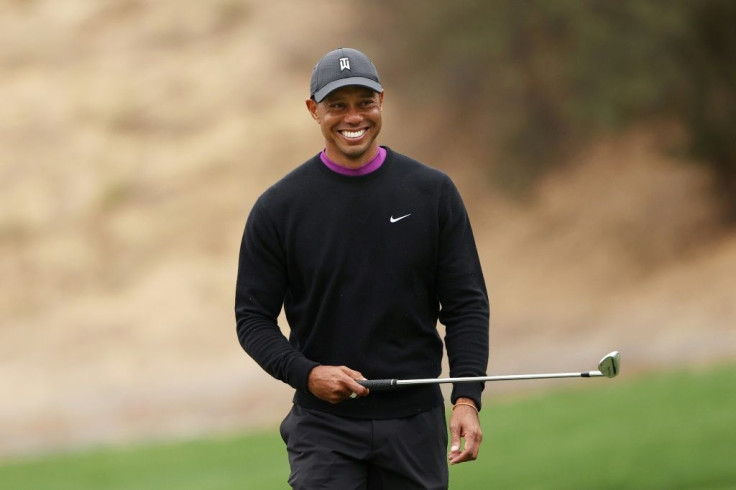 © Copyright IBTimes 2023. All rights reserved.
FOLLOW MORE IBT NEWS ON THE BELOW CHANNELS