Tiger Woods, No. 4 In World Golf Rankings, Moves To Top of FedEx Cup Standings And PGA Tour Money List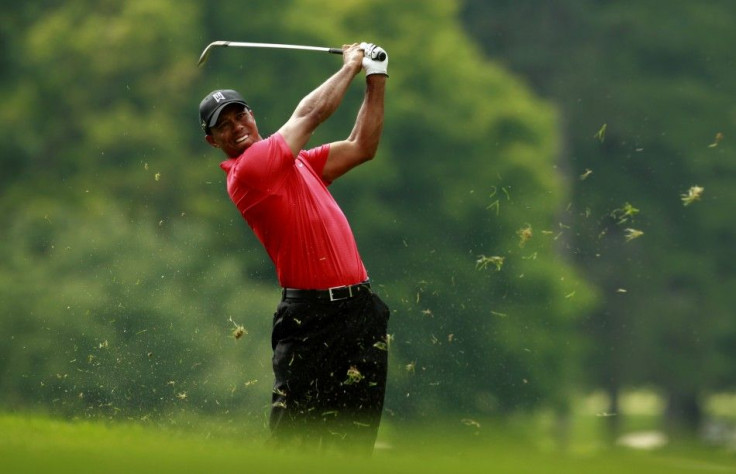 With his win at the AT&T National on Sunday, Tiger Woods improved his ranking on a number of different boards.
While he stayed at No. 4 on the official World Golf Rankings board, Woods moved to the top of the PGA Tour money list and the FedEx Cup standings for the first time since September 2009.
Closing the AT&T National with 2-under 69, Woods also managed to secure his 74th career PGA win. His most recent first place finish moves him past Jack Nicklaus into second place on the PGA Tour's all-time win list -- just eight short of Sam Snead's record.
I remember there was a time when people were saying I could never win again, Woods said.
Woods's victory at Congressional marked his third of the year -- he is the Tour's first three-time winner this season -- and his first at the Maryland course since the 2009 AT&T National.
The last two-years for one of the most recognized athletes in the world have been spent trying to rebound from, among other things, an injury and a major swing change.
Woods' play at the beginning of the 2012 season hadn't seemed to show any signs of improvement until March 22, when he took the 2012 Arnold Palmer Invitational. The first place finish was his first PGA Tour win since 2009.
The 36-year-old followed up by taking the Jack Nicklaus Memorial tournament and has most recently solidified his comeback with his win at Congressional.
While Woods will stay at No. 4 for now, his most recent win puts him in a position to reclaim the top spot over the final two majors of the year.
I think he's the only guy to win three tournaments on tour this year, is that correct? fellow golfer Bo Van Pelt said during a news conference. And he was leading the U.S. Open after two days. So I'd say that he's playing the best golf in the world right now. (Webb Simpson emerged as the U.S. Open winner last month at The Olympic Club in San Francisco.)
Woods and Van Pelt, who finished first and second respectively at the AT&T National, struggled on the 16th hole by making bogeys to go into the final two holes tied at eight under par. After overshooting the 17th green with his second shot out of the left rough, Van Pelt bogeyed, while Woods drained a six-footer for par.
Woods went on to also par on 18, while, Van Pelt bogeyed again.
Tiger's next PGA appearance will be at The Greenbrier Classic on Thursday, in White Sulphur Springs, West Virginia
© Copyright IBTimes 2023. All rights reserved.