Time Inc Shares Fall In NYSE Debut, Following Pessimistic Media Predictions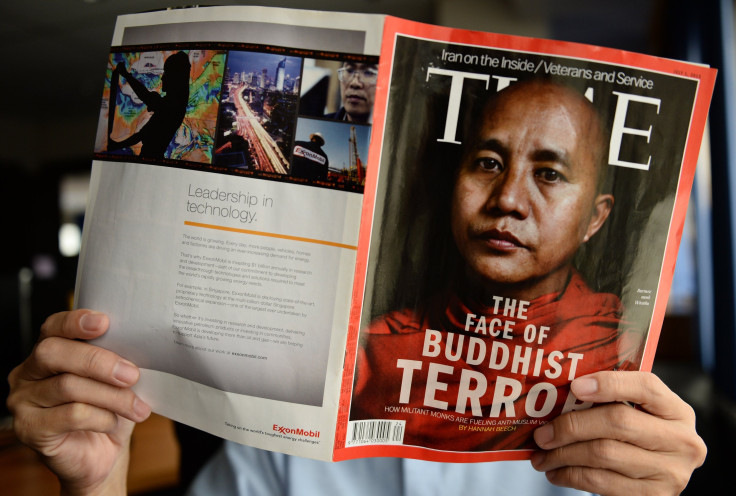 Updated Monday, 4:45 p.m.:
Time Inc. shares closed on Monday at $23.30, a decline of 0.77 percent, during its first day of trading as a separate company. Within the first hour of Time Inc.'s debut on the NYSE, shares dropped more than 5 percent, only to rise steadily throughout the day. Previous close was $23.48.
Original Post:
Just a few hours after its debut on the New York Stock Exchange, Time Inc. (NYSE:TIME) is falling steadily, if not dramatically.
Shares of the U.S. magazine company were down 3.88 percent to $22.57 in midday trading on Monday. The stock debuted at $23.07 after trading on a "when issued" basis (meaning the stock had been authorized but not yet distributed) for several days last week.
Time Inc., owner of Time magazine and more than 90 familiar titles, spun off from its corporate parent, Time Warner Inc. (NYSE:TWX), last month. Shares were distributed to Time Warner shareholders at 11:59 p.m. ET on Friday. Much of the commentary surrounding the spinoff has centered on the challenges facing the magazine business, with media analysts noting inexorable declines in print advertising and newsstand sales. Some speculated that Time Warner shareholders would rush to dump the print-oriented company's stock.
As a standalone, Time Inc. is now the only publicly traded magazine company not supplemented by a television or entertainment division. Time Inc.'s advertising revenue was $1.81 billion in 2013, down from $1.93 billion in 2010. Its circulation revenue fell $1.13 billion from $1.3 billion in the same period.
As it works to carve out its future in a digital world, Time Inc. has been making steep cuts at many of its signature titles, including Sports Illustrated, Entertainment Weekly and People. Last year, Time slashed about 6 percent of its workforce, some 500 jobs.
And, more cuts are reportedly on the way. Citing two anonymous sources, the New York Times reported Sunday that Time Inc. editors were told to expect cuts totaling 25 percent of editorial costs in the coming months. The report didn't say which titles would be affected. A spokeswoman for Time Inc. didn't immediately respond to a request for more information.
In contrast to Time Inc., analysts have generally been positive about the future of Time Warner Inc., which owns the profitable HBO, Warner Bros. Studios and Turner Broadcasting System. Time Warner shares were up 1.27 percent to $69.01 Monday in midday trading.
Time Inc. executives rung the opening bell Monday morning, marking the company's debut on the NYSE trading floor. You can watch the video below.
Got a news tip? Email me. Follow me on Twitter @christopherzara.
© Copyright IBTimes 2023. All rights reserved.