Time Inc IPO News: Magazine Giant Buys Cozi, Seattle-Based Tech Startup, Ahead Of Spinoff From Time Warner Inc
Acquisition highlights the print-media giant's efforts to remake itself for a digital world.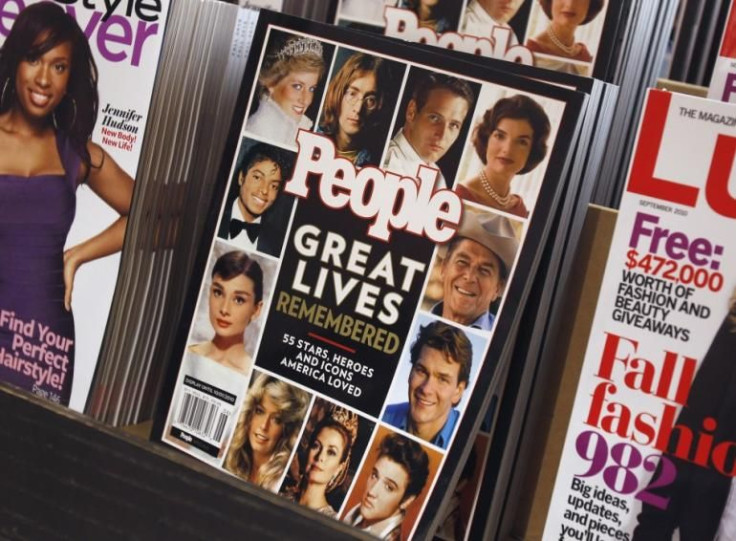 Time Inc. is seeking out life beyond dead trees.
Gearing up for its initial public offering at the end of this week, the U.S. magazine giant has acquired the Seattle-based technology startup Cozi Inc., the two companies announced on Monday. Financial terms of the deal weren't disclosed.
Founded in 2005 by the Microsoft veteran Robbie Cape, Cozi is essentially a free app and corresponding website that allow families to stay organized through calendars, shopping lists, meal planners and other tools. But the little-known company, which also offers a subscription-based service and claims a user base of more than 53 million families, has a history of big-media hookups, including a partnership in 2007 with Time Inc.'s onetime suitor, Meredith Corp. (NYSE:MDP). In 2008, Gannett Company (NYSE:GCI) bought a minority stake in Cozi. Presumably, the media companies are interested in Cozi due to the consumer insight it collects from users.
Time is the world's largest magazine company and publishes a stable of globally recognized brands, including People, Sports Illustrated and its flagship Time magazine. The company is spinning off from its corporate parent, Time Warner Inc. (NYSE:TWX), with a stock distribution date set for one minute before midnight on Friday. The new company will be publicly traded under the ticker symbol (NYSE:TIME).
In a letter to Cozi users Monday, Cape assured his customers that the new Time-owned Cozi will remain a nimble, stand-alone company and will retain its Seattle digs. But he said users can expect to see Time's portfolio of recognizable brands incorporated into Cozi suite of tools. Time's family-oriented magazines, such as Real Simple and Cooking Light, are particularly ripe for Cozi synergy. Real Simple's publisher, Charlie Kammerer, will head up Cozi's advertising management and will work closely with Cape, the companies said.
The acquisition highlights the print-media giant's efforts to remake itself for a digital world and follows a similar strategy undertaken by Rupert Murdoch's News Corp. (NASDAQ:NWSA), which spun off its print business from its media and entertainment properties in June 2013. Among News Corp.'s recent digital acquisitions is the Irish social-news company Storyful, which the company purchased last year for about $25 million.
In a statement Monday, Joe Ripp, Time Inc. chairman and CEO, called Cozi a "terrific fit" for Time and said the deal "immediately extends our product and technology portfolio."
Got a news tip? Email me. Follow me on Twitter @christopherzara.
© Copyright IBTimes 2023. All rights reserved.