Tip Of The Iceberg: French Police Arrest Albanian Heroin Traffickers, But Balkan Criminal Gangs Tighten Grip Across Europe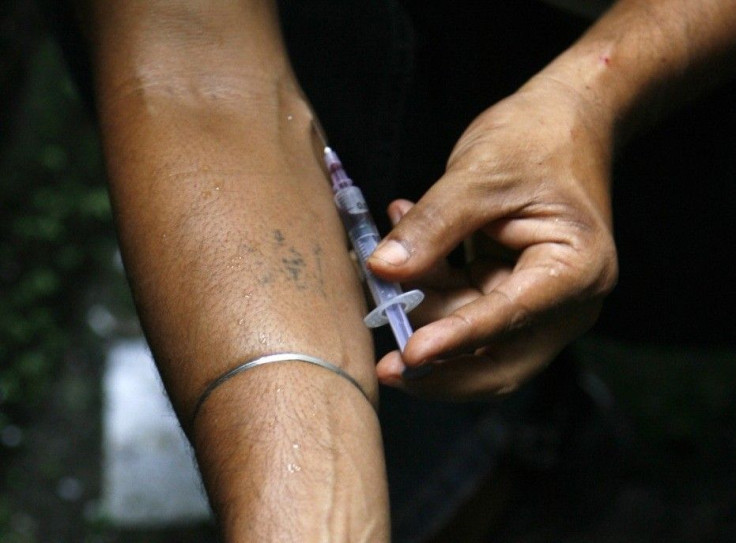 French police have smashed a "huge" Albanian/Kosovar heroin smuggling ring and arrested 42 people in eastern France and Germany.
BBC reported that about 200 police officers conducted raids in the city of Mulhouse, right near the German border, where 39 people were arrested. The other three were detained across the border in Germany.
The raid was actually engineered by immigration agents, who suspected the Albanians were involved in human trafficking, as well as riot police and police commando units.
Remi Coutin, a prosecutor in the French city of Nancy, said the drug ring handled "hundreds of kilos of heroin."
Le Figaro newspaper reported that the drug smugglers even plied their trade in France's rural regions, calling the amount of heroin they dealt "exceptionally large."
Ethnic Albanian criminal gangs have taken an ever-increasing role in the trafficking of hard drugs, including heroin, across Europe.
According to the Research Institute for European and American Studies, or RIEAS, Albanian organized crime groups are actually hybrid organizations, often involved in both criminal and political activities, mainly relating to Kosovo.
"It has become more and more difficult to distinguish clearly between terrorist groups and organized crime units, since their tactics increasingly overlap," said the United Nations.
"The world is seeing the birth of a new hybrid of 'organized crime -- terrorist organizations,' and it is imperative to sever the connection between crime, drugs and terrorism now."
RIEAS noted that in 1997 a financial crisis involving "pyramid saving schemes" caused tremendous hardship and chaos in Albania, leading to the disappearance of significant amounts of military equipment, including 38,000 handguns, 226,000 Kalashnikov rifles, 25,000 machine guns, 2,400 anti-tank rocket launchers, 3,500,000 hand grenades and 3,600 tons of explosives.
Organized crime gangs likely acquired many of these weapons.
In addition, huge amounts of money, up to an estimated $800 million, were transferred from Albania to the accounts of Italian criminal organizations and their Albanian partners at that time.
A great deal of this cash is believed to have been invested in western European nations where Albanian gangs have mushroomed.
"Ethnic Albanian communities in Europe provide street-level distribution network," Dr. Mark Galeotti, academic chair of New York University's Center for Global Affairs and clinical professor of global affairs, wrote. "This is especially important in Belgium, Germany, Switzerland and Greece, which has absorbed an estimated 300,000 illegal Albanian immigrants since 1991.
"Some 70 percent of the heroin reaching Germany and Switzerland is now reckoned to have been transported through Albania and/or by Albanian groups, and the figure for Greece may be closer to 85 percent," Galeotti added.
In general, he noted, some 70 percent to 80 percent of the heroin distributed in Europe is Albanian, managed "along with the close collaboration with Turkish groups and, to a further extent, with the opium producers in Central Asia and Afghanistan."
© Copyright IBTimes 2023. All rights reserved.