'Titan Quest' Second Expansion 'Ragnarok' Features New Enemies, Mini Bosses & More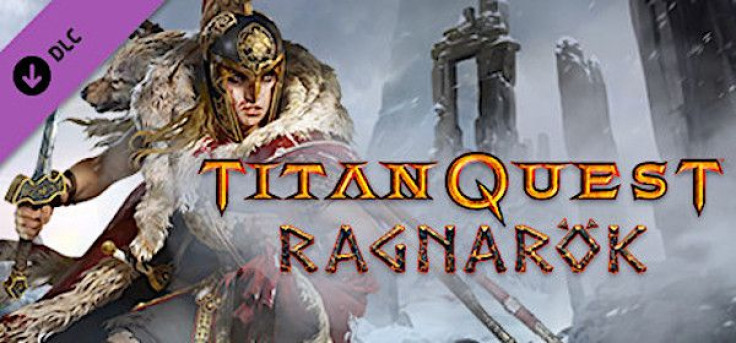 "Titan Quest" fans would be very glad to know that a new expansion to the action role-playing game has arrived this week. Called "Ragnarok," this expansion hopes to revive the fans' fervor by introducing new enemies, mini bosses and many other changes and new features.
"Titan Quest: Ragnarok" arrived on Steam this Saturday, which is around 11 years since the original game was launched. To be very specific, this new expansion isn't really for the original game, but for the "Titan Quest Anniversary Edition" — the product of THQ Nordic's effort in redoing "Titan Quest: Immortal Throne." "Immortal Throne" is the first expansion of "Titan Quest" that was released less than a year since the original game came out.
"Titan Quest Anniversary Edition," which launched last year, is already considered the base or complete version of the franchise. Hence, "Ragnarok" is going to be available for this version only. Gamasutra says there is no chance for the new expansion to work with the retail copy of the original game.
Speaking of the new expansion, executive producer Reinhard Pollice told PC Gamer: "Since the day we acquired the franchise in 2013, we've been toying around with ideas on what's best for Titan Quest. We were quickly motivated to do another expansion as we realized 'Titan Quest' is still actively played."
"Unfortunately, it took quite a bit until we assembled a good setup for the project and meanwhile we made ourselves familiar with the inner workings of Titan Quest through the Anniversary Edition which was a huge overhaul of the original game. The end result is 'Ragnarok,'' Pollice added.
This new expansion boasts of a lot of new things that fans would surely like. Players will find themselves in northern Europe and in the realm of Norse mythology. The update features a new playable act with numerous quests, new enemies and mini bosses. There's also a new Runemaster mastery and an increased level cap of 85. The character customization options have been expanded in this one. There are new effects, shaders and ragdoll physics. Fans can also expect improved modding tools when they play this game.
As an expansion, "Ragnarok" will give players permission to revisit the previous acts. THQ Nordic even indicated on the game's Steam page that by going to the previous acts, players will get the chance to find new items and uncover new secrets. Meanwhile, in the new act, players will have to brave the realms of the Celts, the Northmen and the Asgardian gods.
Other things to watch out for in this expansion include the new weapons and gear that range from colorful Celtic shields to remarkable weapons of Germanic legend. There are also new relics and charms for crafting, and there is even a new feature that enables the option to improve legendary items.
Despite the changes and new features, design director Henrik Tornqvist maintains that the new expansion still manages to stay true to what the original game offered. "Our explicit goal has been to remain true to the values of the original game, both in art style and gameplay, while adding some contemporary 'quality of life' improvements," he told PCGamesN.
The official description of "Ragnarok" reads: "At long last, 'Titan Quest' continues its epic journey through the world of antiquity. A mysterious threat calls the heroes of Hades to the uncharted lands of northern Europe, where new enemies await and new powers and treasures are waiting to be found."
"Titan Quest: Ragnarok" is now available on Steam. The expansion currently has a 25 percent discount, so it is best to grab a copy before Nov. 25 — the date when the promo officially ends.
© Copyright IBTimes 2023. All rights reserved.