'Titanfall' Release Date Coming: Beta Confirmed For Xbox One And PC, Unlikely For Xbox 360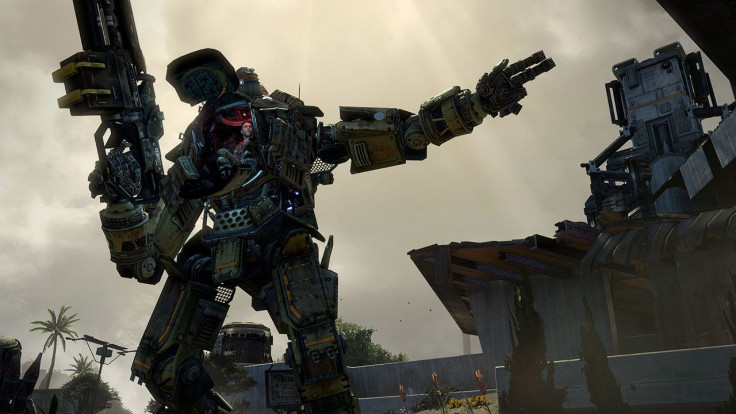 Respawn Entertainment founder Vince Zampella confirmed the beta version of "Titanfall" for the Xbox One and PC on Jan. 27 via Twitter. "#supersecret announcement time. I'm sure no one has been able to guess from the leaks. PC and XboxOne Beta! Details in the coming days," tweeted Zampella. He also revealed that "Titanfall" on Xbox 360 will be developed by Bluepoint Games, the Austin, Texas based developer of 2002's "Metroid Prime," a remastered version of 2011's "The Ico and Shadow of the Colossus Collection," and 2009's remastered "God of War Collection" for the PS3. It's likely there won't be a beta for the Xbox 360 version of "Titanfall." Zampella didn't give a specific date, but rumors are circulating that the beta may launch on Valentine's Day.
Earlier this month, invites to test "Titanfall" were reportedly being sent out to EA Origin account holders, asking them to opt in for the title's alpha.
Users reported that invitations informed them they were selected to "take part in an exclusive trial for an upcoming title on Microsoft's Xbox One." On Jan. 21, alpha footage of "Titanfall" was leaked on various video sites. Though testers were explicitly forbidden to publicize videos or photos of the game, a number of clips showcasing "Titanfall" made it online only four days after the rumored alpha appeared. Some of the videos were promptly taken down by EA, but a small number remained, displaying the much-anticipated gameplay of the Xbox One, Xbox 360 and PC title.
Respawn Entertainment's community manager Abbie Heppe responded on Jan. 22 to the leaked footage, saying "I know there is a lot of confusion over this right now, but we ARE NOT running a beta at the moment. We're doing some very limited technical testing." She also added that "we understand the desire for a beta and we have not ruled it out, but I don't have any news on it for you currently." The alpha testing ended on Tuesday, Jan. 22 and showed a basic, stripped-down version of "Titanfall." "This isn't a build indicative of final product, which is why we're asking people to please refrain from posting," Heppe said.
"It's a small bite of the final game cause we're testing some tech, not gameplay," Heppe posted about the game's appearance. "I feel badly that a lot of sites posted it like anyone could sign up, which is not the case. We certainly don't want our community to feel left out. That said, I will keep you all posted about anything beta if we decide to do one!" Heppe also commented on the exclusivity of the test. "We try to keep it a manageable download and we're really only looking to test some technical stuff on the servers so we make a better game. I took some heat today over 'Why only North America?' and it's because we don't need every server around the world up [because] the amount of people is limited and that isn't what we're testing...and we're located in lovely (on fire) southern California and we need to be able to play in tests."
"Titanfall" will launch on March 11 in North America and two days later in Europe. The title has already taken more than 60 awards at its E3 2013 premiere, including a record-breaking six E3 Critics Awards. "Titanfall" also won Best in Show awards from IGN, Destructoid and Game Informer.
In the game, players are able to fight on foot or as free-running pilots inside mech-style walkers called "Titans" to complete team missions and goals. The title is online multiplayer only, but it injects single-player elements such as plot, character interaction and nonplayer characters into its matches. Up to 12 players can participate at once.
Are you excited for "Titanfall"? Leave a comment below.
FOLLOW MORE IBT NEWS ON THE BELOW CHANNELS