'Titanfall' Release Date Is Here: Mac Version In The Works?
Respawn's Vince Zampella confirmed talks with Mac game publisher Aspyr were taking place.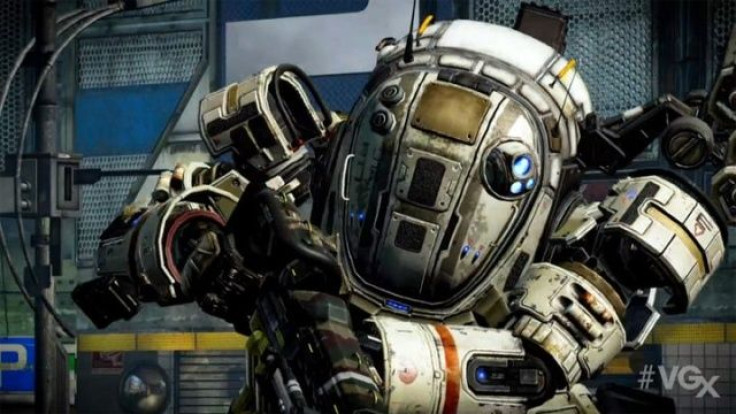 Respawn's "Titanfall" launched for the PC and Xbox One on March 11 and talks about bringing the first-person shooter to Mac are already in the works.
The game development studio is negotiating with Austin, Texas-based Aspyr Media to bring a Mac version of "Titanfall" to eager players.
Respawn founder Vince Zampella confirmed this on Twitter on March 13. When asked by a fan if a Mac version of the game would be coming soon, Zampella responded "we are talking to Aspyr, they should do it."
Aspyr Media was founded in 1996 and specializes in porting Windows games to Mac OS. The company has worked on "Call of Duty," "Sid Meier's Civilization," "Star Wars" and "DOOM." As of 2003, Aspyr owned 60 percent of the Mac entertainment market.
"Titanfall" launched March 11 for the PC and Xbox One, and Microsoft (NASDAQ: MSFT) hopes the much-anticipated game will be a system seller, allowing the company to catch up with competitor Sony's PlayStation 4.
The brand's next-gen Xbox One launched on Nov. 22 in North America and Europe. The console sold 1 million units within 24 hours of its launch, but Sony's PS4 is currently outdoing Microsoft's latest system.
Sony's next-gen PS4 has sold 6 million units globally as of March 2, according to a recent press release by Sony. This also accounts for the 370,000 consoles sold in Japan since the Japanese launch on Feb. 22. As of Feb. 8, 5.3 million PS4s had reached consumers. The console is currently available in 57 countries internationally.
"Titanfall," which required a development team of 65 people and nearly three years of production, launched a beta in mid-February that closed Feb. 19. The beta drew in more than 2 million players and reviews were largely positive. It's no surprise Microsoft hopes the title will increase Xbox One sales, since there's been so much hype surrounding the game's launch. "Titanfall" will launch on the Xbox 360 on March 25.
Would you play "Titanfall" on a Mac? Tweet me or comment below!
© Copyright IBTimes 2023. All rights reserved.