Titanic Items to be Sold A Century After the Disaster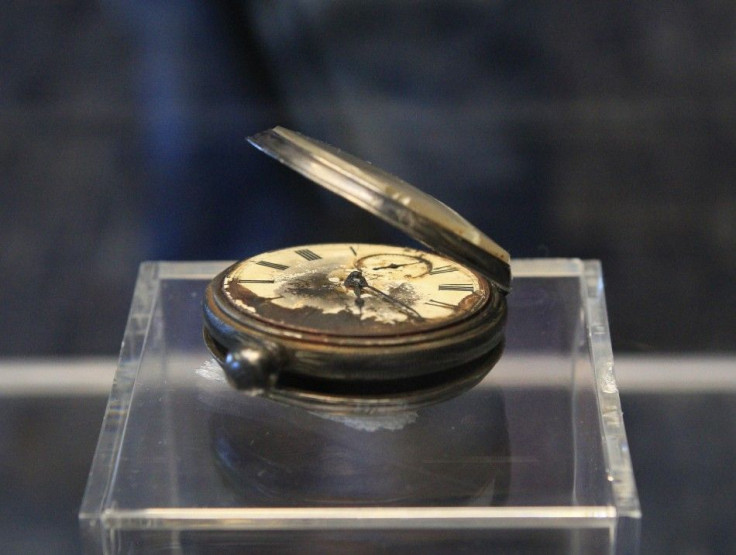 Who is not fascinated by the story of Titanic, the ship that sank on April 15, 1912? The tragic incident that claimed more than 1,500 lives has fascinated every generation, from the time it occurred. For those who want to get a closer peek into history, here is your chance.
A century after the world's most famous shipwreck, Guernsey's Auctioneers & Brokers are holding a New York City auction, which will be selling items as small as hair pins to as big as a chunk of Titanic's hull, reports delmarvanow.coml.
The Titanic, which sank as a consequence of hitting an iceberg in the north Atlantic, has around 5,000 artifacts that will be auctioned in April this year.
The auction house is already known to have sold items of great importance in the world history in the past, such as Beatles' photos, famous jewels of the late Princess Diana, Jerry Garcia guitars and a police motorcycle used in the Texas motorcade when John F. Kennedy was slain.
Guernsey's President Arlan Ettinger describes the Titanic sale as one of the most significant auction ever handled by the house.
Who on this planet doesn't know the story of the Titanic and isn't fascinated by it? he asked. Could Hollywood have scripted a more tragic or goose-bumps-raising story than what actually happened on that ship?
The auction will be held on April 16, marking a day after the Titanic set sail from Southampton, England, on its very first voyage that was supposed to reach New York.
In 2007, the collection was evaluated at $189 million, and it included some intellectual property.
The artifacts for sale include the massive hull section called The Big Piece, along with the personal belongings of the passengers and crew members.
By court order, the items cannot be sold separately to different people. It must go to one person who agrees to take care of the collection and also agrees to display it for public view occasionally. This means that whoever buys the items will have a huge responsibility, and also, casual buyers will have to keep it moving.
The president of RMS Titanic, the seller, told the BBC that the company is hopeful of finding a buyer capable of serving as a proper steward of the collection and the wreck site, reported USA Today.
There were 2,228 passengers and crew on board when the ship sank. The wreckage was located only in 1985 by an international team lead by oceanographer Robert Ballard about 400 miles off Newfoundland, Canada.
© Copyright IBTimes 2023. All rights reserved.