Today In Swing-State Voting Battles: Florida Purge Dulled, Pennsylvania ID To Supreme Court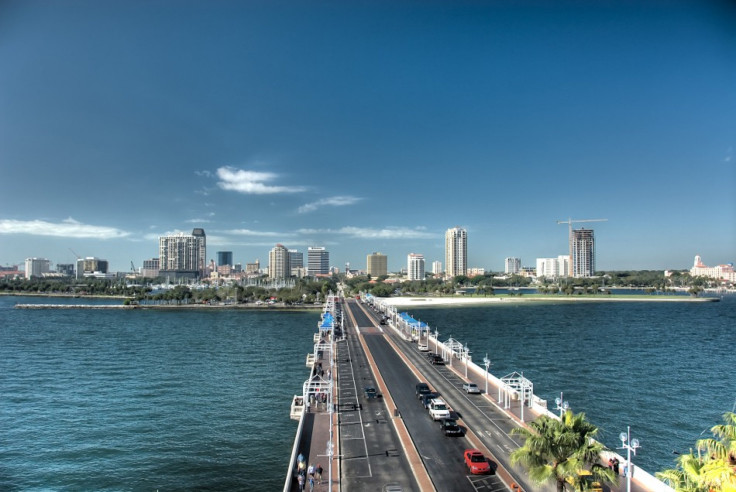 Two new voting-related developments could help shape the outcome of the presidential election in Florida and Pennsylvania, both crucial swing states.
Both states have placed new restrictions on voting citing the need to prevent fraud at the polls. Critics have argued that the new measures are politically motivated ploys to depress voter turnout, noting that low-income and minority voters are disproportionately likely to encounter obstacles en route to the voting booth.
In Florida, voting rights advocates got a partial victory as the state agreed to reinstate voters who were erroneously knocked off the voter rolls as part of an attempted purge of non-citizens. Opponents of the effort warned that eligible voters were at risk of being barred from voting, and many county voting supervisors refused to proceed after a list of allegedly ineligible voters provided by the state proved to be rife with inaccuracies.
A coalition of voting rights groups sued to suspend the purge, and on Wednesday they agreed to a settlement with Florida under which Florida residents will only be struck from the voting rolls if their names are cross-checked against a federal database. Most of those were who told they were ineligible to vote will be informed they are still registered.
County supervisors had warned that the state's lists of invalid voters were outdated, but Florida has since gained access to a database overseen by the federal Department of Homeland Security. Officials said that the federal database has already yielded the names of 207 non-citizens on Florida's voter rolls, with more to come.
Everyone involved is keenly aware of Florida's tortured history with conducting elections -- particularly the 2000 debacle in which President George W. Bush narrowly carried Florida despite widespread evidence of disenfranchisement.
"The Voter Eligibility Initiative is already proving to be a successful process to identify illegally registered voters on Florida's voter rolls," Florida Secretary of State Ken Detzner said in a statement. "We want every Florida voter to be confident that their vote is protected and not hurt in any way by the illegal activity of others. We know that every vote counts, especially here in Florida, where only 537 votes decided the presidential election in 2000."
In Pennsylvania, a battle over a new law requiring voters to present photo identification has reached the state's Supreme Court. Pennsylvania residents had formerly been able to vote after presenting non-photo forms of identification such as utility bills.
A Pennsylvania judge declined to suspend the law in August. The plaintiffs appealed, and the Pennsylvania Supreme Court will take up the case on Thursday.
Battles over voter ID have played out across the country: supporters say it is a commonsense safeguard against fraud, but opponents say that minorities, elderly and low-income voters are more likely to lack proper ID; obtaining a government-sanctioned ID, they argue, is prohibitively difficult for many of these voters.
"This law deprives many eligible voters in the commonwealth -- disproportionately the poor, minorities, senior citizens, young voters and people with disabilities -- of their fundamental right to vote," Judith Browne Dianis, co-director of the Advancement Project -- one of the groups that has sued Pennsylvania over the law -- said in a press release.
© Copyright IBTimes 2023. All rights reserved.
FOLLOW MORE IBT NEWS ON THE BELOW CHANNELS