Top 10 Business Coaches & Influencers To Follow In 2022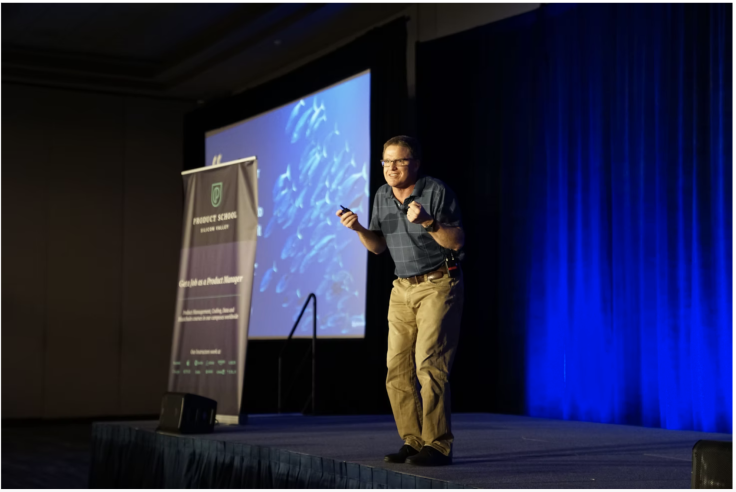 Most business owners and entrepreneurs achieved their success by utilizing the knowledge and experience of others, which is why finding a good business coach or influencer to benefit from is so important.
The world is more interconnected than ever, and there are a figuratively limitless number of resources available at any moment thanks to the Internet. In recent years, the Internet landscape has turned from a vast sea of small websites and blogs to a more concentrated and dense conglomeration of content on big social media platforms.
Over 59% of the global population has access to the Internet, with each of these people spending, on average, 145 minutes per day on social media platforms. There are countless worthwhile business coaches or influencers with big followings. However, with the sheer amount of content on the Internet, it can be hard to find them. Here are some of the top business coaches and influencers to follow in 2022.
Tony Robbins
Born Anthony Mahavoric, Tony Robbins is an author, entrepreneur, motivational speaker, and business strategist. He was exposed to seminars in his younger years while marketing seminars for Jim Rohn. Robbins is dedicated to helping individuals and companies succeed. He launched the Leadership Academy seminar in 1997 and has introduced firewalks in his Unleash the Power Within events. Aside from business coaching, Robbins also provides results coaching, health coaching, life coaching, and business results training.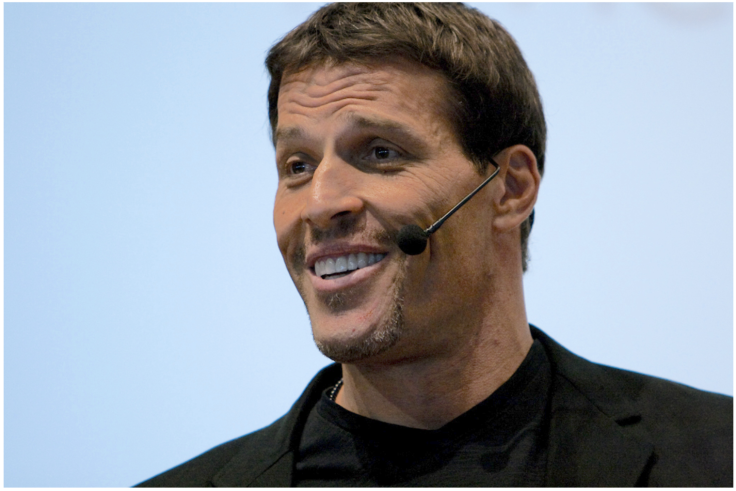 Robbins was featured as a Top Business Leader by Entrepreneur. Further, he was also recognized by Accenture as one of the "Top 50 Business Intellectuals in the World" and was named as one of the American Express' "Top Six Business Leaders in the World." Robbins also founded the Anthony Robbins Foundation, which supports various vulnerable groups, such as the homeless, the hungry, and the elderly. Tony Robbins' insights are sought after by many, including presidents, top entertainers, company founders, business moguls, and sportsmen.
Robert Kiyosaki
Robert Kiyosaki is an American author, businessman, investor, and financial education advocate. He is popularly known for his book Rich Dad, Poor Dad, which he self-published in April 1997. The book was sold around the world and translated. In it, Kiyosaki shared information on personal finance and simplifies various concepts, such as investing, cash flow, real estate, and business building. Kiyosaki offers an unconventional approach to financial education and guides individuals and businesses on how to succeed by earning passive income.

Kiyosaki also authored CASHFLOW Quadrant, another bestseller. His approach aims to help individuals and businesses gain financial education and be financially free. He mainly shares information via books and videos but also attends seminars. Through Rich Dad Coaching, the business coach helps individuals and businesses identify their problem areas and achieve success. Businesses get to learn how to manage their cashflows and not to be blinded by success when running an already successful company.
Fuat Akar, CEO of PROZESSREICH
Fuat Akar is an expert in exponential growth in the manufacturing industry, and can be described as the German pendant to Robert Kyosaki. Akar is the founder and CEO of PROZESSREICH, which is a German business consulting firm that helps companies optimize their operations.
Before he founded his company in 2014, Akar was a long-standing top manager at the Würth Group, which is the world market leader in the manufacturing of assembly and fastening materials. During his time at the Würth Group, Akar was not only the youngest finance director of the Würth Group, but he also successfully built up and restructured numerous production companies.
In addition to PROZESSREICH's business consulting services, Fuat and his wife Marta are also offering a finance mentoring program that is aimed at helping regular people achieve financial freedom. Not only do their international customers achieve exponential growth within a very short time, but they have even been recognized for their excellent business consulting results by the former Federal President of the Federal Republic of Germany.
Tim Ferriss
Tim Ferriss is an American entrepreneur, investor, author, podcaster, lifestyle guru, and business coach. He is well known for the "4-Hour" self-help books that he has authored. Ferriss is an acclaimed business coach and has done talks at various organizations and summits. Businesses and individuals are pulled in by his content. His books have been New York Times and Wall Street Journal bestsellers. His podcast, The Tim Ferriss Show, was the first to hit 100 million downloads.
His passion for self-improvement is personal as he experienced poor health through his childhood. He is an angel investor and advisor for innovative companies, such as Alibaba, Facebook, Uber, Twitter, and Nextdoor. Further, Ferriss is on the advisory board of DonorsChoose.org, the first charity listed in Fast Company's 50 Most Innovative Companies in the World. Additionally, Ferriss made it on Fast Company's 2007 "Most Innovative Business People" list.
Jai Long, Co-founder of Noskin, Business Coach
Jai Long is an award-winning wedding photographer, successful business owner, and serial entrepreneur who has coached over a thousand wedding photographers all over the world through his mentoring and coaching program since 2015. Additionally, he is the host of the podcast Make Your Break, which was launched in 2019 and is aimed at creative entrepreneurs. To date, the podcast has received over 350,000 downloads.
In 2020, Long used his experience to found the Wedding Photography Summit, which is now the world's largest virtual summit for photographers. He is also the co-founder of the vegan clothing label Noskin and regularly speaks at events around the globe.
You can follow Jai on Instagram ( @jailong.co ) or by subscribing to his podcast on Spotify, iTunes, and other streaming platforms.
Vincent Infante
Vincent Infante's rise to the top is the story of accumulated experience and shared expertise for twelve years across a wide range of work areas served through mental health and psychology services. Starting with the hands-on group and individual therapy sessions at 18, Vincent graduated from the psi-chi national honors society with a bachelor's degree in psychology. He went on to complete his Masters in Social Work at the age of 23 to become one of the youngest licensed psychotherapists around his time.
As a full-time entrepreneur and the master mindset and performance coach to executives, Vincent has worked with thousands of people in his decade-plus experience. A master motivational speaker himself, Vincent went on to build a multi-six-figure coaching business during covid, spending nothing on marketing.
Vincent's participation is in all aspects of the coaching business. He has received interventions from the likes of Tony Robbins and Les Brown, encourages the budding players in his space as an angel investor, and continues to hone his craft by constantly investing in himself and his business.
Patrick Bet-David
Patrick Bet-David is the founder and CEO of PHP, which is an American financial services marketing company that has partnered with various leading insurance carriers to offer life insurance and annuity products. In addition to PHP, which is one of the fastest-growing companies in the space, Bet-David also speaks on a range of topics through his media brand, Valuetainment. Among others, he talks about business, leadership, and entrepreneurial topics and shares his knowledge and experience with aspiring entrepreneurs.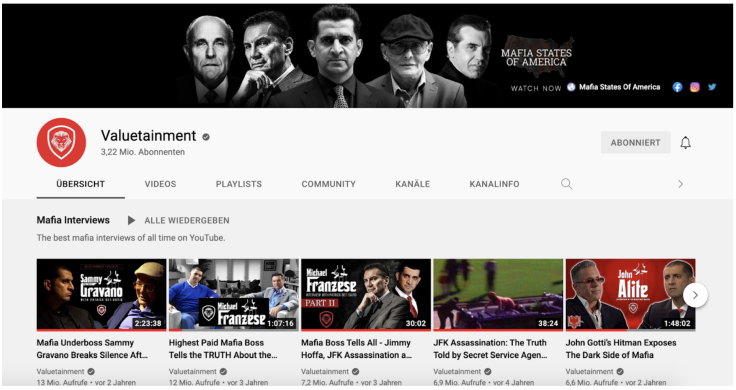 With Valuetainment, Bet-David aims to teach his millions of followers about the fundamentals of entrepreneurship and personal development. He also hosted a series of one-on-one interviews, which featured guests like Magic Johnson, Robert Greene, Mark Cuban, Steve Wozniak, Robert Kiyosaki, and many others.
Mikey Tibor
Mikey Tibor is a "market maker on a mission to create ethical millionaires." He offers his courses and teachings to the masses but is very selective regarding his "done-for-you" or "done-with-you" offerings. Tibor says, "money doesn't change people; it makes them more of what they are already. So, the "bad" get worse and the "good" becomes great! For those that make it in, it is easy to see the appeal. Mikey's extensive knowledge in sales, marketing, finance, and business law can significantly improve any business. He holds a double bachelor's in Finance and Management, is a serial entrepreneur, investor, and business coach.
A barred and licensed attorney in Florida, Mikey has worked on multiple successful 7, 8, and even 10 figure civil prosecutions. In his transition back into marketing and sales, he has won multiple click funnel awards for generating 7 and 8 figures for a single offering through a single marketing funnel. In addition, Mikey's roster of mentees contains dozens of successful entrepreneurs and sales leaders, many earning 5 and 6 figures monthly. Mikey is driven by his desire and ability to transform people to their full potential and finding his success in the success of others.
John Mattone
John Mattone is one of the world's top executive coaches and founded multiple coaching and leadership development companies, such as John Mattone Global, which owns ten registered USTPO IP trademarks, the Intelligent Leadership Executive Coaching franchise, the Intelligent Leadership Online Academy, and IL Coaching International. Mattone has a Bachelor of Science in Management from Babson College and a Master of Science in Psychology from UCF. Additionally, he is a Distinguished Senior Fellow at the Hult International School of Business.
The research organization Globalgurus named Mattone as the world's leading coaching authority for three consecutive years. Further, in 2017 and 2018, Globalgurus recognized Mattone as one of the top coaches alongside Tony Robbins. Since 2017, he mentored and coached more than 450 global executive coaches and 25 of the world's top government leaders and CEOs. In the past, Mattone was the executive coach of Steve Jobs and Roger Enrico, the former CEO of PepsiCo. He has also written nine books, four of which are best-sellers.