Top 10 Investors And Investment Companies To Follow In 2022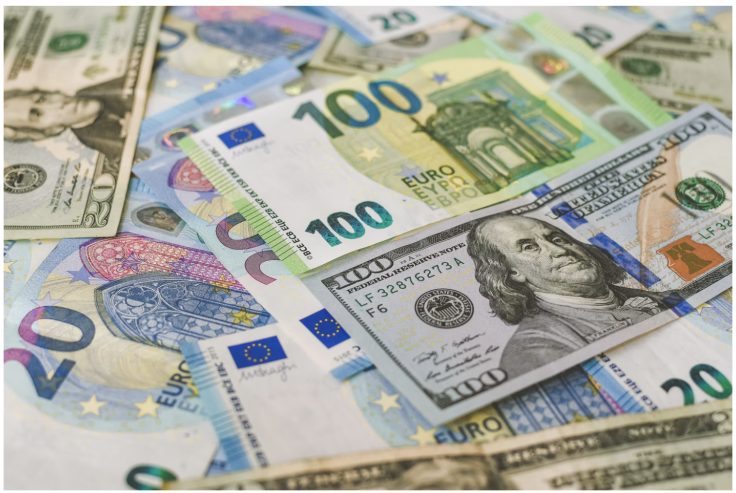 Investing has gained a lot of popularity over the past decades, especially in recent years. The digital era we are living in has fostered many technological advancements and innovations that had a major impact on the investment landscape. One of the aspects that is responsible for the increased interest in investing is the accessibility that digital brokers and the Internet bring with them.
With mobile investing apps like Robinhood hitting the market and making a ruckus, crypto exchanges disrupting traditional systems, and retail investors realizing their power through the GameStop short squeeze, the past few years have been very interesting for investors.
New developments always come with new opportunities. Businesses and investors alike have to adapt to the current status quo if they want to continue to rake in profits. To help make navigating this space easier for you, here are some of the top investors and investment companies to follow in 2022.
Mark Cuban, Investor
Mark Cuban is a natural businessman. This entrepreneurial trait dates back to his teenage years when he used to do door-to-door sales of garbage bags. He created a computer consulting service, Microsolutions, which he later sold to CompuServe in 1990. Cuban loves sports, and his main interest has been in basketball. In 1995, he and a friend, Todd Wagner, created Broadcast.com, which offered an audio streaming service and was later sold to Yahoo for $5.6 billion.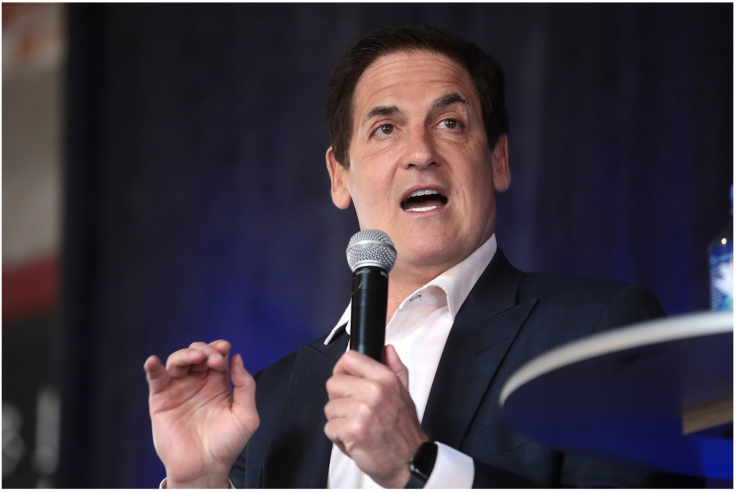 The entrepreneur plays the role of an investor on the ABC show Shark Tank. His first appearance on the show was in 2011, and he was the first person to ever live tweet a show. Cuban has had a long run on the show and has a portfolio of companies that he invested in. Additionally, he shares his experience in business in his book, which is called "How to Win at the Sport of Business."
Sam Bankman-Fried, CEO of FTX
Sam Bankman-Fried is the founder and CEO of FTX, one of the leading cryptocurrency exchanges. Cryptocurrency is a world that's rife with uncertain outcomes and wild swings in fortune. The fact that Bankman-Fried has managed to establish himself as the richest individual in crypto is a testament to his unusual ability to make smart long-term bets that are immune to the capricious everyday market movements of Bitcoin and its ilk.
Most of Bankman-Fried's fortune is the result of the success of his FTX cryptocurrency exchange and Alameda Research, a trading firm. FTX raised $900 million in July 2021 in a funding round that included Sequoia Capital, Paradigm, and Softbank. The infusion of funds allowed FTX to make several important moves, including shifting base to the Bahamas to capitalize on its strong crypto regulatory framework.
Through all of this, Bankman-Fried has remained laser-focused on making cryptocurrency a more attractive asset to investors. He's also involved in various philanthropic efforts, which is where he expects most of his fortune, currently estimated to be worth $26 billion, to end up in the future.
David Yong, Director of Evergreen Assets Management
David Yong currently is the Director of Evergreen Assets Management , which is a holding company for Evergreen Group that consists of several timber processing factories in Myanmar as well as investments across various industries in Asia. Yong studied business administration and management at Peking University and has a Bachelor of Laws from the University of Bristol.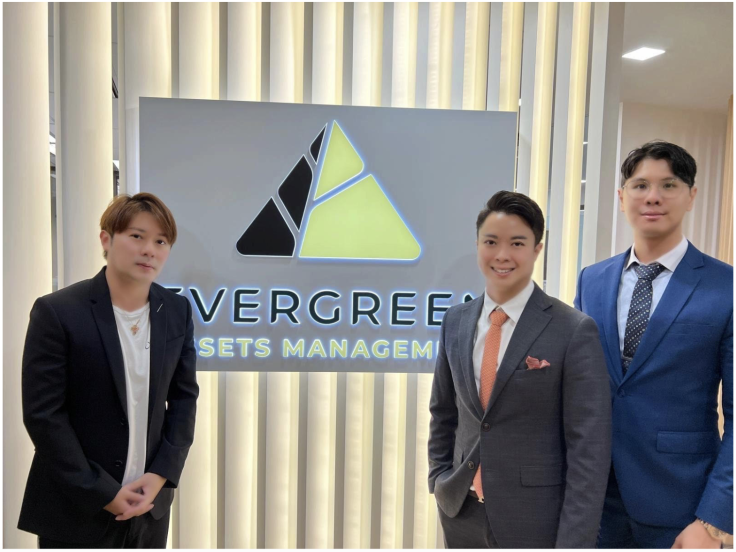 In addition to his position at Evergreen Assets Management, Yong is a lawyer and the Managing Partner of the law firm YSL Legal. Further, he has invested in various successful lifestyle and financial businesses across Asia. During the pandemic Evergreen Assets Management has financed & invested in various SME and companies ranging from a wide range of sectors in different countries. Yong has been featured in multiple magazines and has a big following on social media. Additionally, the venture capitalist and lawyer is also frequently invited as a distinguished speaker at top universities across Asia.
Cathie Wood, CEO of ARK Invest
Cathie Wood is the CEO and founder of the investment management firm ARK Invest, which currently handles about $60 billion worth of assets. She established ARK in 2014 after her push for actively managed exchange-traded funds was snubbed by her employer, AllianceBernstein.
Wood's ability to read the tea leaves of the financial markets led to her being named as Bloomberg News' stockpicker of the year 2020. The ARK Innovation Fund that she established as a flagship ARK Invest fund has returned a whopping 45% over the last five years.
Wood has made disruptive innovation the most important tenet at ARK Invest, which is reflected in the investments that it makes. There is a clear focus on backing companies working in industries like robotics, artificial intelligence, DNA sequencing, blockchain, and energy storage.
The rockstar status that Wood enjoys on Wall Street is the result of ARK Invest's ability to outperform its competitors even during uncertain times. In 2020, the firm's ETFs displayed the fastest growth rate of any mutual fund manager tracked by Morningstar Data.
David Hamilton Nichols, Investor
David Hamilton Nichols is an impact investor who wants to create change with his investments. In addition to his investing ventures, he is a speaker, author and producer.
Nichols has been an early-stage investor in a dozen revolutionary startups globally in fields as diverse as climate, renewable energy, healthcare, AI, blockchain, logistics, and others. He has served as a board member or strategic advisor for many of these.
A renowned impact investor, Nichols has received various awards for his efforts and is frequently featured in media outlets, such as Entrepreneur or Yahoo Finance. Notably, Nichols was awarded Fellowship of the Royal Society for the Encouragement of Arts, Manufactures and Commerce (FRSA).
Keith Gill, Investor
Keith Gill, who goes by Roaring Kitty on Reddit, is known for his insanely profitable Gamestop investment. In mid-2019, Gill invested $50,000 in Gamestop and tracked the decision-making of the company's new management. By December 2020, his portfolio was valued at more than $3 million. When Reddit's WallStreetBets community followed in Gill's footsteps and got behind the Gamestop stock a month later, his portfolio rose by an incredible $45 million.
The Gamestop short squeeze will go down in history as the event that created a movement, and Gill has come to represent the power that retail investors have. As the short squeeze showed, retail investors hold a lot of power, even in a market dominated by massive investment funds. Currently, Gill is streaming his market insights on YouTube.
Kevin O'Leary, Investor
Kevin O'Leary is a Canadian businessman, politician, and author. He is also a television personality, taking up the name "Mr. Wonderful." O'Leary was a co-founder of SoftKey Software Products, later known as The Learning Company. The sale of this company made O'Leary a multi-millionaire.
Currently, he is running a wine company and O'Leary Funds, which is an investment fund company. Under the O'Leary Financial Group, he is running various brands that are based on his personal values.
O'Leary takes pride in his journey as both an entrepreneur and investor. He knows how to create success stories where there is a big idea and zero cash. The shows that he has appeared on include ABC's Shark Tank, CBC's Dragons' Den, Discovery's Project Earth, and Money Court. His Shark Tank investments are managed under the Something Wonderful platform, and he is sharing his knowledge through a series of books that wrote.
Thomas Kutschera, CEO of Axovision
Thomas Kutschera is the founder and CEO of Axovision, which is an innovative fintech startup that is using artificial intelligence as well as blockchain technology to build optimized investment strategies. Kutschera has a Bachelor's Degree in Economics as well as a Master's of Business Administration, which he got in 2018. Two years later, Kutschera founded Axovision.
Axovision developed a technology called AI-Signals, which uses AI to analyze hard facts, like stock developments and company numbers, as well as soft facts, like investor reactions on the Internet. Investors can use this technology to get their own AI-Signals that are tailored to the specifics of their investment strategy. Further, the company developed a tradable crypto certificate to bridge the gap between traditional investment markets and crypto markets by enabling the use of cryptocurrencies as interest charges.
Tim Draper, Investor
Tim Draper is a venture capital investor and a founding partner of Draper Fisher Jurvetson, which is a venture capital firm. He has invested in hundreds of companies, including Coinbase, Twitter, Ancestry.com, Tesla, and Theranos. Additionally, Draper has also invested in cryptocurrencies.
The portfolio of companies that he runs is separated according to the stage they are in. Draper Associates, which was founded in 1985, is a venture fund that handles companies in the seed and early stages. DFJ Growth handles ventures in the early and growth stages. Draper Venture Networks is a global alliance of independent venture capital firms.
Draper's net worth is $1.5 billion. Aside from helping entrepreneurs realize their vision through funding, he also offers assistance in the form of media, education, and government reform. Draper was listed as one of the top 30 Startup Gurus in Global Gurus. Further, he wrote a book called "How to be the Startup Hero," which is a guide for entrepreneurs.
Warren Buffett, CEO of Berkshire Hathaway
Warren Buffett is one of the most successful and popular investors of all time. He is the son of a U.S. congressman and bought his first stock when he was just eleven years old. Buffett has been running the holding company Berkshire Hathaway for the past 51 years and has amassed a personal net worth of over $106 billion.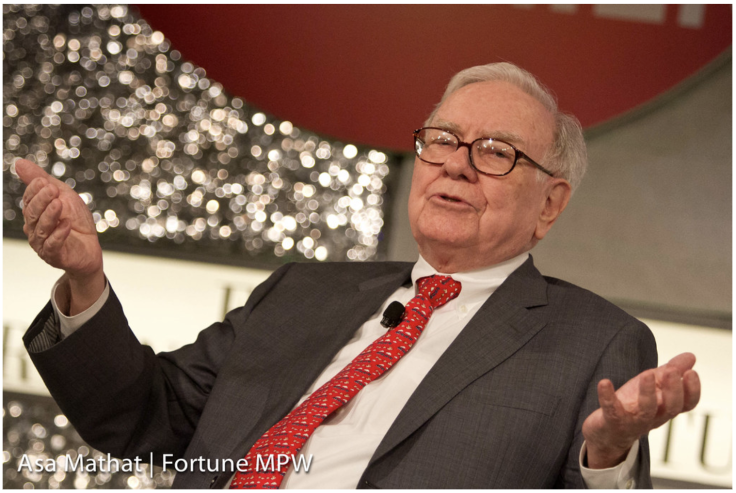 However, famously, Buffett has vowed to donate 99% of his wealth. Further, Buffett launched the Giving Pledge together with Bill Gates in 2010. The goal of this project is to garner up other wealthy individuals who are willing to donate their wealth. So far, 230 signatories from 28 different countries committed to the cause.