Sponsored Article
The Top 5 Small Business Credit Cards of 2020
This article uses affiliate links, which means if you purchase products through these links, we may earn a commission. Click here to see our
T&C
. For licensing please click
here
.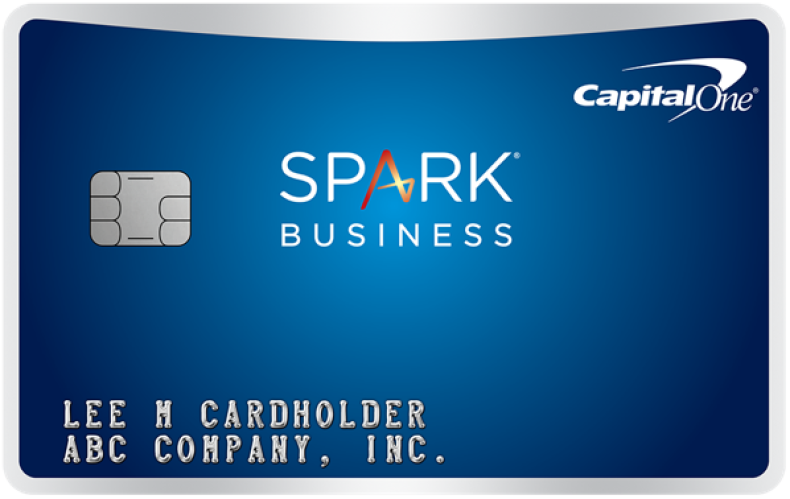 Small business credit cards occupy a special niche between personal (or consumer) credit cards and full-fledged company/corporate credit cards. Available to enterprises of any size, from sole proprietorships to firms with hundreds of employees, they typically offer credit limits much higher than those on personal cards, if not as high as those on corporate cards. While corporate cards may offer more spending power, small business cards tend to have fewer costs, including no additional fees for additional employee cards.
In granting approval and setting the credit limit, the card issuer considers the business owner's personal credit history and finances (in contrast to corporate cards, which involve the company's credit rating and finances). Once your account is open, however, the spending activity on it is reported to your business' credit reports. So a small business credit card, responsibly used, can help a firm build a solid credit history -- useful for securing loans and financing down the road. It can also aid in book- and record-keeping, distinguishing between personal and business expenses, which is always useful come tax season.
But while they share certain characteristics, business credit cards aren't all alike. When it comes to choosing a small business credit card, it helps to pay attention to the right things. Some of the most important characteristics to compare include:
Rewards programs
Annual fees
Regular APRs for purchases
Introductory welcome bonus offers
Balance transfer promotional offers
Repayment terms
Added card benefits and features
It's also important to factor in how you plan to use the card. It wouldn't make sense to get a big travel perks card, for instance, if you spend most of your budget on office supplies. Yes, small business cards, like consumer ones, often have rewards programs -- with the perks oriented towards purchases of professional goods and services, rather than discretionary or recreational ones.
With that in mind, here are five of the top small business credit cards to consider now, along with the use they're "best" for.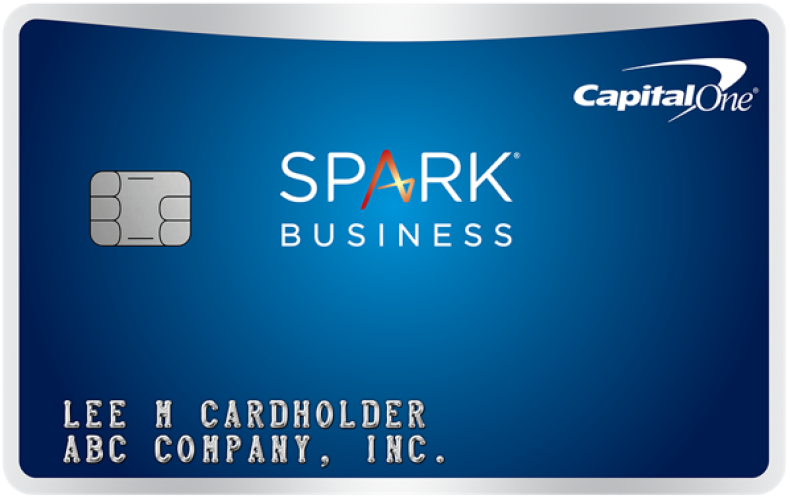 The Capital One Spark Miles Card could be a great fit if you want to earn miles on every purchase, with a low annual fee. This card allows you to earn unlimited 2X miles per dollar on all purchases with no bonus categories to manage. There's also a sizable introductory welcome bonus that can help you bank additional miles if you qualify. As an added benefit, you can receive up to a $100 credit toward Global Entry or TSA PreCheck fees, saving you money and time at the airport.
Card highlights:
Earn unlimited 2X miles per dollar on every purchase
Earn 5X miles per dollar on hotels and rental cars booked through Capital One Travel
Redeem miles at any time, in any amount, with no blackout dates or restrictions
$0 introductory annual fee the first year, then $95 thereafter
American Express' Plum Card from is designed for businesses that have a higher monthly spend and need payment flexibility from time to time. Though technically a charge card, it allows you to take up to 60 days to pay your balance -- with no interest. However, if you pay early (within 10 days of your statement closing date), you can earn an unlimited 1.5% Early Pay Discount in the form of cashback savings that's applied to your balance. There's no preset spending limit either, which can give your business more purchasing power.
Card highlights:
Earn an unlimited 1.5% Early Pay Discount when you pay within 10 days of your statement closing date
Take up to 60 days to pay with no interest or pay in full each month with no interest
No preset spending limit; your limit adjusts based on creditworthiness and account history
$0 introductory annual fee the first year, then $250 thereafter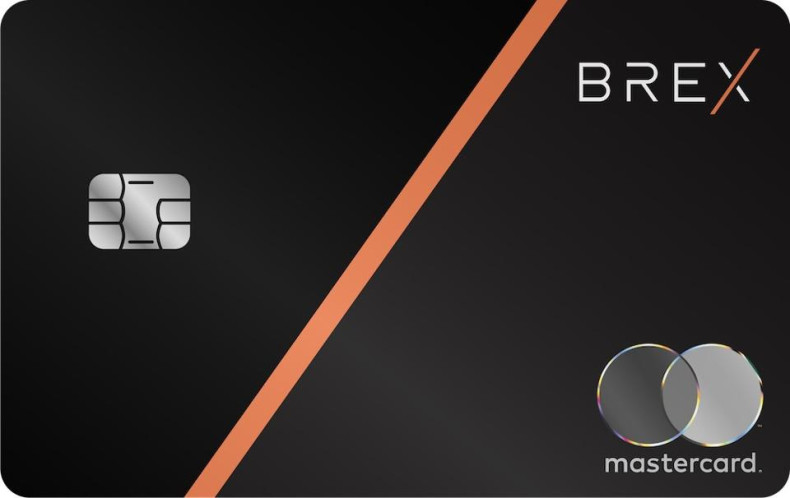 Brand-new businesses can have a hard time securing credit difficult. The Brex Corporate Card attempts to make that easier. A type of MasterCard designed specifically for startups, offers a generous rewards program, which is further enhanced if you make it your one and only business credit card (it verifies your eligibility based on information you provide and from third-parties on a monthly basis). There are no fees and no interest charges and applying for the card won't affect your credit score. Brex Corporate Card members also get discounts for services from Brex partners, including Zendesk, the customer service software provider, and Google Ads.
Card highlights:
Earn 7X points per dollar on ridesharing, 4X points per dollar on Brex travel, 3X points per dollar at restaurants and 2X points per dollar on recurring software purchases
Earn 1X points per dollar on all other purchases
Available to registered corporations, including LLCs, C-corps and S-corps
No personal guarantee and no hard credit check required
Best for Cashback: Chase Ink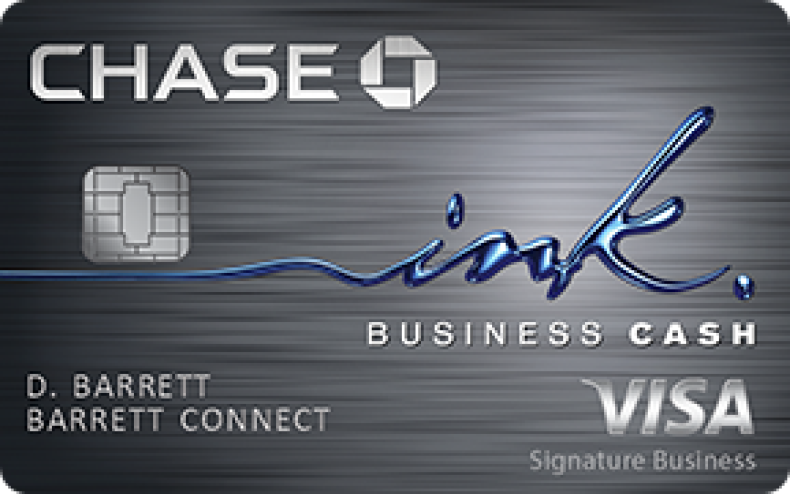 The Chase Ink Business Cash credit card is one of the best options for earning generous cash back with no annual fee. A Visa card, it features a tiered rewards program, offering 5% cash back on the first $25,000 in combined purchases at office supply stores and on internet, cable and phone services each year. You can also rack up cash back at a lower rate (1%-2%) at restaurants, gas stations and anywhere else your business spends. Cashback can be redeemed for gift cards, travel, and cash through Chase Ultimate Rewards; your employee cards go towards accumulating rewards too.
Card highlights:
Earn 5% cash back on the first $25,000 spent in combined purchases at office supply stores and on internet, cable and phone services each account anniversary year
Earn 2% cash back on the first $25,000 spent in combined purchases at gas stations and restaurants each account anniversary year and unlimited 1% cash back on all other purchases
Earn a generous introductory cash back welcome bonus when you meet the minimum spending requirement
$0 annual fee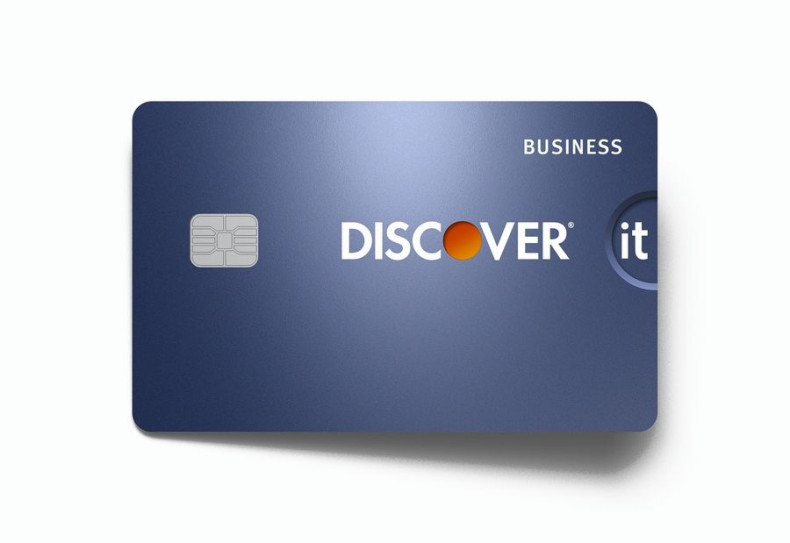 The Discover It Business card combines cash rewards with a low variable APR, starting at 12.99% (national average is somewhere around 19% to 20%) This card offers unlimited 1.5% cash back on every purchase, plus a dollar-for-dollar cash back match bonus for all cash rewards earned your first year. You pay no interest on purchases for the first 12 months; the APR after that is based on creditworthiness.This card has no annual fee, no foreign transaction fees and no penalty fee the first time you pay late.
Card highlights:
Earn unlimited 1.5% cash back on every dollar spent
Earn an unlimited cash back match for all cash back earned your first year
Introductory 0% APR for purchases and a low ongoing regular variable purchase APR, based on creditworthiness
$0 annual fee