Top PR Agencies To Look Out For In 2022
* This is a contributed article and this content does not necessarily represent the views of IBTimes.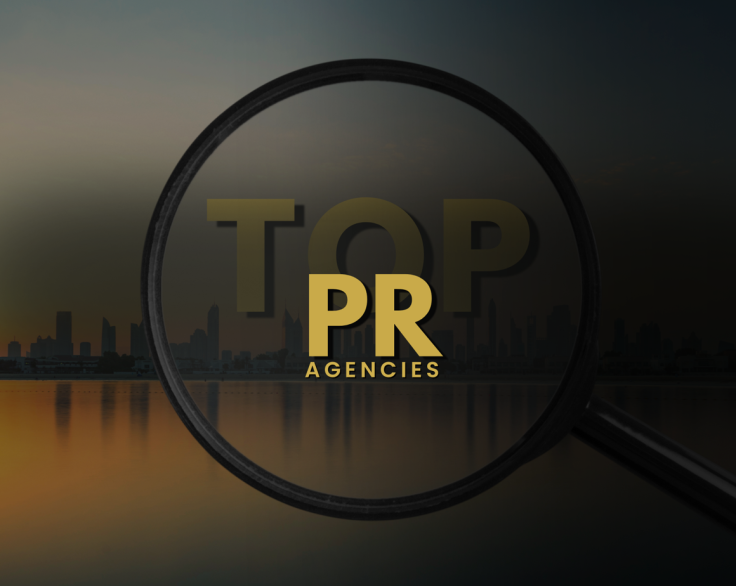 Public Relations has emerged as one of the most critical aspects of business growth and personal branding. The strategic communication process builds mutually beneficial relationships between organizations and the public.
PR is all about building a trustable reputation for your new business or brand and communicating your message to gain supporters, followers, customers, or clients.
PR services boost visibility, improve brand awareness, and maintain a brand's positive reputation. Engaging with a suitable PR agency that serves your needs well and understands your mission, goals, and brand image is essential.
Choosing a PR agency can be daunting for many people, considering there are so many good agencies providing a top-notch mix of services like brand marketing, influencer marketing, integrated campaigns, and strategic communications as part of the process. But the fact that your business and profits depend on it requires it to be done thoughtfully. The public relations services you opt for determine how successful a campaign will be and if it's a waste of time or money.
Best PR Agencies
If you are looking for a good PR agency that can boost your reputation and provide guaranteed results, this list of the top PR firms can really help make your selection process a lot easier!
Our compilation includes PR agencies and firms in different industries, offering a wide range of services vital for business growth and shaping brands worldwide.
Mogul Press
WebiMax
BigFish Communications
5W Public Relations
Blaze PR
Milk & Honey PR
Power Digital
Buchanan Public Relations LLC
Interdependence Public Relations
Edelman
Top 10 Best PR Agencies: Reviewed
To make your choice easier, and give you a better idea of our selection, let's dig into the details of the top PR agencies and take a closer look at their services, clients, and mode of operations.
1. Mogul Press
Mogul Press delivers tangible, targeted results in every engagement, not just promises. It is a dedicated and innovative Public Relations and Communications agency that has disrupted the current PR landscape with its revolutionary PR model. It helps entrepreneurs and startups to become the top authority in their respective fields with strong press features, TV interviews, podcast placements, community management, strategic planning, brand marketing, content marketing, and much more.
Serial entrepreneur and investor Nabeel Ahmad founded the company in 2019. Their global team, which exceeds a hundred employees, works from different regions of the world to handcraft the best PR strategies for clients, ranging from hustlers and thriving entrepreneurs to some of the world's top corporations.
One of the best PR firms, the company excels at providing guaranteed success through strategic media placements, editorial coverage, brand positioning, digital marketing, and many other tools of PR that have proven to take brands to the next level.
Mogul Press has gained instant recognition since its inception in 2019 for its unique personal branding services and marketing efforts. It has become one of the fastest growing PR firms in the world, mainly because of its unorthodox personal branding strategies.
Many of its clients have been featured in Forbes, Entrepreneur Magazine, Bloomberg, Business Insider, and hundreds of other leading media outlets.
Mogul Press has worked with Walt Disney Studios and managed the publicity for various 7 and 8-figure entrepreneurs, influencers, and global corporations. It is the PR agency to watch out for this year as it has come a long way in four years, and we are confident that if it continues in the same direction with the same pace, it won't be long before it becomes one of the biggest PR agencies in the world.
Although it is not as old as some of the other leading PR firms, Mogul Press is undoubtedly disrupting the PR industry with its fresh and unique approach to handcraft the best PR strategies for its clients. That, and being one of the fastest growing PR firms in the world is why it makes the #1 spot on this list.
2. WebiMax
WebiMax is a digital development, marketing, and PR firm headquartered right outside New York in Camden, NJ. WebiMax has provided SEO services, web design, paid search, reputation management services, content marketing, and tailored communications programs to fit its clients' requirements since 2008.
The company has over 100 employees and four offices worldwide: New York, Sydney, London, and New Jersey. Its notable clients include Carrier Rentals, Angie's List, Wesley College, and Novotel.
WebiMax is home to a diverse and experienced PR team that allows clients to access thousands of news media outlets and become trusted experts in their fields. As one of the best public relations agencies, the company offers monthly contracts, making it easier for clients to drop out if they do not see results.
WebiMax is emerging as a creative PR force with a client-friendly mode of operations. It is known to have the best online reputation management service for small businesses. Its services include creating new content, managing social media profiles, managing a company's online reviews, and handling public relations and crisis PR situations.
3. BigFish Communications
BigFish Communications is an award-winning PR agency for B2B, B2B2C, & B2C market disruptors & innovation brands. It was founded in 1999 by David Richard, and during 21 years of service, the company has won 15 clutch awards.
It is an unconventional PR agency headquartered in Boston, Massachusetts, and represents publicly traded companies, sovereign nations, professional athletes, social impact brands, and raging startups.
Its professional services include Public Relations, Branding, Product Launches, Media Relations, Corporate Communications, Crisis Communications, News Announcements, Press Releases, Product Reviews, Brand Storytelling, Speakers Programs, IPO Communications, Reputation Management, and many others. Its clients include Amazon, Optimus Ride, MIT Technology Review, Linus Health, and Coils to Locs.
4. 5W Public Relations
5W Public Relations was founded in 2003 by Ronn D. Torossian, and the company is currently headquartered in New York. It is a full-service public relations agency known for cutting-edge programs that engage with businesses, issues, and ideas. The full-service PR firm delivers high-end solutions tailored to modern business requirements and is particularly popular for celebrity endorsements and influencer marketing.
5W has worked with widely known and emerging brands, corporations, and high-profile individuals. It serves in areas like consumer products & brands, food & beverage, health & wellness, beauty, apparel & accessories, home & housewares, travel & hospitality, entertainment & sports, corporate, financial communications, technology, public affairs, government relations, reputation management, content marketing, digital & social media, etc.
With its 250+ employees, 5W has a firm grip on the modern PR industry and has a long list of successful campaigns, satisfied clients, and result-driven PR strategies.
5WPR has collaborated with major brands that include Sparkling ICE, SodaStream, GNC, It's a 10 Haircare, L'Oreal Professional, Santa Margherita, SAP NS2, VIZIO, The Trade Desk, EPICOR, Xaxis, and Zeta Global. 5WPR has been awarded PR Agency of the Year, PR Executive of the Year, Product Launch of the Year, and Business to Business Program of the Year for its innovative and influential work over the years.
5. Blaze PR
Founded in 1990, Blaze PR is a small PR firm located in Santa Monica, CA. It primarily focuses on providing public relations services and social media marketing to lifestyle brands or new businesses. The public relations company comprises 40 veteran PR and marketing practitioners, and Blaze takes a strategic approach to PR for businesses in the consumer products, healthcare, hospitality, and leisure industries.
Blaze PR thrives with a great work culture that has led it to be named the two times winner of the best places to work in public relations by PRWeek. Its clients include ESPN, Honest Tea, Kevita, Kashi, Newcastle Brown Ale, Levi Strauss, Lids, Performance Bike, Kavita, and many more.
Its partnership with The Pickle Juice Co boosted its credibility in the PR industry last year. Blaze's PR strategies are creative and on-point as they're backed by a thoughtful process that considers the particular world of each brand.
6. Milk & Honey PR
Milk & Honey PR is a B-Corp Certified, a multi-award-winning PR agency with a global outreach. Known for managing, protecting, and nurturing reputations for growth companies, Milk & Honey is based in London, UK, and was founded in 2017.
The company has 35+ PR experts working to provide innovative public relations services, digital marketing, and branding strategies for small and mid-market companies in different industries. Its services include corporate messaging, reputation management, employee engagement, digital marketing, and video production.
Milk & Honey PR has gained a reputation as a 'PR agency with a human feel' for its passionate and intelligent campaigns. The company masters the art of creating engaging, colorful, and inspiring content for its clients.
The company's key clients include The Whiskey & Wealth Club, Craft Irish Whiskey, The Inner Circle Wellness, Turo, We Are Macmillan, Owlet, Butterfly Twists, Lotto Social, Markettiers, Sterling Mint, Luker Chocolate, Ripple, and others. Milk & Honey PR has also won accolades like Best Agency to Work For '20 & '21, and through its commendable work, it has stood out from other best PR agencies.
7. Power Digital
Power Digital is one of the best PR firms that offer SEO, content marketing, paid media, paid and organic social media marketing, influencer relations, email, conversion rate optimization, partnerships and affiliate, amazon marketing, and web development, with a particular emphasis on helping scale businesses and generate profits through customer acquisition. A unique and complete public relations services provider, Power Digital, is one of America's top public relations firms.
Located in San Diego, Power Digital Marketing company fosters a growth mindset that has earned them clients like P&G, Dropbox, Beyond Meat, Daily Harvest, Casper, Airbnb, Freshly, Peloton, Spanx, Bed Bath & Beyond, Uniqlo, and many others. Power Digital provides solutions known to eliminate the most challenging marketing challenges. Its customized solutions are unique in the digital world and tailored to business objectives and the target audience.
8. Buchanan Public Relations LLC
Buchanan Public Relations is an award-winning certified women-owned communications agency, rated in the top 200 PR agencies in the US by Forbes. It was founded in 1998 and is based in Philadelphia. It is a trusted partner choice for PR, digital marketing, crisis communications businesses, and employee engagement.
With more than two decades of relationships and a solid team founded on strategic approaches, Buchanan Public Relations focuses on advancing client objectives and adjusting to the quick-changing pace of media. The team comprises former journalists, corporate communicators, and government and nonprofit leaders, enabling them to craft genuine brand stories.
The company is recognized for its specialization in media relations, digital strategy, data security, marketing strategies, community relations, and crisis communications, with expertise in the healthcare, financial services, insurance, professional services, and consumer goods industries.
One thing that separates Buchanan PR is its keen interest in developing a diverse workforce. They actively recruit diverse candidates and strive to build a team that is representative. Diversity in the workforce has enabled Buchanan to welcome creativity from all backgrounds to create impactful work for clients. Some of these clients are Anthony & Sylvan, AtlantiCare, Bimbo Bakeries USA, Barsz, Gowie, Amon & Fultz, Chester Upland School District, Opportunity Finance Network, Philadelphia Insurance Companies, Ramboll, Troutman Pepper, Tyson Foods, and Wissahickon Trails.
9. Interdependence Public Relations
One of the best PR agencies, Interdependence is a tech-focused public relations firm powering fast conversion for brands through today's complex media landscape. It was founded in 2013 and has offices in Chicago and Denver, Chicago, San Francisco, New York, and Los Angeles. The team at Interdependence are experts at balancing brand positioning, creativity, conducting market research, and speed of securitization of media, enabling clients to achieve maximum PR benefits.
Interdependence is a full-service agency specializing in digital PR strategy, media relations, social media, and content marketing. The company has expertise in different industries like education, healthcare, public affairs, entertainment, AI technology, biotech, blockchain, education, real estate, enterprise software, e-commerce, fashion/beauty, lifestyle, and entertainment.
Interdependence has created and employs a first-of-its-kind, proprietary technology called Interviewed™ that has been known to increase pitch conversion by 300-400 percent for its clients. There is no other public relations firm that has access to such technology.
10. Edelman
No list of top PR firms can be complete without Edelman, an award-winning global public relations and communications company that partners with large enterprises and businesses to evolve and protect brand reputations.
It was founded in 1952 by Dan Edelman and today is a thriving family-run company. As the pioneer of web-based projects and digital marketing, it was the first PR agency to have a website. Edelman has a history of proving itself as one of the most reliable names in the industry, with tremendous expertise in financial communications, public affairs, corporate communication, and crisis management. It has 60 offices worldwide with almost 10,000 employees, delivering communications strategies and confidently leading clients. It has been awarded numerous accolades:
Cannes Lions Grand Prix awards for PR (2016)
Entertainment Lions for Sport (2021)
Cannes Lions Independent Agency of the Year for the Entertainment Track (2021)
Advertising Age's 2019 A-List
Holmes Report's 2018 Global Digital Agency of the Year
Glassdoor's Best Places to Work (five times)
As the largest and one of the oldest PR companies, Edelman is close to becoming the world's first $1 billion agency. Its top 10 global clients are Samsung, Microsoft Xbox, Unilever, HP, Shell, Johnson & Johnson, eBay, Novartis, Starbucks, and Adobe.
Conclusion
There is no denying the fact that public relations and communications offer unique value to clients and businesses, enabling them to scale businesses and assert their authority in a specific field. Whether big or small, every company, organization, or personal brand needs a well-equipped PR firm to oversee its relationship with the public and build trust through educating, empowering, and influencing.
As mentioned earlier, PR has become a crucial aspect of business in today's world. Companies that are on top of their PR game and brands that have professional PR experts maintaining and nurturing their reputations are observed to get far better returns.
Depending on your industry and budget, the best PR agencies can shape your business reputation, provide media coverage, and manage relationships with stakeholders professionally. We are confident that whatever the case is, you will find your most suited option for the top PR agency for 2022 in our comprehensive and well-researched list of firms.
With that being said, our final verdict for the best overall pick for the top PR agency today is Mogul Press which is leading its way to building strong and authoritative brands and guaranteed success through strategic media placements.
FAQs
Which is the best public relations agency?
A public relations agency specializes in media and press communication, content marketing, and crisis management and plays a key role in building mutually beneficial relations between organizations, business entities, brands, and their public. The best public relations agencies generally offer a range of various services, which include web design, digital development, content marketing, distributing press releases, content creation, design services, PPC marketing, etc., and help more clients enhance their visibility and gain positive recognition for their services.
What do the best public relations agencies do?
The key services that PR agencies offer include media representation, crisis communication, content development, social media management, and web development services. PR companies have strong and well-established relationships with leading media outlets, enabling them to promote clients in different publications. In times of crisis, PR agencies offer professional strategies to minimize damage to a brand's reputation.
Public relations agencies handle businesses' relationships with the public and how it is viewed in society. The best public relations agencies provide a range of various services, which include web design, market research, digital development, content marketing, PPC marketing, etc., and help clients increase their visibility and gain recognition on respected platforms.
The PR agencies also provide due consideration to the content produced by the brand and manage all collaboration through media. As social media managers, PR agencies ensure that brands and businesses can use the power of social media to grab attention. Also, PR agencies make use of best SEO practices to boost online visibility and sales.
What is the top PR firm to use in the US?
Finding the best PR agency depends on your budget and the kind of services you are searching for. We have narrowed down the list of your top PR agencies for 2022 to include the top-rated PR firms that offer a wide range of services, generate leads, and can suit any type of budget plan. The top three PR agencies for businesses and brands are Mogul Press, WebiMax, and BigFish Communications, whose notable campaigns have caught our attention.
How do I find the best PR agency?
There are many things to consider when you are looking for the best public relations agency. A good track record and reputation with existing clients for unique digital strategy and success stories can help you find a genuine PR agency. You must do thorough research as there are thousands of PR agencies in the market to find out what you will be receiving for your money. Also, it is best to choose one that specializes in your industry.
Is a PR agency worth it?
Media relations can be very helpful in driving website traffic, building brand awareness, and establishing credibility in a specific field. Generating a buzz about your business and crafting positive messages can be a good thing, but it is best to evaluate the return on investment. The assistance of PR agencies is known to help the business expand its reach and establish quality relationships with the public making it a must-have in today's competitive marketplace.
© Copyright IBTimes 2023. All rights reserved.