TouchPad Sale: HP to Produce More TouchPads and…More Hype
Opinion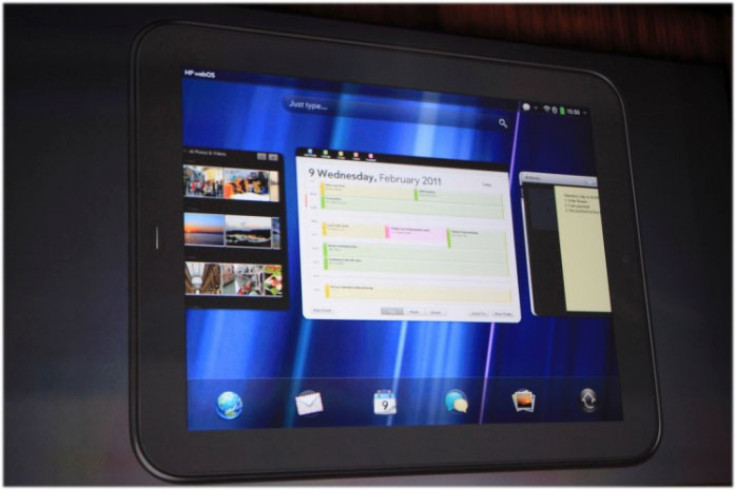 The $99 TouchPad sale will continue within the next few weeks, as HP is set to produce more TouchPad tablets along with more hype...if that's even possible.
HP will be manufacturing a limited quantity of TouchPads with webOS during our fourth fiscal quarter 2011, which ends October 31, Public Relations Manager Mark Budgell wrote on The Next Bench, HP's blog. It will be at least a few weeks before you can purchase.
HP has not confirmed that it will sell the newly manufactured TouchPads at the discounted price, $99 for 16GB and $149 for 32GB, nor have they delineated any other details regarding its availability in upcoming weeks.
We don't know exactly when these units will be available or how many we'll get, and we can't promise we'll have enough for everyone, Budgell said.
Since its release in July, HP's TouchPad suffered dismal sales, selling less than 10 percent of its inventory, according to PCMag, prompting the discontinuation sale.
Therefore, HP's decision to extend the TouchPad sale by manufacturing MORE tablets seems contradictory, as its initial purpose was to clear out stockpiled inventory in warehouses. This leaves us to wonder, was HP's intent behind the price drop to create hype for a failed product, only to produce more to meet the greater demand and reinstate the higher price tag?
The short-lived sale began on Aug. 20, the same day TouchPads sold out across the country. Those who nailed a $99 tablet felt victorious. Those who did not scoured the Internet for any way to purchase a TouchPad, some who even paid the original price on Ebay.
Since the sale, HP has been consistently releasing updates about availability and continuing the TouchPad Sale, hence creating buzz.
HP reached out to consumers via Twitter through Social Media Manager Bryna Corcoran, who updated the public daily in a series of frenzied tweets, using phrases like any day now and early in the week. The updates built excitement for the discontinued tablet, which she made very clear was not going to be manufactured ever again, but rather existing tablets would be cleared out of warehouses through the sales.
Regarding 'next batch' coming in.. it's called a warehouse. No more being made, but have inventory coming from ones already manufactured, Corcoran tweeted on Aug. 21.
HP led the public to believe that the TouchPad would see its last days during the discontinuation sale, meaning no more would be manufactured but those already in the warehouse will be made available for purchase on HP's Web site. This was further validated by HP statements announcing plans to discontinue manufacturing all webOS-powered devices, including the TouchPad.
We will focus on the future of webOS as a software platform but we will no longer be producing webOS devices, said HP's senior vice president of Global Developer Relations, Richard Kerris, in a blog post.
This prompted a relentless frenzy amongst consumers to attain the soon-to-be discontinued relic, formerly known as the TouchPad, at a fraction of the cost of an iPad.
According to countless tech blogs and Web sites, the TouchPad Sale was intended to clear out stockpiled inventory rather than to undermine competition, selling tablets at $99 for 16GB and $149 for 32GB.
But with the recent announcement to produce more TouchPads and the lack of details surrounding the price of these newly manufactured tablets at both electronics retailers and through HP's Web site, HP could potentially have pulled the best publicity stunt in consumer history.
© Copyright IBTimes 2023. All rights reserved.
FOLLOW MORE IBT NEWS ON THE BELOW CHANNELS