Toyota Remains World's Top-Selling Carmaker With Over 10M Vehicles Sold In 2015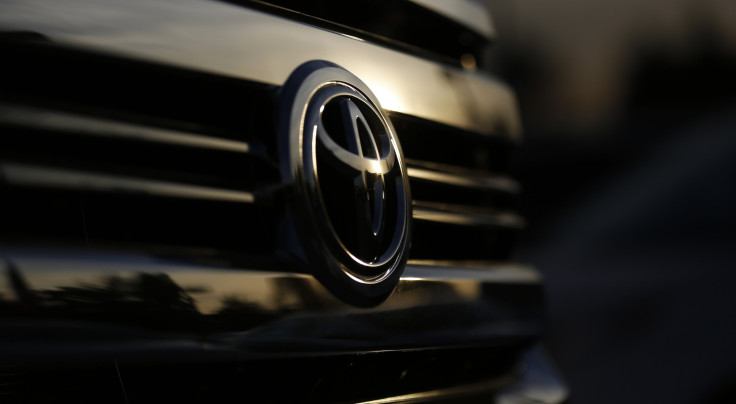 Toyota Motor Corp announced Wednesday that it sold 10.15 million vehicles in 2015, retaining its spot as the world's top-selling automaker for the fourth straight year. While global sales for the Japanese carmaker dropped 0.8 percent over 2014, the sales figure was still higher than Volkswagen's, which dropped to 9.9 million on the back of a massive emissions scandal, and General Motors' 9.8 million.
"Toyota's hegemony will probably not be challenged for the next few years after the big setback for VW," Zhou Jincheng, a Nagoya-based analyst at researcher Fourin Inc., told Bloomberg. "The gap will only get wider and wider because VW will take time to adjust its strategies for markets such as the U.S. and Europe."
Toyota, General Motors and Volkswagen accounted for roughly a third of the nearly 90 million vehicles sold worldwide last year.
Last month, Toyota, which makes the Prius hybrid, Camry sedan and Lexus luxury models, forecast that it would sell 10.114 million cars and light vehicles worldwide in 2016 — slightly higher than the 2015 sales figures.
Furthermore, in order to expand its presence in emerging markets and Japan, Toyota is also considering a buyout offer for its Daihatsu unit, according to media reports. The company currently holds a 51 percent stake in Daihatsu, which is a leading maker of minicars in Japan and compact cars in Indonesia and Malaysia.
"Toyota owning and having full control of Daihatsu is a natural, long-term extension of the business," Matt Stover, a Boston-based analyst at Susquehanna International Group, told Bloomberg. "There are certain things that you can't get at when it's an independent company versus when it's something that you totally own, there are some duplicate expenses you can get rid of and you have a lot more latitude to pursue your strategy."
On Wednesday, Toyota's shares in Japan's Nikkei 225 were trading up 3.3 percent.
© Copyright IBTimes 2022. All rights reserved.
FOLLOW MORE IBT NEWS ON THE BELOW CHANNELS