Trade War: Mitch McConnell Says Tariffs Hurt, Urges Trade Progress
WASHINGTON - Senate Republican Leader Mitch McConnell on Wednesday prodded President Donald Trump's administration to quickly resolve festering trade disputes particularly with China, saying tariffs imposed by other countries in response to Trump's trade policies are starting to pinch the "red hot" U.S. economy.
While concurring with Trump's view that U.S. policy on global trade must be stronger, McConnell also voiced concern in an interview with Reuters about the impact of growing trade tensions, including on his home state of Kentucky.
Trump has taken a hard line on trade since becoming president last year, complaining that the United States is treated unfairly, abandoning some international trade deals while threatening to withdraw from others and from the World Trade Organization. He has repeatedly slapped tariffs on close allies and major trade partners, which have retaliated with duties of their own.
"The tariffs are beginning to have some impact in a negative way so I hope that we make some progress quickly on some of these other fronts, in particular with China," McConnell told the roundtable discussion with Reuters journalists, though he said of the overall U.S. economy: "I think it's red hot."
McConnell, Trump's fellow Republican, said he hopes the administration will avoid imposing tariffs of up to 25 percent on imported cars and SUVs, an issue that he noted has raised alarm among automakers, including Toyota Motor Corp (7203.T), which builds the Camry in Kentucky.
"I hope that we end up in a better place sooner and don't have to go down that path" of additional tariffs on autos, McConnell said.
Trump's policies have deviated from Republican orthodoxy that had embraced international free trade agreements. McConnell had previously warned about the possible economic impacts of retaliatory tariffs imposed on the United States.
The United States has imposed hefty tariffs on imported steel and aluminum. In September, Trump slapped 10 percent tariffs on another $200 billion worth of Chinese imports. The European Union has imposed tariffs on Kentucky-made bourbon, among other products, while China has imposed tariffs on soybeans and other U.S. goods.
The U.S. Trade Representative's Office on Tuesday formally notified Congress of plans to open trade talks early next year with the European Union, Japan and Britain.
'SOONER RATHER THAN LATER'
"If the end result of this is better trading relationships with all of these countries, particularly if it happens sooner rather than later, I think it would be great," McConnell said.
While some lawmakers have urged legislation to curb presidential authority on levying tariffs, McConnell said it is "highly unlikely" Trump or any president would sign a measure giving up such authority. Congress in past years gave "pretty much all the ball control on trade" to the White House, McConnell added.
McConnell said China "has been eating our lunch for years" on trade, adding that if Trump can reach a better deal on trade with Beijing than the status quo "that would be a big step forward." McConnell said he hopes "we can end up sooner rather than later with a better relationship with China on the commercial side."
New U.S. tariffs on the $200 billion in Chinese goods will jump to 25 percent on Jan. 1, coming after the administration previously slapped tariffs on $50 billion in Chinese goods.
McConnell on Tuesday said Congress will not vote until 2019 on a revised trade accord with Canada and Mexico. He said on Wednesday there was a "palpable sense of relief" after the deal on a replacement for the North American Free Trade Agreement was announced. Trump had criticized NAFTA as unfair to the United States.
Tariffs are having a mixed impact in Kentucky, McConnell said, adding, "I've got a new aluminum plant coming in Kentucky and they think it's great. And then we have Toyota there and they think it isn't."
Reuters
Reporting by David Shepardson; Additional reporting by David Morgan, Richard Cowan, Amanda Becker, Patricia Zengerle; Editing by Kevin Drawbaugh and Will Dunham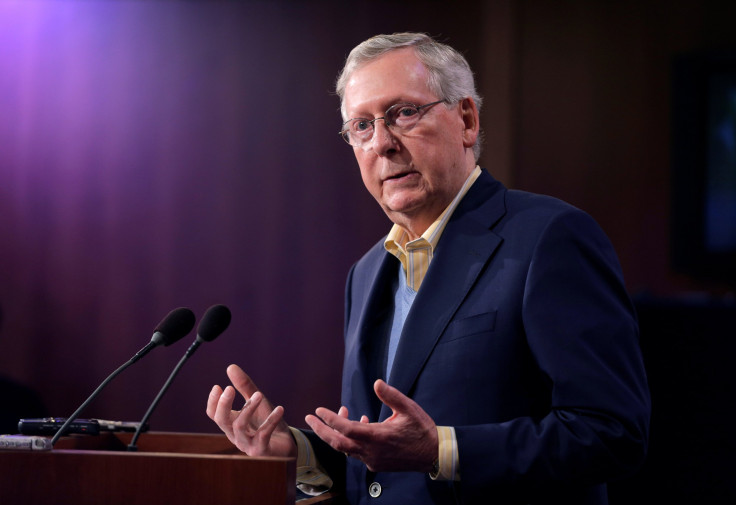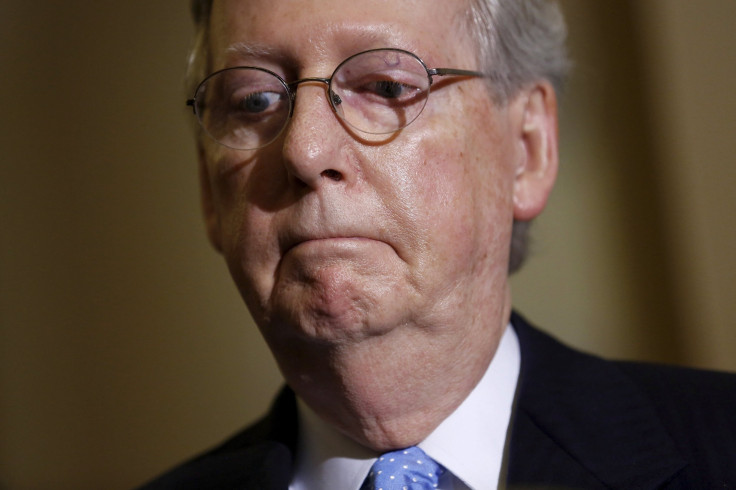 © Copyright Thomson Reuters 2023. All rights reserved.
FOLLOW MORE IBT NEWS ON THE BELOW CHANNELS