Trans-Pacific Partnership Agreement: What Will Congress Do From Here?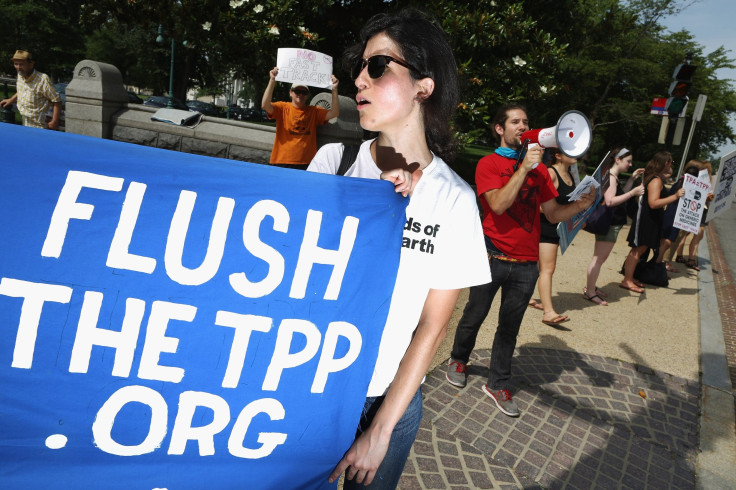 The United States and 11 other Pacific Rim nations agreed Monday to the Trans-Pacific Partnership, a sweeping trade agreement that would ease barriers and establish standards for 40 percent of the world's economy. But Congress must still vote on the pact, which faced significant skepticism from some members upon its introduction.
The culmination of nearly eight years of work, the agreement represents a huge accomplishment for President Barack Obama as he approaches the last year of his presidency. In his statement about the deal, he talked about wanting America to "write the rules" for the global economy and acknowledged the fight ahead to get Congress on board with his vision.
"If we can get this agreement to my desk, then we can help our businesses sell more made-in-America goods and services around the world, and we can help more American workers compete and win," the statement said.
The compact is between the United States, Australia, Brunei Darussalam, Chile, Malaysia, New Zealand, Peru, Singapore, Vietnam, Canada, Mexico and Japan. It would eliminate thousands of tariffs to facilitate international trade, implement labor standards and intellectual property rules across all 12 countries, encourage the use of the Internet across borders and enforce wildlife protections.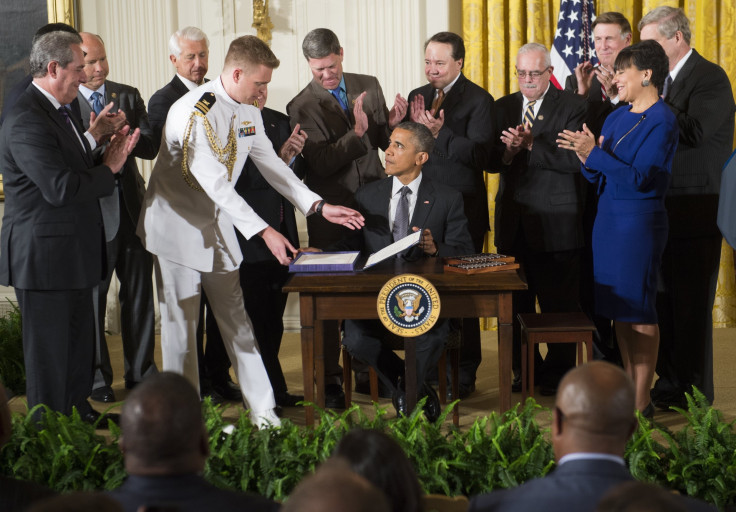 Neither the general public nor Congress has seen the full 30-chapters of the deal, but the full text is expected to be released sometime in the near future. Last fall, WikiLeaks released two chapters of a draft online. The chapters focused on intellectual property and environmental regulations, causing environmentalists, Internet privacy activists and some labor unions to worry about the contents of the pact.
Since then, environmentalists have largely reversed their opinion on the deal, according to the New York Times. The trade agreement now includes aggressive provisions that would require countries to cooperate in tracking and cracking down on illegal smuggling.
On other issues, lawmakers in Congress are still waiting to see how the details of the deal would affect industries that they and their constituents care about, such as agriculture, tobacco, auto manufacturing and biotech.
"When it's made public, which is still a few weeks out, then that will be the opportunity for everyone to understand what's in the deal," Joshua Meltzer, a senior fellow at the Global Economy and Development department at the Brookings Institution, said. "That should help the debate in Congress become more about what's good for my district rather than a high-concept debate."
Some members of Congress were already set against the trade deal, and for many Democrats in particular, Monday's announcement served to highlight their fears that it would help large corporations while hurting small businesses and consumers.
"In the Senate, I will do all that I can to defeat this agreement. We need trade policies that benefit American workers and consumers, not just the CEOs of large multinational corporations," Vermont Sen. Bernie Sanders, the presidential hopeful, said in a statement Monday.
But concerns go beyond general opposition to the deal, with many members of Congress advocating or holding out for their special interests. Senate Majority Leader Mitch McConnell opposes language in the agreement that would prevent tobacco companies from suing foreign governments for damages from anti-tobacco laws. And House Ways and Means Chairman Paul Ryan, who is from Wisconsin, wants access to Canada's dairy market for producers in his state, according to Politico.
Orrin Hatch, chairman of the Senate Finance Committee, said the deal falls "woefully short." Hatch was hoping the United States would get a monopoly of 12 years on cutting-edge biotech drugs, one of many provisions that almost snagged the negotiations until the U.S. and Australia found a compromise.
In addition to the various members of Congress who are hoping for different goals from the trade deal, the election year will no doubt complicate the negotiations. Already, various presidential candidates have expressed a wide spectrum of opinions, and legislators will be more attuned than ever to their constituents' expectations.
"It's going to be a very, very big fight," said Melinda St. Louis, international campaigns director for Public Citizen's Global Trade Watch, a consumer rights advocacy group based in Washington. She pointed to the close vote this year that gave the trade deal "fast track" authority in Congress, meaning that it will get expedited this time around and cannot get bogged down by amendments or filibusters.
"Just a few votes have to flip from the fast-track vote for the deal to not pass," St. Louis said. "There were quite a few Republicans who were opposed but who got pushed to support fast track, and might not this time."
In the vote over whether to give Obama fast-track authority, just 28 of the House of Representative's 188 Democrats voted affirmatively. In the Senate, the vote was 60-38, which is a more comfortable margin, but many members will be undecided about their votes until they can examine the actual agreement.
The 2016 presidential candidates also reflect this diversity of opinion. Hillary Clinton, who originally supported the deal when she was secretary of state (2009-13), has now taken a more considered approach. Donald Trump and Carly Fiorina have both criticized the deal, while former Florida Gov. Jeb Bush and Florida Sen. Marco Rubio are supportive.
There is plenty of time ahead for Congress to look at the pact. Obama must let Congress have 90 days to discuss it before he can sign the agreement, so now those with strong opinions on various provisions must get to work corralling their colleagues and building support for various changes.
While the fight in Congress will be close, Meltzer said it is more likely than not that the agreement will pass. "Now with the deal on the table it will be easier to have a debate on the merits of the deal, and I think members will see that it ultimately benefits America," he said.
FOR FREE to continue reading
✔️ Unlock the full content of International Business Times UK for free
offer available for a limited time only
✔️ Easily manage your Newsletters subscriptions and save your favourite articles
✔️ No payment method required
Already have an account?
Log in
© Copyright IBTimes 2023. All rights reserved.