Trans-Pacific Partnership (TPP) Talks Hit Doldrums: Will Obama Visit To Japan In April make A Difference?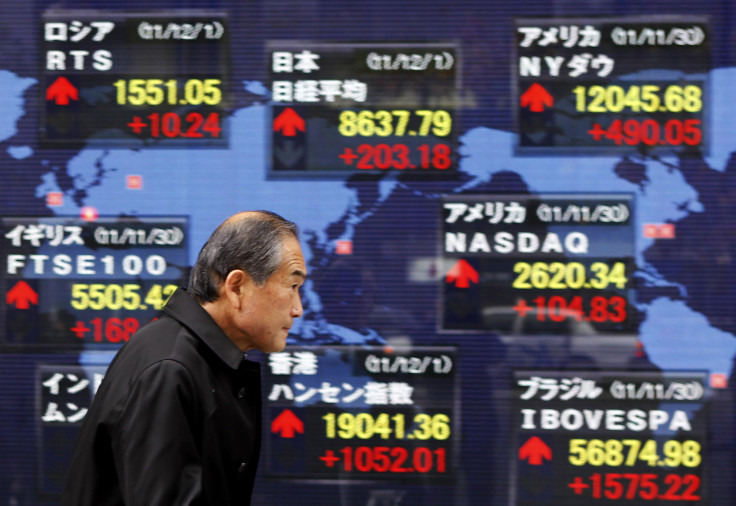 It's over, for now.
Ministerial-level free trade talks ended Tuesday in Singapore with no breakthrough in creating the largest free-trade zone in history, linking key Asian-Pacific economies with Canada, the U.S., Mexico, Peru and Chile. The so-called Trans-Pacific Partnership would unite 40 percent of the world's gross domestic product under one pact aimed at eliminating most tariffs and dismantling regulatory barriers among participating countries.
Japan is holding firm on its opposition to removing protective agricultural trade barriers on foreign grains, meat, sugar and dairy products. Vehicle exports to Japan also remain a big sticking point, especially for U.S. automakers, who want access to consumers there. Japan joined the talks last March, and supporters there see it as a way to help Prime Minister Shinzo Abe's economic policies work.
"Many in Japan have suggested that a TPP agreement could act as a lever to deliver the productivity-enhancing reforms needed to make Abenomics a success," Marcel Thieliant of Capital Economics said in a research note released Thursday after the talks ended. "But Japan's insistence on maintaining high tariff rates on many agricultural products remains a major stumbling block to an agreement."
The U.S. has its own issues about opening up certain industries, too, such as removing sugar import tariffs and quotas that would harm American sugar beet farmers. The U.S. is also facing the sensitive prospect of inflicting harm on domestic textile and seafood producers in the negotiating process.
The deal also would standardize patent and copyright enforcement, which critics, including Doctors Without Borders, say would hamper access to affordable medicine in the developing world by weakening generic drug-makers' ability to produce medicine that people can afford.
For their part, participants in the talks remain outwardly optimistic while unspecified "gaps" remain.
"While some issues remain, we have charted a path forward to resolve them in the context of a comprehensive and balanced outcome," the countries' trade chiefs said in a joint statement at the end of the 20th round of TPP talks that have been going on intermittently since 2011.
No date has been set for the next round of talks. President Barack Obama is scheduled to visit Japan in April during a regional tour. The White House has said the president will discuss the TPP with Abe. No further details were provided, but the president is also visiting Malaysia, the Philippines and South Korea during his trip. Malaysia is already involved in TPP talks. Philippine President Benigno Aquino III expressed interest in joining TPP during a speech in New York in 2010. South Korea officially announced its willingness to join last November.
Free-trade proponents in the U.S. (from both parties) say such deals are a win-win situation for signatories, providing the U.S. lucrative new export markets. In October, some House members launched the bipartisan Friends of the Trans-Pacific Partnership Caucus, saying the deal would create well-paying jobs for Americans. Members of the caucus include Reps. Dave Reichert, R-Wash.; Ron Kind, D-Wis.; Charles W. Boustany Jr., R-La., and Gregory Meeks, D-N.Y.
Obama has been pushing to extend his fast-track trade authority, which would give Congress only a straight up-down vote on future trade agreements, including the TPP. This is aimed at preventing the deal from being hung up in congressional gridlock. A poll in January showed that only Obama's strongest liberal supporters want him to have this authority.
The TPP and fast-track are both opposed by environmental groups because they believe free-trade agreements in general provide little to no enforcement power to keep companies from moving wherever environmental regulations are weakest. Labor unions oppose free-trade agreements because they believe companies will go where the labor is cheapest and manufacturers of low-wage goods will undercut producers in the U.S., where wages and costs of living are higher. For example, many imported seafood products, expecially shrimp and crab, are cheaper than the domestically farmed versions, which has led the industry to depend on illegal and foreign temporary legal labor to lower operating costs.
The Communications Workers of America and the Teamsters union are both actively campaigning against TPP and Obama's fast-track authority. Last week the unions released a statement condemning the president's flip-flop by citing what Obama said when he was campaigning to be president.
In a April 2008 questionnaire provided by the Pennsylvania Fair Trade Coalition, Obama was asked if he supports extending presidential fast-track trade promotion authority, or whether he would support a "new process" that includes congressional approval, consent from the states and binding obligations that must be included in future free-trade agreements.
This is what Obama said at the time:
"I will not support extension of the existing fast track process that expired. I have not and would not support renewing trade promotion authority for this president [George W. Bush]. The current fast track process does not mandate that agreements include binding labor and environmental protections nor does it give an adequate role to Congress in the selection and design of agreements. I will work with congressional leaders to ensure that any new TPA authority fix these basic failings and open up the process to the American people for their participation and scrutiny."
© Copyright IBTimes 2023. All rights reserved.
FOLLOW MORE IBT NEWS ON THE BELOW CHANNELS