TransCanada Corporation (TRP) Defends Its New Ad Campaign For Keystone XL Against Environmental Groups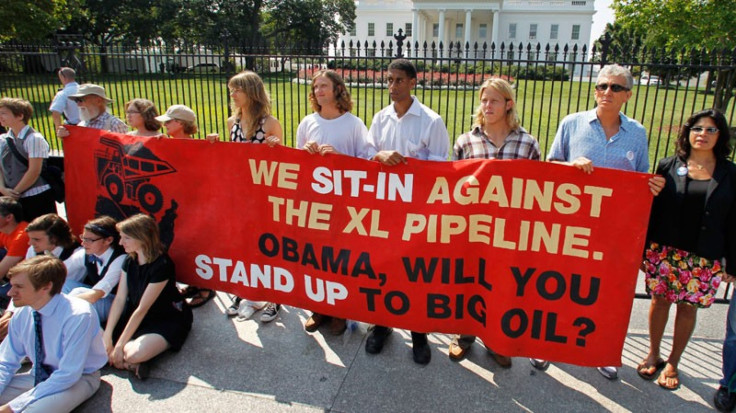 TransCanada Corporation (USA) (NYSE:TRP), the company that proposes to build the controversial Keystone XL pipeline, said rhetoric from environmental groups over the company's new ad campaign for the project is baseless, a representative told International Business Times on Wednesday.
"We felt it was important to get out there with the facts and that is what we are doing," James Millar, manager of communications at TransCanada told IBTimes, in defending the ad campaign.
On Tuesday, the Canadian energy giant announced the launch of its ad campaign via Twitter saying that it was going to be advertising through social media, national TV, radio and newspapers, using the tagline, "The Keystone Pipeline is a critical piece of a secure energy picture for America. Let's get it done."
Previously there were only two ad campaigns in 2011, in response to opponents of the plan, Millar said. The reason why they have introduced a new series of ads came after President Barack Obama's speech on climate change on June 25, in which the President mentioned the Keystone pipeline project and its possible effects on emission of greenhouse gasses. Millar said the ads will last until mid-August.
In response to comments by Ross Hammond, senior campaigner for Friends of the Earth, that Americans have experience being lied to by big oil companies, Millar said that oil only accounts for 13 percent of TransCanada's business.
"We are always lumped into that big oil category. … The largest part of our business is natural gas pipelines, we deliver 20 percent of natural gas in North America," Millar said.
Millar took issue with the claim that the Canadian company does not have U.S. interests in mind.
"They [environmental groups] talk about us as a foreign company. Well, we've got 5,000 employees, half of them are in the U.S., we have been there for decades. I don't think any of those folks [workers] would appreciate being called foreigners," Millar said.
© Copyright IBTimes 2023. All rights reserved.