Transfer News: Aubameyang May Have Teased Cryptic Message On Son's Future
KEY POINTS
Francois-Pierre Aubameyang may have hinted his son's next move
Arsenal F.C. remains in waiting as Aubameyang waits for Barca's official offer
Arsenal F.C. looking at alternative players in case Aubameyang opts to depart Emirates Stadium
The future of Pierre-Emerick Aubameyang is far from settled with the Gabon national option to take his time. Not long after Arsenal had reportedly come up with an official offer, word came out that the 31-year-old player prefers to see what Barcelona has to offer. Now, it appears Francois-Pierre Aubameyang may have sent a clue on the future of his son.
Francois-Pierre Aubameyang sent a cryptic message on his son's Instagram account, saying how proud he was of him. He stressed how Pierre-Emerick was a scorer and that they must make the right decision for the rest of his career.
"They speak a lot in the press, they do not know that we are Bantu and that there is a hierarchy the decision is taken after the advice of the wise man who is your father," part of the post read. "We will be set very soon, sleep peacefully my son, your father watches the grain. I love you."
The elder Aubameyang played a key role when his son moved to Borussia Dortmund to Arsenal back in 2018. Curiously, the "watches the grain" reference was also used as a similar reference at the time. Now, some are speculating that this could hint at a potential move out of Emirates Stadium.
But the message could also be interpreted in different ways. For one, a lot has changed for Aubameyang since Arteta took over from Unai Emery. Both are believed to have a good relationship. The only thing seen a bit off is the stalled contract offer. The Spanish coach was not too happy at the delays of the Aubameyang contract and now the Gunners are left to wait.
With Barca reportedly interested in Aubameyang, the Gabon national is giving Blagurana the chance to pitch an offer. The move is seen as an alternative with Barcelona possibly losing out on their original target, Lautaro Martinez.
Arsenal management has only itself to blame for the delay in coming up with a contract for the 31-year-old player. The only consolation they have right now is that there is still a chance that Aubameyang could decide to stay at Emirates Stadium.
In case Aubameyang does leave, the Gunners are looking at options. As mentioned in a previous post, it appears they are considering Odsonne Edouard of Celtic FC to take his place. Edouard is a sensible target, someone who has scored 28 goals in 45 matches this season. Celtic's asking fee for the 22-year-old player is $25 million.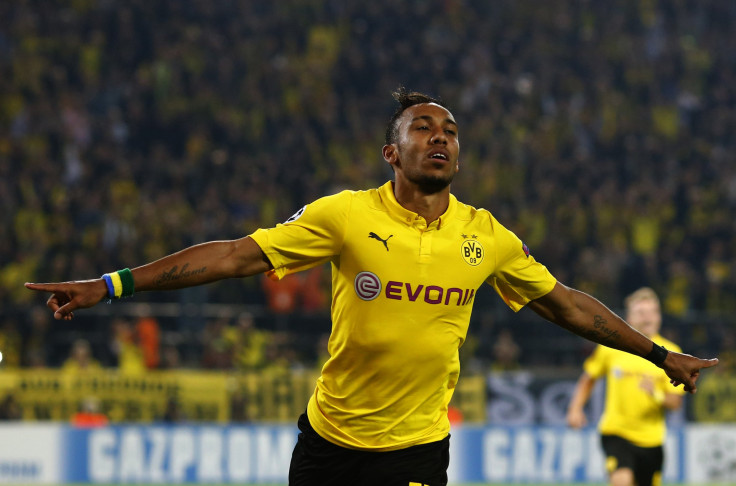 © Copyright IBTimes 2022. All rights reserved.
FOLLOW MORE IBT NEWS ON THE BELOW CHANNELS