Transgender Parent Fights For Child's 'Non-Gendered' Birth Certificate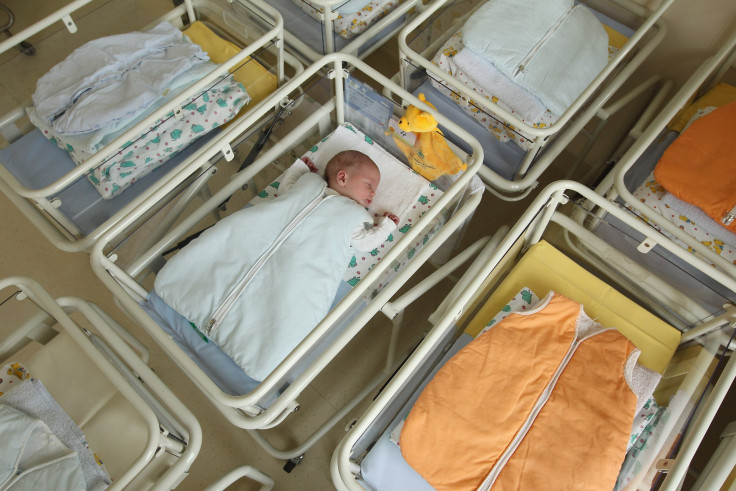 A Canadian parent who identifies as a "non-binary trans person" is fighting for a "non-gendered" birth certificate and legal documentation to be issued to their 8-month-old child.
Kori Doty, of Slocan, British Columbia, identifies as transsexual and prefers the use of "they" versus the traditional binary options of "he" or "she," the CBC first reported. But Doty is in a battle with the Canadian government to have their infant, Searyl Atli, be given their own chance to choose their gender. Doty gave birth to the child at home last November and wants to keep all records of Atli's gender out of official documents.
Doty is a part of multiple Canadian legal battles demanding a "third option" be added to gender portions of government documents -- if any gender section is included at all.
Read: Transgender Rights Bill Passed In Canada
"I'm raising Searyl in such a way that until they have the sense of self and command of vocabulary to tell me who they are," Doty told the CBC. "I'm recognizing them as a baby and trying to give them all the love and support to be the most whole person that they can be outside of the restrictions that come with the boy box and the girl box."
"I want my kid to have all of the space to be the most whole and complete person that they can be," Doty added.
Doty said British Columbia officials have refused to issue the genderless documents up to this point. However, officials did send Doty the child's health card featuring a "U" in place of a gender. The letter likely refers to "undetermined" or "unassigned," officials suggested to the CBC. Doty is currently a named complainant in a case that was already brought before the British Columbia Human Rights Tribunal that argues for birth certificates to have non-binary gender designations listed.
The judicial review is examining whether Doty and seven others can change their own birth certificates to remove all instances of gender. They argue that the omission of all gender pronouns should extend to all government documents across the country. They maintain that visual inspections at birth can't determine a baby's gender and the child should be able to determine for themselves later in life – although no exact age has been suggested.
"When I was born, doctors looked at my genitals and made assumptions about who I would be, and those assignments followed me and followed my identification throughout my life," they said. "Those assumptions were incorrect, and I ended up having to do a lot of adjustments since then."
Doty's own lawyer, barbara findlay, has fought their own battles over naming rights – findlay's name legally contains no capital letters.
"Certainly, our culture is obsessed with [a baby is] a boy or a girl, but the government doesn't have any business certifying that information when they don't know it to be true," findlay said.
Last month, the Canadian Senate passed Bill C-16, which is to amend the Canadian Human Rights Act and the Criminal Code in order to protect the citizens from discrimination on gender identity or expression.
"This enactment amends the Canadian Human Rights Act to add gender identity and gender expression to the list of prohibited grounds of discrimination," the bill reads.
Elsewhere, the British government said earlier this year that it's already in the process of reviewing rules on how gender is determined on official paperwork: "The UK already has strong laws in place to protect transgender people and we are committed to delivering further positive changes for them," a spokesperson told The Independent in April.
Doty, whose Facebook page bio reads "Inciting Revolution through Education and Imagination," has dozens of captioned phrases on photos of Doty and the child. "There is no ethical consumption under late capitalism," reads another from April.
© Copyright IBTimes 2023. All rights reserved.