Treasure Heist: Burglars In Germany May Have Stolen Jewels And Other Items Worth About $1 Billion
Police in Germany are searching for a group of thieves who stole priceless treasures from one of Europe's largest collections of jewelry and ornaments. Bild newspaper noted that the jewels and other treasures could be worth up to 1 billion euros ($1.1 billion).
The theft happened Monday at a castle in Dresden, Germany, as the thieves gained access to the Green Vault in Dresden Castle. The thieves reportedly stole around 100 "priceless" items relating to Saxon culture from the vault that housed the collection of jewels. Dresden police were called to the castle around 5 a.m. about a break-in, but the perpetrators had fled by the time officers arrived.
"Two suspects were seen on CCTV," Dresden police Chief Criminal Director Volker Lange told reporters. "The suspects came in through a window, and walked towards a glass vitrine, smashed it and left, they disappeared."
The vault reportedly housed crystal and agate bowls, jewel-encrusted gold figures, and goblets formed from gold ostrich eggs from as far back as the 18th century. Authorities haven't released full details of what was stolen but it does include valuable diamonds and pearls.
Dresden's State Art Collection Marion Ackermann said the value of the collection is "incalculable" because the work was considered "unsellable." Because of this, it will be difficult to determine the exact value of what was stolen.
The vault was first established by Augustus the Strong, ruler of Saxony, in the early 18th century to house the valued items. It was part of Augustus' efforts to turn Dresden in a center for the arts in Central Europe that also involved commissioning works across the city to sell the city's place as a cultural center.
"This is an attack on the cultural identity of all Saxons and the state of Saxony," Dresden politician Roland Woeller told reporters.
Saxony's Prime Minister Michael Kretschmer took to Twitter to address the theft.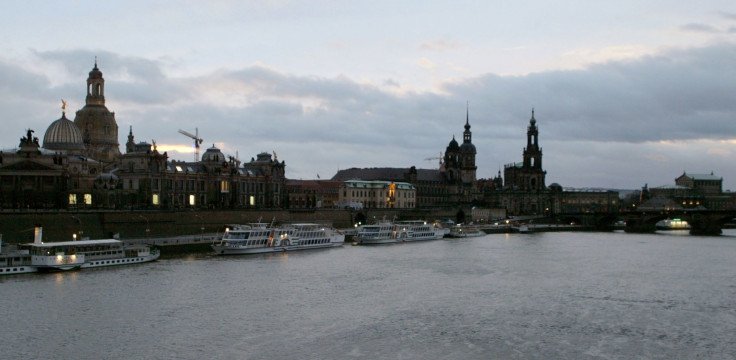 © Copyright IBTimes 2023. All rights reserved.