Treasure Trove Worth $23B Found in Indian Temple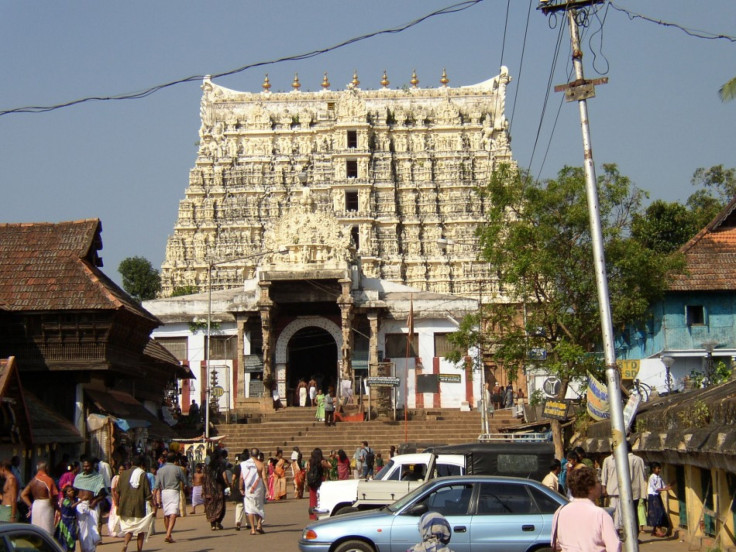 A treasure trove worth $23 billion has been unearthed from the secret chambers of an 18th century Indian temple in Thiruvananthapuram, the capital city of the South Indian state of Kerala.
Government officials are opening up two more vaults on Monday to determine the total wealth of the temple. The temple has six underground vaults, named from A to F. While A,C,D and F have been opened till Saturday, vaults B and F will be opened on Monday. These vaults are opened after almost 136 years, reports say.
The treasure in the form of precious stones, gold coins, jewelry and precious metal statuettes has been discovered in the vaults of the basement of Sri Padmanabha Swamy Temple, which were part of the original temple that was reconstructed in the 18th century by the erstwhile rulers of Travancore.
While the apex court-ordered inventory preparation is still underway, gold coins and offerings from neighboring kingdoms of the 17th century were also found in the vaults. The wealth has made the temple the richest in India, outstripping another famous southern Indian temple of Sri Venkateswara in Tirumala.
The inventory process was taken up last week following a ruling by the Supreme Court to open the secret chambers in the presence of a seven-member panel. The ruling was given responding to a petition filed by a local lawyer, Sundar Rajan, alleging mismanagement of the temple.
The temple's management is still in the hands of the erstwhile ruling family members though the kingdom was amalgamated into independent India in 1949.
Though a special law after independence allowed the royal family to manage the temple and its wealth, the apex court rejected a plea by the present Maharajah of Travancore, Uthradan Thirunaal Marthanda Varma, and upheld a state high court ruling that allows the state to take over the temple from the trust appointed by the royal family.
The temple is a Hindu temple dedicated to Lord Vishnu and is considered one of the 108 Divya Desams (Holy Abodes) in India. Built in the Dravidian style architecture, the temple deity is Padmanabhaswamy or Vishnu in the eternal sleep posture.
The country's opposition Bharatiya Janata Party opposed the takeover of the temple by the state while the head of the royal family Uthradam Tirunaal Marthanda Varma declined to comment saying, It is not proper for me to make any comment till the inventory is over.
The state of Kerala, also known as God Own Country, has now become the real abode of God's own treasury too.
© Copyright IBTimes 2022. All rights reserved.
FOLLOW MORE IBT NEWS ON THE BELOW CHANNELS