Tristan Thompson Wanted Alleged Mother Of 3rd Child To Get An Abortion, Lawsuit Claims
KEY POINTS
Personal trainer Maralee Nichols welcomed her baby Thursday and claimed Tristan Thompson is the father, reports say
Nichols is suing Thompson for child support and filed a request to submit texts she allegedly received from him as evidence
Nichols reportedly conceived her child in March, when Thompson was still dating Khloe Kardashian
Tristan Thompson is being sued for child support by personal trainer Maralee Nichols, who claimed he is the father of her child, according to multiple reports.
The 31-year-old personal trainer welcomed her baby Thursday, Us Weekly reported.
Thompson, 30, and Nichols had originally spent time together during his 30th birthday celebration in March, the report said. At the time, the Sacramento Kings player was still dating Khloe Kardashian, with whom he shares 3-year-old daughter True.
In the court docs obtained by the outlet, Thompson acknowledged having sex with Nichols several times. The athlete ordered genetic testing back in July before filing an amended petition in a Texas court last month, the outlet noted.
Nichols alleged in her paternity lawsuit against Thompson that he wanted her to get an abortion after finding out she was pregnant, according to court documents obtained by Page Six.
The trainer made the claim in a legal request she filed via her lawyer to submit texts messages purportedly sent between her and Thompson as evidence for the lawsuit.
"It is also apparent from the context and substance of these communications that they are from Tristan to Maralee, which reflects that Tristan is addressing the parties' relationship, and even with respect to her pregnancy insisting that she get an abortion and threatening that she will get next to nothing with lesser support requirements in Texas," the documents read.
Thompson and Nichols have been locked in a legal back and forth since the basketball player filed documents of his own in July.
In August, Nichols' lawyer urged the court to bring in Thompson for a deposition. That same month, the athlete allegedly texted her, "You know how I feel. My feelings haven't changed at all. [I] won't be involved at all," according to a screenshot submitted in an August filing
"[By the way], if you think having this baby is gonna make you some money, it's completely wrong. You are aware that I'm retiring after this season. So in terms of support, it will be whatever is required monthly for someone who's unemployed," the alleged message continued.
Thompson also allegedly urged Nichols in the purported text messages to take the $75,000 he was offering because she'd get only "a couple [of] hundred dollars" under Texas law. "All you will have is a baby with a father who has zero involvement with the child and a few hundred dollars of child support a month," the alleged message read.
In separate court documents, Thompson denied sending Nichols texts, Snapchats and other forms of communication regarding her pregnancy "despite the fact that his contact information is present in the messages."
After initially offering September dates for a Zoom hearing, Thompson was deposed in October. One month later, an objection from Nichols claimed that he "refused to answer basic questions relating to jurisdictional issues between California and Texas," as allegedly advised by his legal team.
Nichols' attorney argued in the filing that Thompson intentionally filed his complaint in Texas to "save" some money on child support. However, Nichols resides in California, and her child was also born in the state. Texas law would have no jurisdiction on the child support ruling, the filing claimed.
Nichols' attorney declined to comment, and Thompson's attorneys have not responded to requests for comment, Page Six noted.
Thompson is already a father of two. He shares son Prince, 4, with ex Jordan Craig, whom he dated from 2014 to 2016.
The athlete welcomed daughter True with Kardashian, 37, in April 2018. Shortly before True's arrival, Thompson was caught cheating with multiple women. While the pair initially stayed together, they split in February 2019 after he kissed Jordyn Woods.
Thompson and Kardashian reconciled last year while quarantining together during the pandemic but called it quits once more in June.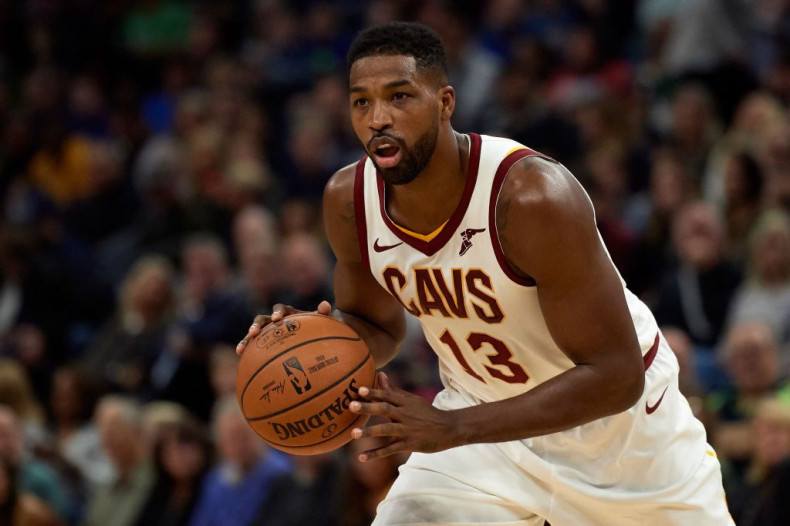 © Copyright IBTimes 2022. All rights reserved.