Tropical Storm Isaac 2012: Evacuations Ordered In Three Gulf Coast States, Hurricane Path 'Identical To Katrina'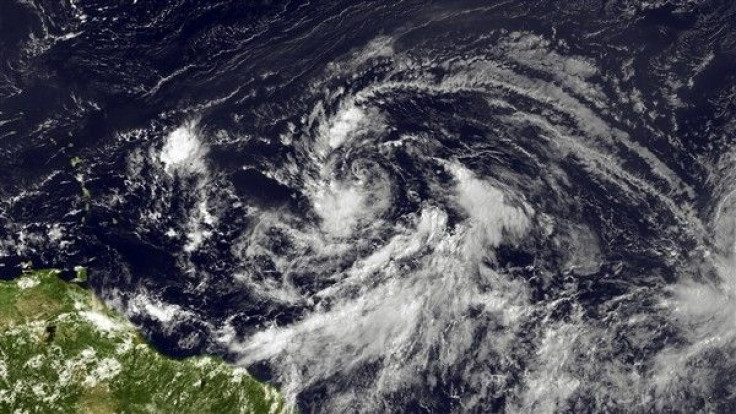 Resident in Louisiana, Mississippi and Alabama were told to evacuate their Gulf Coast homes on Monday in the midst of Hurrican Isaac.
The governors of the three states each declared an emergency, with Alabama Gov. Robert Bentley ordering mandatory evacuations for residents who live along the coast and for those in some low-lying areas inland.
"I am urging everyone to take precautions now, monitor weather warnings, and be prepared for whatever Isaac may bring," Bentley said in a statement released Sunday.
According to CNN, an estimated 9,000 residents in Jefferson Parish, Louisiana were ordered to evacuate Monday morning. The towns of Jean Lafitte, Crown Point and Barataria are also in the vicinity of the evacuation area
"We're worried about tidal surge," Jean Lafitte Mayor Tim Kerner said.
While Louisiana Gov. Bobby Jindal suggested that residents in coastal parishes prone to flooding evacuate the area, a mandatory evacuation was ordered for St. Charles Parish and for parts of Plaquemines Parish.
In addition, the National Hurricane Center has issued a hurricane warning for the northern coast of the Gulf of Mexico, from Morgan City, Louisiana, east to Destin, Florida.
The storm was expected to hit land on Tuesday or Wednesday, just in time for the seven-year anniversary of Hurricane Katrina's landfall.
On August 29, 2005, Katrina slammed into the Gulf Coast, killing roughly 1,800 people.
CNN meteorologist Dave Hennen said compared the two storms, finding unnerving similarities between Hurricane Katrina and Isaac.
The forecast track for Isaac and the one for Katrina in 2005 are almost identical, he said.
"Hurricane Katrina went on to become a dangerous Category 5 hurricane in the central Gulf of Mexico," Hennen said.
Currently, there are no plans to order evacuations of New Orleans. If an evacuation is ordered, buses and trains would be used to move residents out of the city, New Orleans Mayor Mitch Landrieu told CNN.
Weather reports indicated on Monday that Isaac's strength was holding as it moved at 14 mph through the warm gulf waters, about 360 miles southeast of the mouth of the Mississippi River. The storm had maximum sustained winds of 65 mph, according to a hurricane center advisory.
According to the hurricane center, tropical storm-force winds stretch 240 miles from the storm's center. This means that if the center of Isaac were located in Washington, its winds would be felt in New York City and Raleigh, North Carolina.
After touching down in Haiti, where at least six people died in storm-related incidents Saturday, Isaac pounded Cuba and the Florida Keys.
Eight oil rigs and 39 production platforms in the gulf were evacuated by late Sunday, according to the U.S. Bureau of Safety and Environmental Enforcement. BP said it would evacuate its oil platform workers Monday.
"ExxonMobil continues preparations for heavy weather associated with Tropical Storm Isaac at its Gulf of Mexico and Mobile Bay operations," a statement on the company's website said early Monday. "We are closely monitoring weather updates, determining which of our facilities may potentially be in the path of the storm and preparing those structures for heavy wind and rain."
In addition, Officials said more than 550 flights were canceled at Miami International Airport on Sunday.
© Copyright IBTimes 2023. All rights reserved.
FOLLOW MORE IBT NEWS ON THE BELOW CHANNELS