Trump Says UCLA Basketball Teammates Should Thank Him After China Shoplifting Arrest
President Donald Trump tweeted his thoughts about the three UCLA basketball players who were detained in China after the president reportedly helped out on their behalf. Trump asked in a tweet Wednesday whether the players would show any gratitude.
"Do you think the three UCLA basketball players will say thank you President Trump?" he tweeted. "They were headed for 10 years in jail!"
UCLA Bruins freshman LiAngelo Ball and two other teammates were arrested last week for shoplifting at a high-end retail store in Hangzhou, China. Authorities apprehended Ball, Jalen Hill and Cody Riley after they allegedly took items from a Louis Vuitton store near the team's hotel, according to reports. Surveillance video appeared to show them lifting things from inside the store.
Shoplifting is considered a serious offense in China and could result in up to 10 years in prison, according to Yahoo Sports.
During a visit to China as part of his tour of Asia, Trump reportedly called on Chinese President Xi Jinping to help resolve the situation. White House press secretary Sarah Huckabee Sanders confirmed that Trump had, in fact, spoke to Xi regarding the arrest.
"The basketball players, by the way — I know a lot of people are asking — I will tell you, when I heard about it two days ago, I had a great conversation with President Xi," Trump told reporters as he boarded Air Force One in Asia. "[Xi] was terrific, and they're working on it right now. And hopefully everything is going to work out. And I know they're very grateful because they were told exactly what happened. But it's a very, very rough situation with what happened to them."
The three teammates returned home Tuesday, landing in Los Angeles, according to the Wall Street Journal. It appeared the basketball players had not responded to Trump's Twitter call out.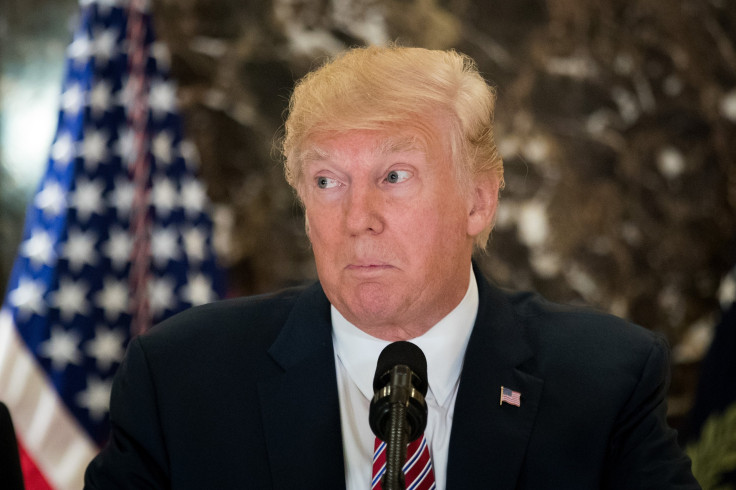 SaveSave
© Copyright IBTimes 2023. All rights reserved.
FOLLOW MORE IBT NEWS ON THE BELOW CHANNELS