Trump, Technology Meeting: Apple's Tim Cook, Facebook's Sheryl Sandberg Among Tech Leaders Expected To Attend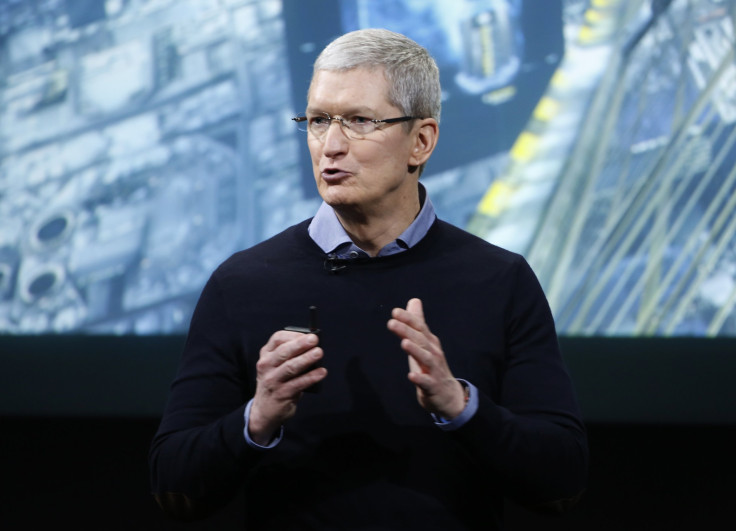 Apple CEO Tim Cook and Facebook COO Sheryl Sandberg are among the few tech leaders that will attend a roundtable meeting with president-elect Donald Trump on Dec.14, according to Recode.
A small group of less than a dozen of the tech industry's biggest names will meet with Trump, according to the report. Those who will attend are: Alphabet CEO Larry Page, Microsoft CEO Satya Nadella, Cisco CEO Chuck Robbins, IBM CEO Ginni Rometty, Intel CEO Brian Krzanich; and Oracle CEO Safra Catz.
Amazon CEO Jeff Bezos was invited and is likely to attend, according to Recode. However, it will be an awkward meeting, since Bezos previously had some run-ins with Trump. Bezos, who owns the Washington Post, previously tweeted that he would reserve Trump a seat on a Blue Origin rocket after the real estate mogul called Amazon a "no profit company." Trump also was angered about the Washington Post's critical coverage on him.
The meeting might also be awkward for Cook. Trump tweeted against Apple during its battle with the FBI over the iPhone of one of the San Bernardino shooters in which the company refused to unlock the device.
"Boycott all Apple products until such time as Apple gives cellphone info to authorities regarding radical Islamic terrorist couple from Cal," Trump tweeted in February. He also called Apple out for making their products overseas.
It is unknown whether SpaceX and Tesla CEO Elon Musk will attend. Meanwhile, Twitter CEO Jack Dorsey told Recode he was not invited and later said he was not sure if he was. Although Twitter is Trump's beloved communication tool, the company is not a big fan of Trump. Twitter said recently that the incoming president could be banned from the site if he violates their hate-speech policies.
Those who are not going include Uber CEO Travis Kalanick and Airbnb CEO Brian Chesky, who were both invited but will be out of the country. Those who answered no were: Netflix CEO Reed Hastings, Salesforce CEO Marc Benioff, Slack CEO Stewart Butterfield and Dropbox CEO Drew Houston.
Hewlett-Packard CEO Meg Whitman, who crossed party lines to support Hillary Clinton and called Trump a "dishonest demagogue" is also not going. Entrepreneur Mark Cuban, who backed Clinton and called Trump a "jagoff" over the summer will also not attend.
The invitation for the upcoming get-together was sent by Reince Priebus, Trump's chief of staff; Jared Kushner, Trump's son-in-law; and transition team adviser Peter Thiel, who is a Silicon Valley investor, entrepreneur, cofounder of PayPal and a Facebook board member.
© Copyright IBTimes 2023. All rights reserved.