TSA Catches Florida Woman Trying To Carry Gun Stuffed Inside Raw Chicken
The security staffers at a Florida airport couldn't stomach the idea of a gun packed inside a whole chicken and promptly shared a warning thereafter.
Ideally, one should pack guns unloaded and away from ammunition while traveling by airplane, but a callous traveler at the Fort Lauderdale-Hollywood International Airport hid her firearm inside a raw, skinned chicken. The Transportation Security Administration (TSA) officials sent out a warning about how creative ideas like these are not entertained at airports, Mass Live reported.
The woman traveling to Haiti wanted to carry her gun along but ended up being barred from flying and was taken into custody by the U.S. Customs and Border Protection, TSA officials said. The woman's identity was not revealed.
Photos posted on social media showed the confiscated chicken at the airport with a gun wrapped in plastic shoved inside the cavity meant for stuffing.
"The plot chickens as we barrel our way closer to Thanksgiving. For us, it's a time to be thankful that our officers are always working around the cluck to keep you safe," the TSA's post caption on Instagram read. "We hate to beak it to you here, but stuffing a firearm in your holiday bird for travel is just a baste of time. This idea wasn't even half-baked; it was raw, greasy, and obviously unsupervised."
As per a TSA advisory, travelers are allowed to carry neither fresh nor cooked types of meat in the carry-on bag and checked luggage. As for guns, TSA only allows them to be carried while packed separately in hard-sided containers in the check-in luggage.
So far this year, at least 700 guns were brought in security checkpoints at Florida airports alone, 120 of which were seized, a TSA news release from Nov. 3 revealed. The report said that most of the firearms were loaded and others had ammunition in the chamber. Many of the passengers were issued notices and ordered to appear in court. Passengers found to be flouting the rules may face a civil penalty of up to $13,910.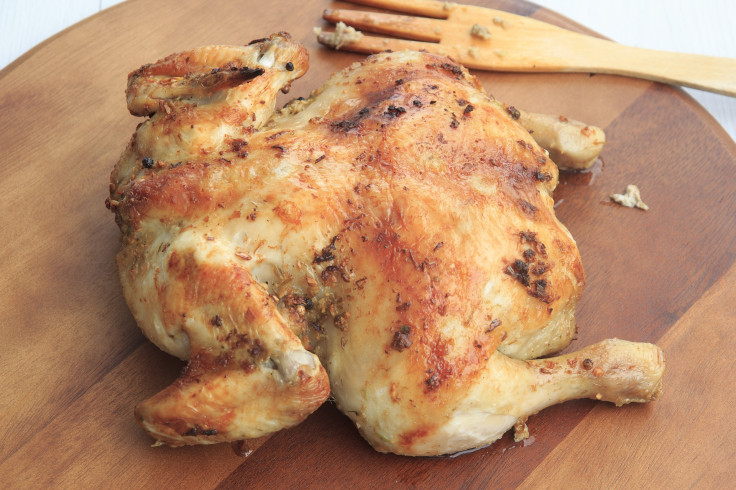 © Copyright IBTimes 2023. All rights reserved.