Tuesday: PC Gaming Show To Be Live-Streamed On Twitch [VIDEO]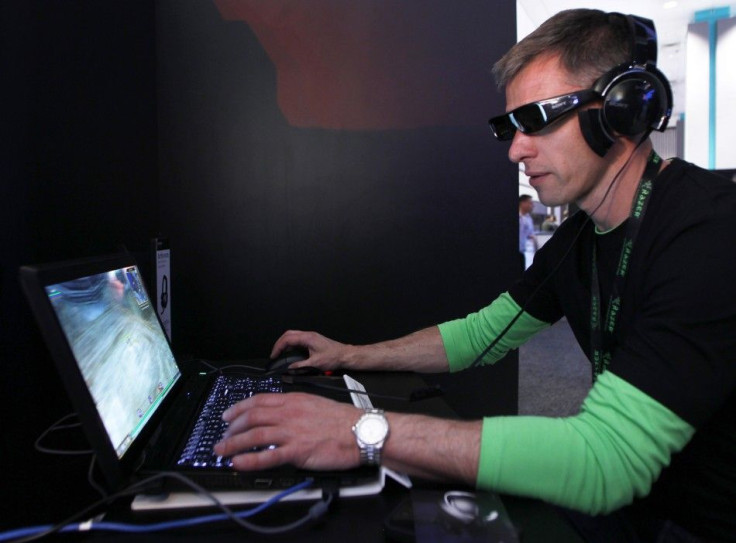 The website PC Gamer and chipmaker Advanced Micro Devices (AMD) will present "the PC Gaming Show" from 6 to 8 p.m. PDT Tuesday at the Belasco Theater in downtown Los Angeles. The event will be hosted by Sean Plott, aka Day[9], the e-sports commentator and former professional gamer.
The event will mark the first time that a PC platform will have a separate event from the Electronic Entertainment Expo (E3), which is underway this week at the Los Angeles Convention Center. The official website of "the PC Gaming Show" states that the event will be live-streamed on Twitch, which is also one of the event's sponsors. It will showcase new games and have updates on older video games that remain popular. Plus, it will feature various speakers from hardware companies and PC developers, including Microsoft and Blizzard Entertainment.
PC Gamer reports that doors will open at the theater -- for both attendees and the media -- at 5 p.m., and the PC Gamer live stream will begin then as well. In addition, a one-hour countdown clock will be launched until the PC Gaming Show officially starts at 6 p.m. The clock will feature music from Disasterpeace (Rich Vreeland). There will also be some PC gaming trivia for attendees. Other participants will include:
ArenaNet
Bohemia Interactive
CCP Games
Cliff Bleszinski
Cloud Imperium Games
Creative Assembly
Dean Hall
Devolver
Frictional Games
Frontier Developments
Fullbright
Heart Machine
Humble Bundle
Nexon
Paradox Interactive
Pixel Titans
SCS Software
Splash Damage
Square Enix
Tripwire Interactive
XBox
Battle.net reports that its video games "StarCraft II: Legacy of theVoid" and "Heroes of the Storm" will both be featured at the PC Gaming Show. "StarCraft II: Legacy of the Void" fans should keep an eye out for updates on the Liberator, a new Terran unit. Plus, stay tuned for information about the Archon Mode. This is a new type of gameplay mode for "Starcraft" in which two players control one army. As for "Heroes of the Storm" fans, they should watch out more revelations about the Nexus from the Eternal Conflict.
Click here to watch the PC Gaming Show live at Twitch. For those who won't be able to watch live, just visit the show's official Twitter page, YouTube channel or website for updates and recaps.
Watch The PC Gaming Show Is Coming To E3 Video:
CREDIT: YouTube/PC Gamer
© Copyright IBTimes 2023. All rights reserved.