Turkey Freed 46 Turkish Hostages From ISIS Using 'Diplomatic And Political Negotiations'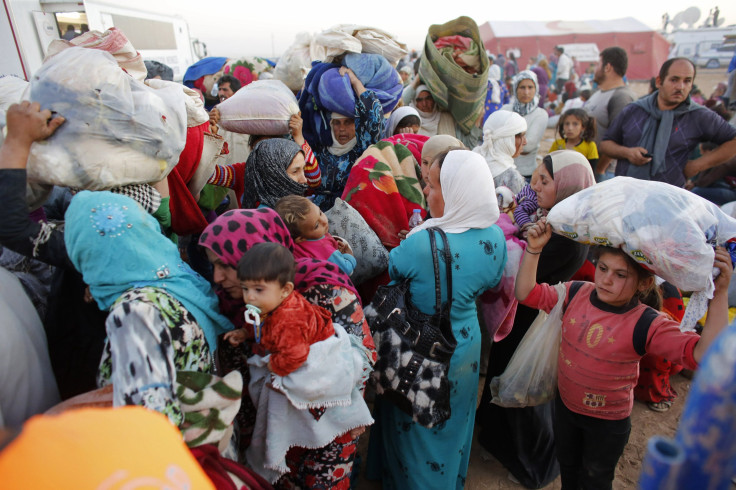 Turkish President Recep Tayyip Erdoğan says Turkey used "diplomatic and political bargaining" to secure the release of 46 Turkish hostages amid growing reports that his government has been cooperating with the Islamic State group. In exchange for the hostages, the Turks allegedly agreed to back out of a U.S.-led coalition against the militant group and help advance their campaign against the Syrian government, according to a Turkish news site that has been known to mirror Islamic State ideology. The Erdoğan government has not confirmed nor denied the reports.
"There was no bargain for money at all, but only diplomatic and political negotiations. And this is a diplomatic victory," the Turkish leader told reporters Sunday.
Erdoğan, who recently was elected president after a decade as prime minister, didn't detail what exactly Turkey had given the militant group also known as ISIS in exchange for the hostages. Yet, negotiations of any kind with ISIS would mean elevating them to a "state" status, which is exactly what U.S. President Barack Obama has urged governments not to do.
Takva Haber, a Turkish news site that is known to reflect ISIS' beliefs, reported Monday that Islamic State "Caliph" Abu Bakr al-Baghdadi ordered the release of the hostages. The report states that he only agreed after a set of negotiations "between states," in which Turkey, despite being a member of NATO, promised not to take part in the U.S.-led anti-ISIS coalition.
The hostage release happened a day after Turkey opened its border with Syria and allowed tens of thousands of refugees into the country in a sudden policy shift.
Experts have speculated that Turkey's role in the international coalition against ISIS will be largely symbolic or passive.
© Copyright IBTimes 2023. All rights reserved.