Turkey's Parliament Approves Military Action Against ISIS In Syria, Iraq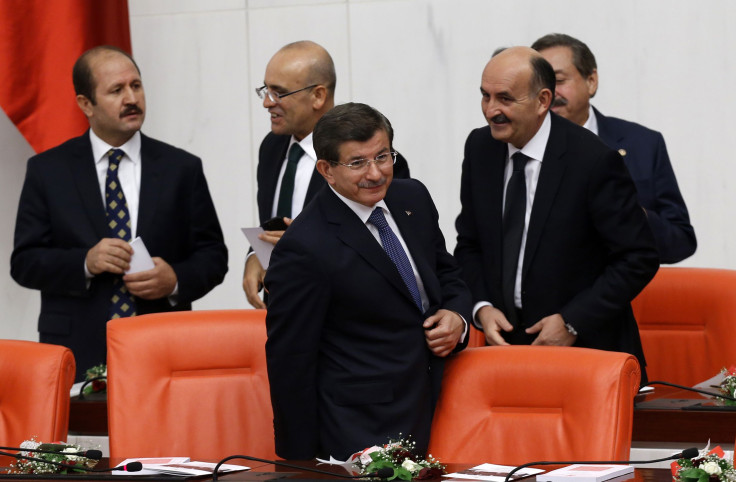 Turkey's parliament voted 298-98 on Thursday to approve military action against the Islamic State group in Iraq and Syria. The approved motion will open Turkish military bases for use by NATO forces, authorize the use of ground troops and establish a no-fly zone over Syria, according to previous reports.
Despite its status as a member of NATO, Turkey had expressed reluctance to join the dozens of nations that have committed assets to President Barack Obama's U.S.-led coalition against the Islamic State group. Experts cited Turkey's tenuous political position in the Middle East as incentive for Turkish leaders to play a passive role in the conflict.
Raising arms against ISIS would open Turkey to attack from the militant group and inherently provide aid to Syrian President Bashar Assad, despite the Turkish government's public opposition to his rule. In the recent past, Turkey has pursued a nonconfrontational foreign policy designed to facilitate economy growth and unity between Turkey and its neighbors in the Middle East.
But ISIS' ongoing offensive toward the Syria-Turkey border forced the Turkish government to reconsider its neutrality. Islamic State group troops took control of dozens of Kurdish villages near the border and have now captured 325 towns and villages near the now-closed border, with tens of thousands of refugees fleeing before their advance. As of Wednesday night, militants stood just 1.3 miles outside the Kurdish town of Kobane.
If the city falls, estimates suggest that the number of Syrian Kurds fleeing to Turkey could surpass 400,000, the United Nations said, via Reuters. With ISIS troops on its doorstep, the Turkish military deployed hundreds of soldiers and tanks to stem a potential onslaught, the Washington Post reports.
Of particular concern is the defense of Suleyman Shah's Tomb across the border in Aleppo, Syria, which has stood under Turkish protection since 1921. ISIS fighters have reportedly surrounded the detachment of Turkish Special Forces, which guards the tomb, a charge that President Recep Tayyip Erdogan has denied.
"In such a case, the response of Turkey would be clear and concise," he said, according to Turkish news outlet Anadolu. Yet the potential threat to the site was a key motivating factor in Turkey's decision to consider military action in the first place, CNN reports.
© Copyright IBTimes 2022. All rights reserved.
FOLLOW MORE IBT NEWS ON THE BELOW CHANNELS