Twitter Adds Periscope API To Allow Streaming Without The App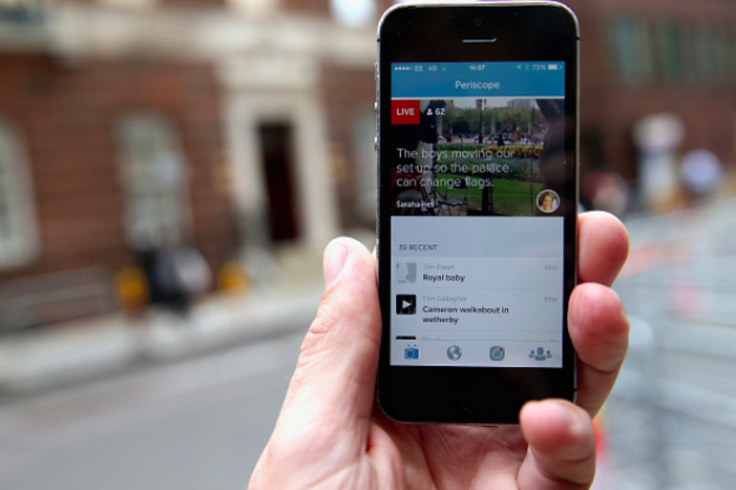 Twitter is making it easier to broadcast live video on the social media site. Last Fall it added Periscope Producer, which allowed certain accounts to go live with 360 video on either platform. Now anyone can use it now as it's no longer bound to certain companies or media outlets.
Read: Twitter, Periscope Live 360 Video: How To Use New Feature
Today Twitter announced the Periscope Producer API, which will allow users to go live without even connecting to the app. Meaning users will be able to go live with hardware that wasn't connected to Periscope or Twitter. " The API enables third-party applications to authenticate Periscope accounts, configure streams, start and stop broadcasts and publish broadcasts to Twitter," said a post from Twitter. Users who want to try the new API can apply for Private Beta access online. It's currently unavailable for download to the general public.
Partners like Wirecast, Mevo, Switchboard Cloud and Teradek are working to integrate video and data and create the best live online content. Wirecast allows users to go live and add animation to their broadcasts while Switchboard Cloud makes it easy to publish live video to other social media sites as well as Twitter and Periscope.
Facebook added live video broadcasting and streaming last summer and Twitter shortly thereafter added the Periscope upgrades. The newest addition of the API may be in response to Facebook's growing live audience
© Copyright IBTimes 2023. All rights reserved.