Is Twitter Up For Sale? Google And Apple Reportedly Not Making Offers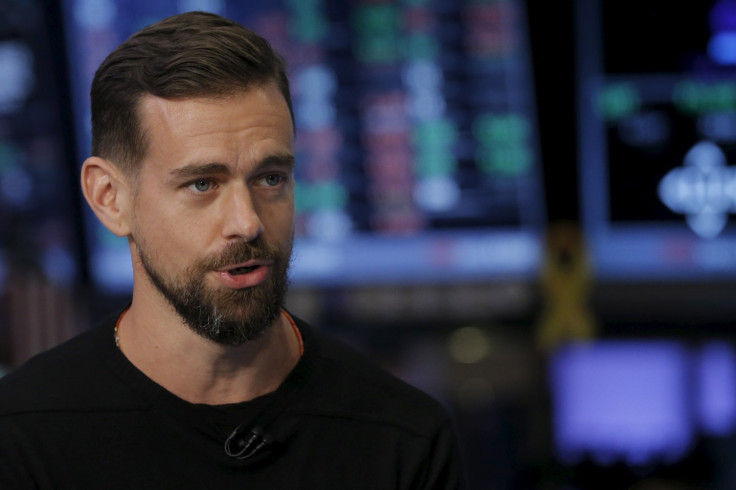 Twitter's shares dropped in premarket trading on Thursday after a report said Google would not be making an offer for the microblogging platform. According to USA Today, shares fell 16 percent after the stock inflated upon speculation over third party interest in the social media company.
Citing anonymous sources close to the situation, Recode refuted previous speculation that Google and Apple would be making a bid for Twitter. Salesforce was also rumored to be in the run for acquiring the company—the Wall Street Journal, also citing anonymous sources, previously reported that Salesforce CEO Marc Benioff sees Twitter as an "unpolished jewel" and the data from Twitter can be an asset to the Salesforce's sales and marketing software business. But in an interview with CNBC on Wednesday—after Salesforce's stock fell 6 percent in light of the Journal's report—Benioff gave a not-so-promising statement.
"We look at everything," said Benioff. "You name it, we look at it. It's in our interest to look at everything. We have to go deep on everything to understand what is possible for our shareholders and what isn't. But in the scheme of things, if you look back at my track record as a CEO I think you'll find I look at a lot of things, [but] I actually pass on most things."
He added later in the interview: "We have to look at everything. We're going to pass on most things. And the reality is our decisions have been very, very good for our company. On the vast majority of the deals we do, the stock goes up."
Meanwhile, a Bloomberg report stated that Walt Disney Co. has hired an advisor to make a bid on Twitter—Twitter CEO Jack Dorsey is on the board of Disney. This would "give [Disney] an opportunity to communicate directly with their customers in an increasingly fragmented media landscape," says Bloomberg Intelligence analyst Paul Sweeney.
While the list of potential buyers is up in the air, Twitter shopping itself on the market is not. Recode confirms that Twitter is still up for sale and Reuters reports that the company wants to complete talks with buyers by Oct. 27, when it reports its third-quarter earnings.
On Wednesday, Bloomberg reported that there is an internal battle within Twitter regarding the future of the struggling company: Dorsey wants Twitter to remain an independent company while co-founder Ev Williams wants to sell. And then there is Anthony Noto, Twitter's chief financial officer hired in 2014, who is reportedly the one calling the shots behind the scenes.
At Twitter's quarterly-results conference call earlier this year, Dorsey vocalized his thoughts about selling the company. When an analyst asked why the company should run as an independent company rather than being owned by a larger organization, he cited the future of the company—its room for growth—as the main reason.
"As CEO I've just seen a lot of the benefit of our focus and our disciplined execution over the past year, and the changes we're making to the product focused on the use cases that we believe are important, that real-time news and social commentary are actually increasing retention and engagement," said Dorsey, reports Business Insider. "And I think there's just so much farther to go in terms of our strength as not only a service of importance, but also a company and a business of importance. We're focused right now on what matters most and what we need to fix, and we're seeing really healthy signs that are pointing us in the right direction in terms of what we need to continue to do. I have a lot of confidence in the ability and also that our five priorities are the right ones to drive sustained growth. Over time."
Venture capitalist Chris Sacca, an early investor of Twitter and a vocal advocate of putting Dorsey back in charge last year, has given his two cents: the company should be sold.
"It's just an incredible story of underachievement — of potential that was never realized," he told Bloomberg TV's Emily Chang on Tuesday. "I'd be really excited for someone with some product vision to go in there and take some chances."
Dorsey took back the reins as CEO last year after being ousted from the role in 2008. Under Dorsey's leadership, the platform rolled out many changes: it modified how it counts the 140-character limit, introduced the "Moments" feature that allows users to create stories, and brought live TV to the platform. But user growth and revenue has failed to grow as well.
Since his return—Dorsey is still the CEO of Square Inc.—the former micro-manager's "leadership style in the past year at Twitter has been Socratic, not prescriptive," says Bloomberg. Dorsey has given a lot of command to Noto, who is credited for snagging the NFL deal to live stream 10 Thursday Night Football games this season and is reportedly responsible for the company's entry into live video.
"Noto has been just as responsible, just as influential at the company as Jack," said Mark Mahaney, an analyst at RBC Capital Markets, to Bloomberg. "He's been unusually active as a CFO."
© Copyright IBTimes 2023. All rights reserved.
FOLLOW MORE IBT NEWS ON THE BELOW CHANNELS