Twitter Shares Plunge On Disappointing Growth Prospects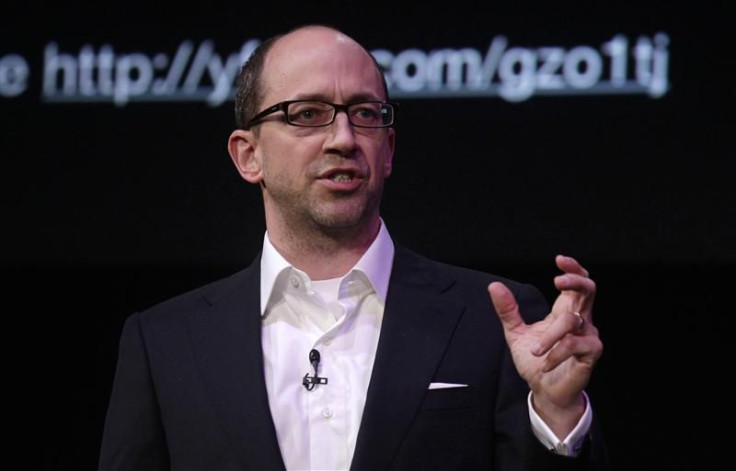 Unimpressed wtih Twitter's growth rate, investors drove down the company's shares 11 percent to $43 in early Tuesday trading. Wall Street is concerned that the number of users who regularly log in to the microblogging service is not growing as fast as predicted, and that it is technologically dated.
"The lack of growth there comes from Twitter's relative lack of innovation," said Nate Elliott, a social media analyst at Forrester. "The experience on Twitter today is the same experience people have always had on Twitter." It's true -- consider how much Facebook has changed over the course of its life, or the overwhelming degree to which developers prefer it to Twitter. While Twitter can still claim 284 million monthly active users, its user base is growing at a decelerating rate. Simply put: Twitter is stagnating.
If the company was well-run, it could have many more active users, pundit Jim Cramer said on CNBC Tuesday. He said it's hard to tell what metric Twitter is using to gauge its success. And though he likes the premise of the company, as the content comes entirely from the users and costs Twitter very little, the slowdown isn't a good sign for a younger service with such a high valuation.
It's not for lack of trying. Twitter just recently took the wrapping off of Digits, which enables people to register accounts with nothing more than a phone number. It's done what it can to organize tweets about huge, shared events like the World Cup. But these endeavors haven't yielded measureable results. Its user base is up just 4.8 percent from last quarter and 22.4 percent from Q3 last year.
Thus Twitter is faced with the problem of being a mainstream service known around the world, but with middling prospects. This means lots of experimentation is needed to make Twitter as sticky as possible. Management knows this. "It's more critical than ever to increase our overall pace of execution," CEO Dick Costolo said.
Twitter is currently pulling $1.77 per 1,000 users. It needs to find a way to derive more revenue per user and cast a wider net. Until then, investors may continue to punish the stock.
© Copyright IBTimes 2023. All rights reserved.