Twitter Shares Tumble As User Growth Fails To Impress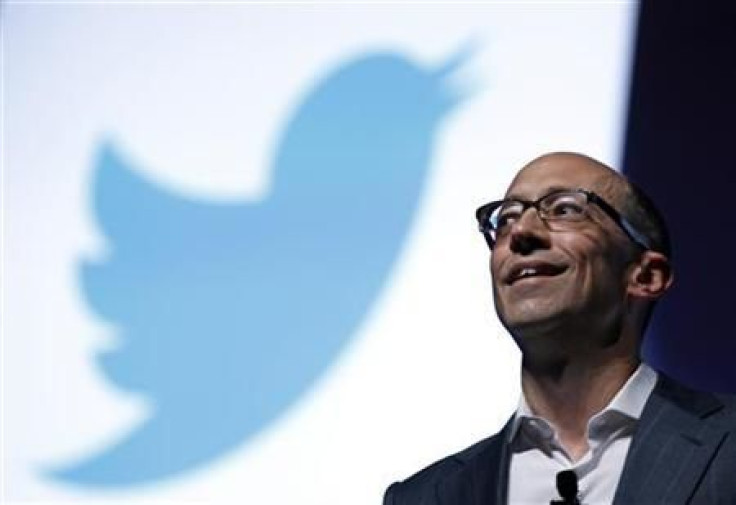 Twitter Inc. turned in a positive quarterly earnings report, hitting or exceeding expectations on revenue, profit and user growth. But an old problem resurfaced: People are using the service without registering accounts, limiting Twitter's ability to target ads to them.
"Hundreds of millions of users come to Twitter every month and don't log in," said CEO Dick Costolo, "two to three times the size of the core."
Twitter reported 284 million monthly active users, exactly in line with expectations and up from 271 million the previous quarter. The company has just unveiled Digits, a simplified sign-in process that enables people to register a Twitter account with nothing more than a phone number -- you don't even need a password. Twitter wants to make it as easy as possible for you to be a registered user, and its effort with Digits is likely to go far in crossing the digital divide in developing countries.
Revenue expectations were $354.1 million, and the company reported a strong beat of $361 million. Twitter unveiled two new forms of advertising this past quarter, mobile app install ads and video ads, and a new pricing structure that only charges advertisers for certain actions performed by users sets the company up to earn more revenue per user. Those revenues for Q3 were reported at $440 to $450 million against expectations of $448.1 million, and earnings per share are exactly in line with expectations of $0.01.
It's the disappointing user growth and the failure to blow expectations out of the water that has Twitter shares hurting after hours. The stock is down 10.23 percent to $48.56. Look at this pronounced dip upon the release of its earnings:
On the company's earnings call Monday, CEO Dick Costolo described the varying types of Twitter users as a series of concentric circles. At the core are the signed-in users who tweet regularly and operate as the "fuel that power's [Twitter's] entire system." But the next circle out from this core consists of Twitter's signed-out users who visit the site regularly without ever registering an account. Twitter can't seem to convince these people to register accounts, which is essential for selling quality targeted ads against them.
"We have to continue to grow our monthly active users and make it increasingly a daily use case for them," Costolo said during the earnings call.
Costolo touted the recently unveiled Fabric, the software development kit that brings Twitter functionality to third-party apps. Developers can implement Fabric for various social sharing features and to bring monetization to their applications. Twitter's goal here is simple: to increase platform reach and to make more money. Facebook kills Twitter in mobile app monetization -- a poll of developers showed that 74 percent find Facebook to be the best monetization tool for their apps with only 9 percent saying so about Twitter. "Fabric is all about providing services to developers across platforms from the day they start developing to the day they want to monetize. When we think about the opportunitiy afforded by being part of the entire mobile app landscape, there are incredible opportunities there," said Costolo.
Twitter's stock price has fallen 24 percent this year after hitting a high of $74.73 in December. It's approaching its one-year anniversary of being publicly traded, when it debuted on the NYSE at $26 per share.
© Copyright IBTimes 2023. All rights reserved.
FOLLOW MORE IBT NEWS ON THE BELOW CHANNELS