Twitter Suspends Accounts Of Extremist Cleric And Al Qaeda Supporters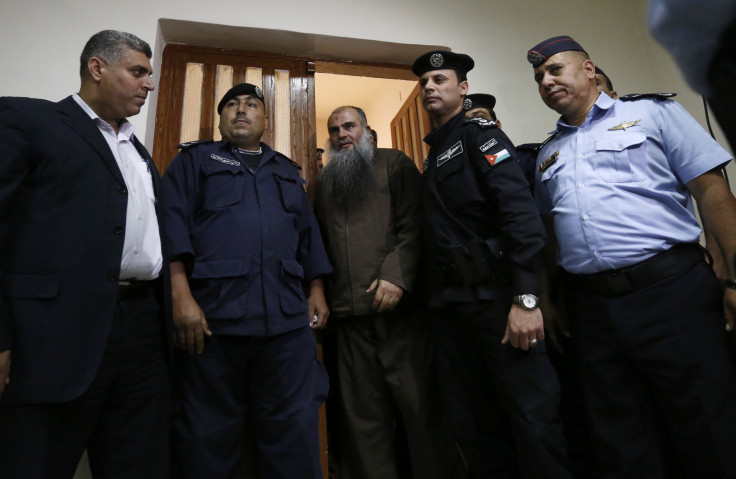 Twitter has suspended the accounts of an extremist cleric and two other radical Muslim scholars believed to be associated with the terrorist outfit al Qaeda.
The accounts of Jordanian preacher and al Qaeda spiritual leader Abu Qatada and Abu Muhammad al-Maqdisi, another influential jihadi scholar, who is considered to be a close friend of al Qaeda leader Ayman al-Zawahiri, and al-Siba'i were suspended.
Qatada's deportation in 2013 to Jordan was orchestrated by the then British Home Secretary Theresa May. Qatada, originally an asylum-seeker who had settled in the U.K., nearly two decades ago was extradited to Jordan as the latter wanted to try him on terrorism charges. However, he was eventually cleared of all charges.
Cole Bunzel, scholar of jihadism at Princeton University, said that Qatada and Maqdisi, known for their attacks on Islamic State group (ISIS), had immense followers and estimated they had tens of thousands of supporters.
"Attacking the west is not a priority in their messaging," Bunzel told the Guardian.
Bunzel added that though Twitter has been actively suspending accounts of ISIS sympathizers, the site "has been a permissive forum for supporters of al Qaeda."
"Twitter has been a permissive forum for supporters of al-Qaida as compared to supporters of the Islamic State who have been pushed off…The focus of these crackdowns has been on the Islamic State," Bunzel said.
In a statement, Twitter told the Guardian that it could not comment on individual accounts for privacy and security reasons, but that the use of the platform for promoting terrorism is not permitted under the company's terms of use.
It also revealed that over 360,000 accounts had been closed down since the middle of 2015, primarily those linked to ISIS.
"We condemn the use of Twitter to promote terrorism and the Twitter rules make it clear that this type of behaviour, or any violent threat, is not permitted on our service. Since the middle of 2015 alone, we've suspended more than 360,000 accounts for threatening or promoting terrorist acts, primarily related to Isis," read the statement from the company's spokesperson.
© Copyright IBTimes 2023. All rights reserved.