Twitter's Jack Dorsey Confirms Resignation Of 4 Top Company Officials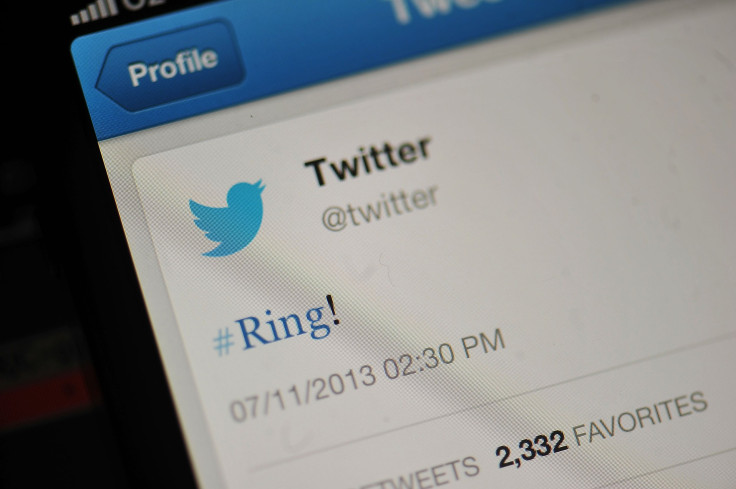 Twitter's Chief Executive Officer Jack Dorsey confirmed late Sunday that four of the company's top executives were leaving the embattled social media site. The San Francisco-based company has been struggling with frequent management changes, strategy shifts and a drop in its stock price, besides a loss of appeal of its product amid mainstream masses.
Dorsey confirmed that Senior Vice President of Engineering Alex Roetter, Vice President of Global Media Katie Jacobs Stanton, HR Vice President Skip Schipper and Senior Vice President of Product Kevin Weil were leaving the company voluntarily and said that he is "forever grateful" to them for their contribution to the company. Stanton had told company officials about her decision to resign several months ago, the Wall Street Journal reported, citing sources.
Dorsey, who took over as the company's CEO on Oct. 5, also announced that Twitter's current Chief Operating Officer Adam Bain will be taking on further responsibilities that include "revenue-related product teams." He also said that the company's Chief Technology Officer Adam Messinger will head the engineering, consumer product, design and research, user services and Twitter mobile development platform Fabric, the Guardian reported.
Dorsey has said time and again that his focus will be to make Twitter easier to use and under his leadership the company launched Moments, which curates news items. The company is also working on extending its unique 140-character limit to 10,000 for posts. But the Journal reported that the moves have barely helped the recovery of the company's stock and added that Twitter's stock fell 37 percent since Dorsey was named the CEO.
The report also cited sources close to the company who said that under Weil, who had no experience of handling consumer product before his latest role, the product team came up with endless experiments and struggled with handling massive data.
Stanton discussed her decision to resign through a blog post on Medium and said that she was taking a break to spend time with her family. "I decided to resign because it's time for me to pour more of my energy into my family. Like most working parents, I've outsourced the simple things: groceries, laundry and carpools. I'm increasingly faced with the reality that I can't outsource what's most precious: time. Life moves fast and I want to enjoy the time with my children before it's too late," Stanton, who joined Twitter over five years ago, said in the post Monday.
Weil, who joined Twitter seven years ago, announced his exit on Twitter via a post.
The social media site is also planning to hire two board members this week and at least one of them is a high-profile executive in the media industry, sources told the Journal. The sources also said that the one of the conditions of co-founder Dorsey's return to the company as the CEO was that the entire board, which includes co-founder Evan Williams, would eventually be replaced. Williams is one of the largest individual owners of the company's stock and it was not clear if he will be replaced.
© Copyright IBTimes 2023. All rights reserved.