Two FBI Agents Shot In St. Louis County, Missouri; Shootings Not Related To Ferguson Protests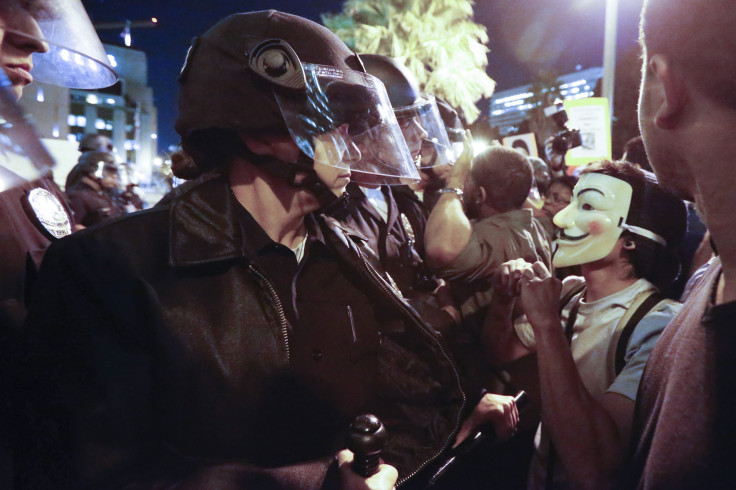 Update as of 6:29 a.m. EST: The shootings of two FBI officers in St. Louis County early on Wednesday morning is not related to the unrest in Ferguson, according to Rebecca Wu, a spokesperson for the FBI, KSDK reported.
According to Wu, the two officers were shot while assisting the University City Police Department to execute an arrest warrant at a residence. One agent was shot in the shoulder while the other was shot in the leg, the report said.
Two FBI agents were shot in north St. Louis County early Wednesday morning while responding to a situation involving a man barricaded inside a home, KSDK reported. It was not clear if the shootings were linked to the ongoing protests in the region over Michael Brown's death.
The shootings occurred around 3:15 a.m. at a residence near the intersection of N. Hanley Road and Monroe Avenue in St. Louis, the report said, adding that part of the road between St. Charles Rock Road and Page Avenue has now been closed. According to Officer Shawn McGuire, a county police spokesman, the FBI agents suffered non-life threatening injuries.
Meanwhile, violent protests continued in the St. Louis suburb of Ferguson and other parts of the United States on Tuesday night, and into early Wednesday morning, with people expressing outrage over a grand jury decision not to indict white police officer Darren Wilson in the Aug. 9 shooting death of an unarmed black teenager Michael Brown.
The violence had prompted Missouri Governor Jay Nixon to triple the number of National Guard troops to be deployed in Ferguson from 700 to 2,200 in order to maintain order.
© Copyright IBTimes 2023. All rights reserved.