Tyson Foods' Acquisition Of Hillshire Could Drive Prices Upward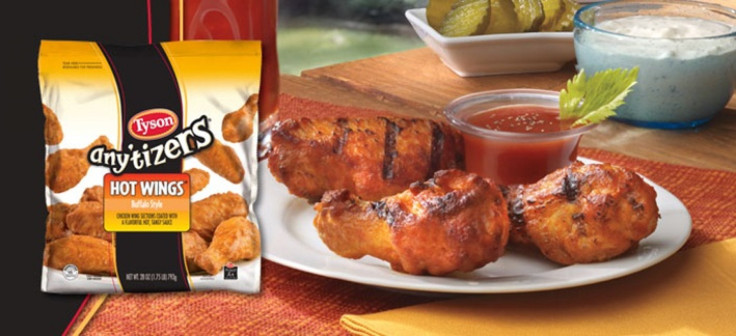 The news that Tyson Foods Inc. (NASDAQ:TSN) is poised to purchase Hillshire Brands Co. (NASDAQ:HSH) for more than $8 billion has sparked concerns among analysts and on Capitol Hill about the potential for the food production industry's ongoing consolidation to hit consumers in their wallets.
The blockbuster deal, which is contingent on Hillshire's release from a $6.6 billion deal to acquire Pinnacle Foods Inc. (NYSE:PF) by Dec. 12 -- which will likely earn Pinnacle a $163 million breakup fee -- is just the latest in a string of high-profile acquisitions in the food industry.
The planned takeover has industry insiders chattering about its potential impact on consumers, producers and other major food companies.
Louis Biscotti, partner and national director for the food and beverage sector at the New York accounting firm WeiserMazars LLP, which has more than 500 firms in its food and beverage portfolio, says the deal will be good for Tyson and its shareholders as it broadens the company's offerings, brings Tyson new top-level brands and increases the company's market share. But according to Biscotti, consumers may get the short end of the stick.
"Prices will increase because if you're paying a huge premium to buy a company, it will have to result in increased selling prices to consumers down the road because you need to recoup that investment," he said. "While they're touting synergies of hundreds of millions of dollars, that doesn't make up the billions that they're investing in the acquisition."
U.S. Sen. Charles Grassley, an Iowa Republican, has spoken out about the ills of increased consolidation in the food production industry in the past, in particular about how it could drive consumer food prices upward.
"Meat processing is already highly concentrated, and the companies trying to acquire Hillshire are two of the largest processors," Grassley, who serves on the upper chamber's Agriculture Committee, said last week, according to USA Today. "If an acquisition becomes final, the Justice Department ought to scrutinize the details on behalf of both consumers and family farmers with the goal of a competitive marketplace."
A spokeswoman for Grassley declined to provide further comment on Monday afternoon because the deal has yet to be finalized. However, some analysts say the deal could end up being a net positive for Tyson and Hillshire shareholders, as well as consumers.
James Gellert, CEO of Rapid Ratings, a New York-based ratings company, says the addition should be a boon for Tyson shareholders.
"Tyson benefits from buying a company with stronger financial health and should see a strengthening in various metrics due to the combination," he said.
Bruce Cohen, a senior partner who heads the private equity and strategy practice at Kurt Salmon, a global management and strategy consulting firm, said the deal should not affect prices.
"The great thing about the food industry is that there are so many choices out there that in no way do I see that it's limiting choice. We don't see this as being a price concern to consumers," he said.
Chad Hart, an associate professor of economics at Iowa State University, told USA Today that only time will reveal what the end results of the acquisition will be.
"Looking back over time, typically the fewer players usually does mean a little bit higher prices, but there are cost savings involved here as well," Hart said. "It is something the government will be watching, to see if there is enough competition in the market to allow these mergers to go through."
Hillshire said Monday that it still recommends that its shareholders vote for the Pinnacle acquisition. "There can be no assurance that any transaction will result from the Tyson Foods offer," Hillshire said in a statement, according to the Chicago Tribune.
"Tyson right now does not have a very strong position in branded products, they're trying to make themselves better known beyond as a meat processor, and that's very important for a food company," Biscotti said. "A meat processor is just delivering processed meat as opposed to a Ball Park frank. Tyson is looking to get into branded products in a larger way, as well as to increase market share."
The deal is likely to be the largest ever in the meat industry, and it marks a victory for Tyson over Brazilian rival JBS SA, the parent company of Pilgrim's Pride Corp. (NYSE:PPC), which started the bidding war for Hillshire last month, the Wall Street Journal reported.
© Copyright IBTimes 2023. All rights reserved.