UBeam's 'Wireless Charging Revolution' Fails To Deliver As Former Engineer Casts Doubt On Core Technology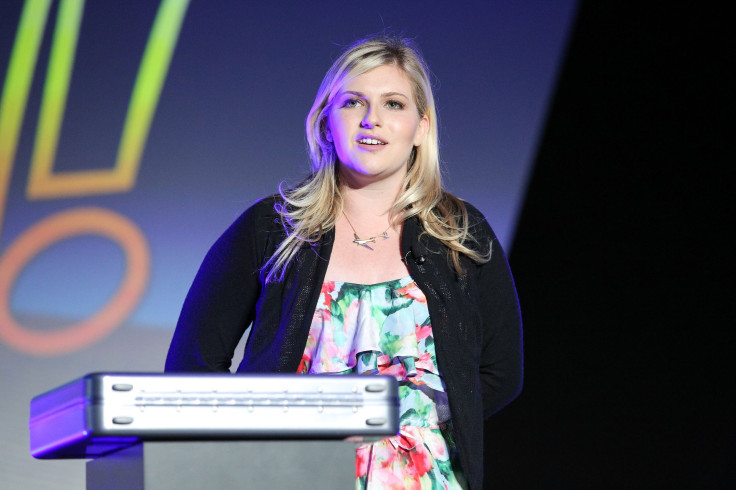 Next month will mark five years since Meredith Perry promised to change the world with uBeam, a technology that was supposed to make charging cables obsolete. In that time Perry has been compared to Elon Musk, raised more than $24 million from high-profile investors like Marissa Mayer and Mark Andreessen, and had her business called a "zillion-dollar idea by investor Mark Cuban."
The one thing Perry hasn't done is publicly show a working prototype, and skepticism is now mounting about her big boasts.
In the last month Paul Reynolds, a former vice president of engineering at uBeam, has been publishing posts on his "Lies, Damn Lies, and StartupPR" blog that have called into question Perry's lack of experience, the amount of money the company raised, and the technology that underpins uBeams credentials.
"How does a company, founded by someone with no realistic credentials or experience, raise so much money on what may never be delivered?" he asked. Reynolds is not alone, with uBeam's entire original engineering team having departed the company, including Marc Berte, the company's chief technology officer, whom Reynolds describes as possibly the smartest engineer with whom he ever has worked. It has also lost Chief Financial Officer Monica Hushen, who only joined the company last November.
Along with problems with its employees, uBeam's claims have been criticized widely by experts in the field of ultrasound, forcing Perry to backtrack on some of the bigger claims she made last November when she revealed some details of how the uBeam system works to try and silence critics.
Perry had only just graduated from the University of Pennsylvania when she took the stage at the Wall Street Journal's high profile All Things D conference to show off a proof of concept model of uBeam, a technology she said would "charge your device just as quickly as your wire would."
Standing next to Perry that day was uBeam co-founder Nora Dweck, who shouted to the audience: "We need money, and Starbucks, if you are out there, we'd like to partner with you." UBeam may have gotten the money it was seeking, but it has failed to sign any partnership deals, and Dweck and Perry had a falling out soon after, leading them to sue each other over who controlled the company.
While no one doubts the basic principle of uBeam's technology — that it is physically possible to charge your phone using ultrasound waves — the problem is that uBeam's claims have gone well beyond this, leading to disillusionment among engineers at the company. Perry has consistently proclaimed the product would be able to produce results its own engineers say are impossible.
Despite a lack of obvious progress, the startup has attracted a huge amount of attention from investors with four funding rounds raising $24.3 million from the likes of Andreessen Horowitz, Founders Fund, Marissa Mayer, Mark Cuban and Upfront Ventures. "I'd put uBeam in what I call the Harry Potter world," Marc Andreessen said when asked about his investment in July 2015. "The paintings are moving, the newspaper is alive, the book opens itself up — all these magical things are happening."
International Business times contacted Andreessen Horowitz, along with the other listed investors, to see if they remained confident in what Perry and uBeam were doing. At the time of publication none had responded though one investor speaking off the record said while he had seen a working prototype demonstrated, questions remained over how possible it would be to commercialize uBeam.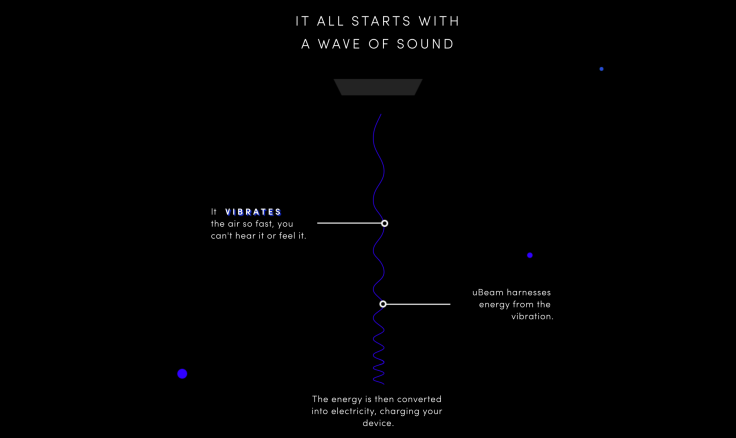 On its website, uBeam suggests its technology will be as easy to install and use as a router for Wi-Fi, allowing you to power all the devices in your home at once. In reality the technology is much more limited. UBeam has accepted it has a range of just 4 meters (down from the 9 meters it originally claimed) and that it would need a direct line of sight to work, meaning the company's original claim it could power your smartphone while it was in your pocket also was inaccurate. Perry has also admitted the device could produce as little as 1.5 watts — which might be enough to keep a phone from losing battery life but not enough to charge it as well.
UBeam told the International Business Times in a statement it was "heads down developing our wireless charging technology," adding skepticism was natural with new products and "ultimately we hope that the community will judge us by the product we release in the market."
The question of when that product will ship remains unanswered, however. Engineers told journalist Lee Gomes, uBeam hasn't come close to showcasing the "wireless power revolution" it promised. It initially promised to have a product to unveil in 2015 and more recently put the date as late 2016, but even that timeline is now being questioned.
While Perry has been compared to Tesla and SpaceX founder Musk, doubts about her product are having her compared in some quarters to under-fire Theranos CEO Elizabeth Holmes. Theranos had a working product, its Edison device that could run analyses with just three drops of blood, and a partnership with Walgreens, but its technology has been called into question, leading to an investigation by federal prosecutors.
© Copyright IBTimes 2023. All rights reserved.
FOLLOW MORE IBT NEWS ON THE BELOW CHANNELS