Uber CEO Travis Kalanick Declares War On Taxi Industry In Interview [VIDEO]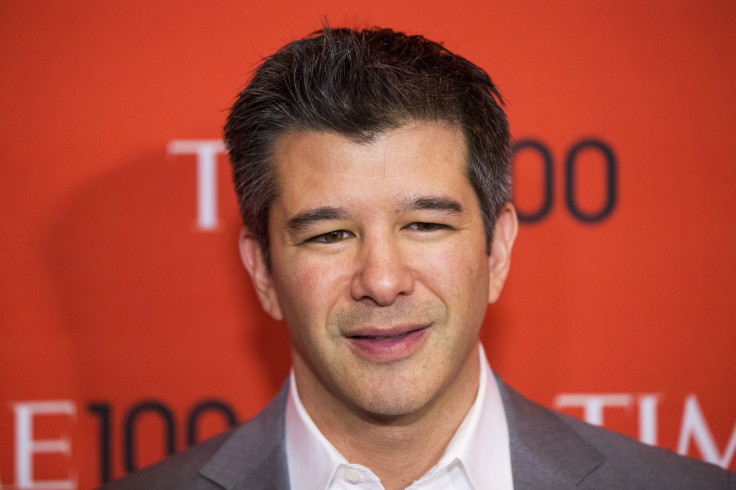 Ride-sharing startup Uber plans to wage a transportation war against the taxi industry, its long-established competitor.
Uber CEO Travis Kalanick discussed plans to wage a political campaign against taxi services when he gave an onstage interview at Re/code's Code Conference in Rancho Palos Verdes, California, on Thursday. In his interview, Kalanick characterized the his company's fight against the taxi industry as a war that the taxi industry started.
"We didn't realize it, but we're in this political campaign, and the candidate is Uber, and the opponent is an a--hole named taxi," Kalanick said onstage.
"We have to bring out the truth about how dark and how dangerous and evil the taxi side of things is," Kalanick added.
Uber plans to wage its campaign by building a large war chest to throw some political mud back at the taxi industry. When asked about what valuation Uber was raising money at, Kalanick simply responded, "A large one. This one could be record-breaking."
While Kalanick declined to specify exactly how much the company could be worth, recent reports have pegged Uber's value anywhere between $10 billion and $17 billion.
However, that's not all the startup transportation company has up its sleeves. Recently, the company hired Ashwini Chhabra, a former New York Taxi and Limousine Commission official, to become the head of policy development and community engagement at the ride-sharing transportation startup, to add firepower to Uber's ongoing political campaign, the New York Times reported.
Uber is no stranger to critics, especially of its controversial surge pricing model, which adds a costly surcharge to Uber trips taken during times of high demand. During a question-and-answer session, an audience member criticized Uber for keeping 10 percent of the surge pricing fee it charges customers. Unapologetically, Kalanick said that the company actually takes 20 percent of that surcharge.
"You're at war prematurely with your customers," the audience member responded.
© Copyright IBTimes 2023. All rights reserved.