Uber Circulates Petition To Urge Pennsylvania Lawmakers To Bless Car Service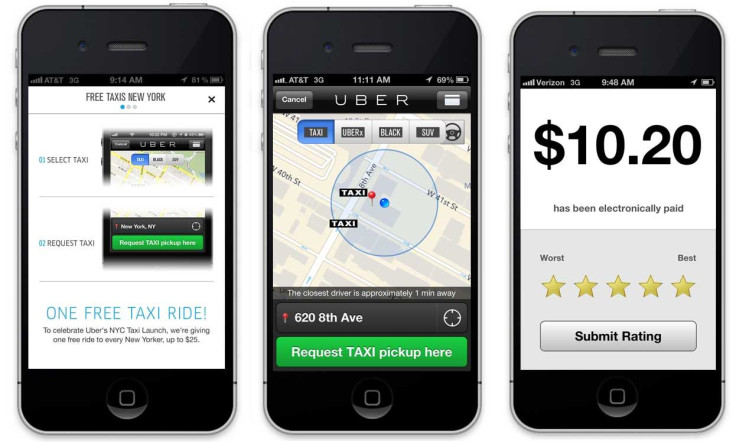 San Francisco-based ridesharing service Uber is urging supporters to help bring the company to Pennsylvania via a petition released on Monday. Uber hopes enough signatures will persuade the Pennsylvania House and Senate to pass legislation that establishes "common sense regulations for ridesharing."
On Sept. 5, Gov. Tom Corbett wrote to other Pennsylvania politicians, urging them to support legislation that would regulate laws surrounding ridesharing services like Lyft, Uber and Gett.
"The evolution of technology and modern transportation systems can, at times, outpace the existing statutory framework which governs their operation in communities across the commonwealth," the governor wrote.
Lyft and Uber are currently operating in the Pittsburgh area temporarily, but both companies are seeking permanent licensing from the state Public Utility Commission.
Uber hopes to bring uberX, its low-cost option, to all 67 counties of the Keystone State, including the areas of Pittsburgh, Philadelphia, Harrisburg, State College, Erie, Reading, Lancaster and the Wyoming Valley.
The uberX petition currently has more than 21,000 supporters and is addressed to more than 250 Pennsylvania senators and representatives.
"The existing transportation status quo does not meet our needs in terms of reliability, safety or affordability," the petition states. "Other states and cities around the world are embracing the benefits of uberX ridesharing because it makes our streets safer, reduces drunk driving, fosters economic development, increases access to underserved neighborhoods and provides business opportunities for drivers."
Cities like Pittsburgh and Philadelphia could benefit from the presence of car services like Uber and Lyft, the companies say. The public transportation systems of both the state's main urban areas are limited, and citizens would benefit from more reliable transportation options. Uber and Lyft could provide new jobs for individuals and resulting tax revenue for the state.
Since most people in Pennsylvania's many rural areas and suburbs own vehicles, it will be interesting to see if there is demand for Uber in smaller towns located far from urban metropolises.
© Copyright IBTimes 2023. All rights reserved.