Uber Eats Vs. Uber Rides: Which One Brought In More Money?
KEY POINTS
Uber Eats revenue up 125% year-on-year
GrubHub saw a strong third quarter
Success for rideshare service companies may depend on a COVID-19 vaccine
With social restrictions in place across the United States, including limitations on bars and restaurants, Uber's food delivery business beat its ride-share service on revenue.
For the three months ending Sept. 30, total revenue for Uber came in at $3.13 billion, down 18% year-over-year. Its mobility services, including ridesharing, posted revenue of $1.37 billion, down 53% year-over-year. Its Uber Eats business, meanwhile, saw revenue jump some 125% year-over-year to $1.45 billion.
Speaking during a conference call Thursday on third-quarter earnings, Uber CEO Dara Khosrowshahi said the results were not surprising.
"Without question, the [pandemic's] impact on the world has been one of the most significant impacts of our lifetimes, and we moved quickly as a company to respond," he was quoted by the Associated Press as saying.
Rival rideshare company Lyft does not release third-quarter earnings until Tuesday. Financial news website Nasdaq forecasts a year-over-year decline for the period ending Sept. 30. Second-quarter earnings for Lyft came in at $339.3 million, a 61% decline from the same period last year.
GrubHub Inc., a leading online food-delivery service, meanwhile, reported strong growth during the third quarter. Total revenue came in at $494 million, a 53% increase from the 2019 third-quarter.
Rideshare services face a tough recovery as long as there is no proven vaccine for COVID-19. Khosrowshahi tacitly acknowledged the pressure, noting, "When cities start to move, so too does Uber," the AP reported.
Though COVID-19 cases are on an exponential rise in the United States, the writing was on the wall for rideshare services companies. Will Rinehart, a senior fellow at the Center for Growth and Opportunity, told FOX Business in August the cuts may be deep.
"Traditionally, we see these services as a counter-cyclical to the general economy," he said. "It will be interesting to watch [whether] Uber and Lyft will see an increase in the number of drivers signing up [after COVID-19] with more people looking to supplement income."
The quarterly report for Uber was released the same day it capitalized on the passage of Prop 22 in California, legislation that characterizes drivers as contractors and not employees. Uber, Lyft and some food-delivery services said they'd now appeal for similar rules at the federal level.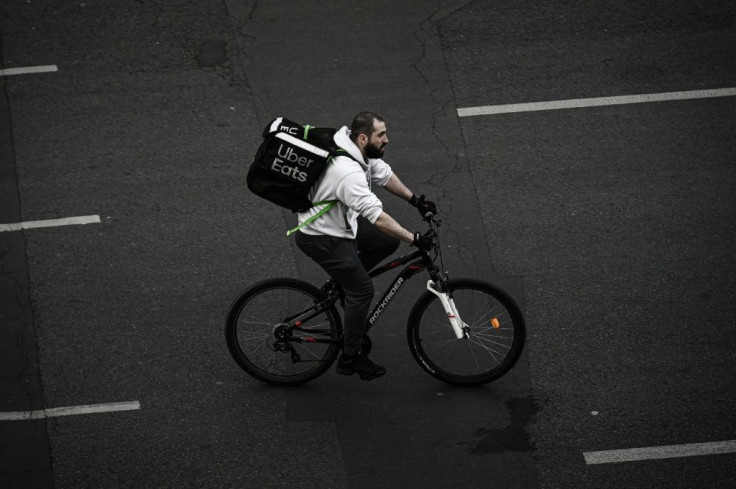 © Copyright IBTimes 2023. All rights reserved.
FOLLOW MORE IBT NEWS ON THE BELOW CHANNELS