Uber Enters Food Delivery Race By Launching UberEATS In New York, Chicago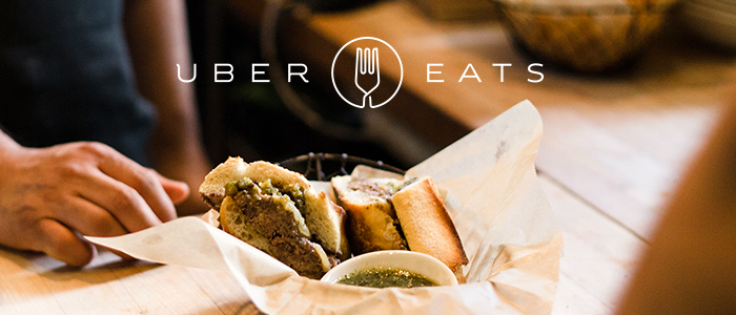 Uber has officially made on-demand dining an option for customers in Chicago and New York City. The app-based taxi service announced Tuesday it expanded its UberEATS delivery service into the two cities after successful pilot programs in Los Angeles and Barcelona, Spain.
UberEATS, which will be a permanent fixture in LA and Barcelona, is still in its infancy, but the company promises to deliver food by foot or bicycle within 10 minutes of an order being placed. Delivery costs a flat $3 ($4 for New Yorkers) and offers two menu items each day, usually a sandwich or salad from a popular restaurant.
The service immediately launches Uber, which has always been vocal about its desire to grow, into competition with Seamless, GrubHub, Delivery.com and similar online delivery services. Chipotle Mexican Grill teamed up with Postmates to launch its own delivery service, according to reports last week, and Amazon.com has publicly pursued the delivery path.
"At Uber, we are always looking for ways to revolutionize the way people connect with their cities around the world -- this is another one of those cases," a spokesman told CNBC after UberEATS' launch Tuesday. "We will continue to test new products that will benefit both customers and the cities in which we operate."
UberEATS items are expected to generally cost $9 to $13 each, plus delivery, and the service will be available from 11 a.m. to 2 p.m. Manhattan deliveries are available only between 14th and 40th streets, at least for now.
© Copyright IBTimes 2023. All rights reserved.